What to Do During a Typhoon
The Philippines is visited by tropical cyclones or typhoons. Normally, around 19 typhoons visit the Philippines every year. One of the deadliest, which recently occurred was Typhoon Haiyan (November 7-8, 2013). The worst overall typhoon on record is believed to be Haiphong (1881), which killed approximately 20.000 people.
The "ber" months often see a slew of typhoons – even more than the usual. Note how 9/10 of the deadliest typhoons in the country occurred during the "ber" months.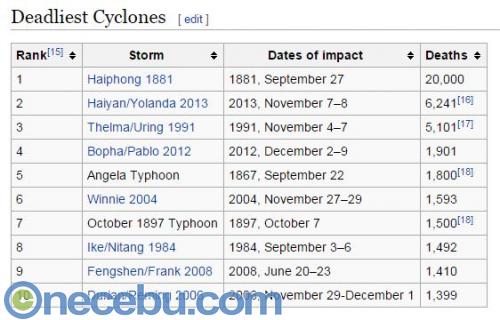 Source: WIkipedia
Thus, make sure you keep yourself updated through listening to radio announcements, keeping up with national TV news. There is a wide range of media platforms (e.g. the The Philippine Atmospheric, Geophysical and Astronomical Services Administration or PAGASA's Twitter page @dost_pagasa.



It is better to keep yourself prepared by cleaning out your drainage system, checking out if there are holes in your roof that need to be patched up. You also need to ensure that your doors, windows and ceilings are in good condition.



Store (not hoard) enough quantities of ready-to-eat food that do not require refrigeration. Store enough water for drinking too. Make sure there is enough to last the household for a few days.



Elevate your appliances if your area is prone to flooding.



Prepare candles, matches, flashlight with spare batteries and charge your emergency lamps. Keep a first aid kit nearby.



If you are advised to evacuate, do so. It's your own life at stake.


If, however, no evacuation advice was announced by the local government, stay indoors. Postpone your travel plans. Remember to monitor the typhoon's movement through radio, television or the internet. In cases of power outage, keep a battery-operated radio especially for emergency purposes and stock up on batteries.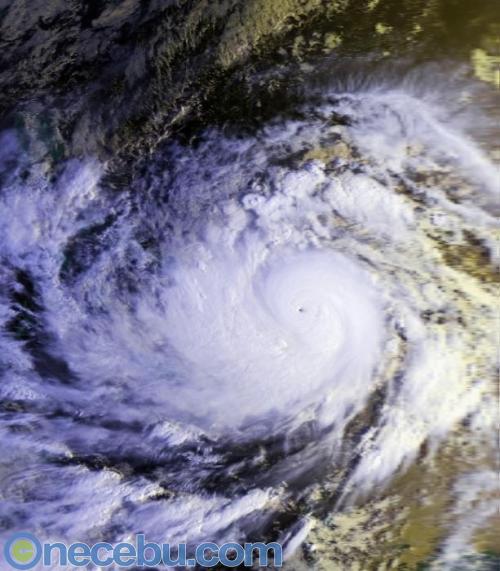 Super Typhoon Mike at peak intensity on November 11 at 2221 UTC. This image was produced from data from NOAA-10, provided by NOAA.
If you see signs of flooding turn of your main electricity switch to avoid electrocution. Keep your electric-powered appliances in higher storage areas.
Water-spread diseases such as leptospirosis is common after typhoons in flood-prone areas so make sure you do not wade along flooded areas. Wear rainboots if you really have to.
Recommended reading: 
https://www.onecebu.com/howtos/what-to-do-after-the-typhoon-9055.html