Healthy Recipes: Vietnamese Spring Rolls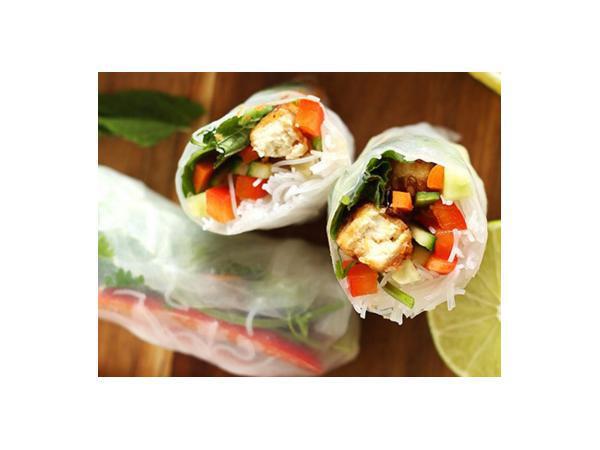 Here's a healthy Asian recipe to spice up your meal variety: Vietnamese Spring Rolls with Crispy Tofu (optional)
Colorful vegetables are packed into the spring roll, giving you an array of vitamins and minerals to boost your immune system.
Nutrition Facts per 150g Serving
200 kcal
Fat: 8.1g
Saturated Fat: 1.4g
Cholesterol: 0mg
Protein: 4.1g
Carbohydrates: 28.5g
Sodium: 536mg
Ingredients (10 servings)
500g carrot, julienned
500g red capsicum, julienned
500g cucumber, julienned
200g cilantro
200g mint
400g rice vermicelli
10 pcs lumpia paper
For the ginger peanut sauce:
100g peanut butter
4 tsp soy sauce
1 tbsp maple syrup
1 tsp lime juice
1 tsp Thai chili garlic sauce
10g ginger, grated
3 tsp water
If you want to add crispy tofu:
500g extra firm tofu
4 tbsp sesame oil
3 tbsp corn starch
100g teriyaki sauce
Instructions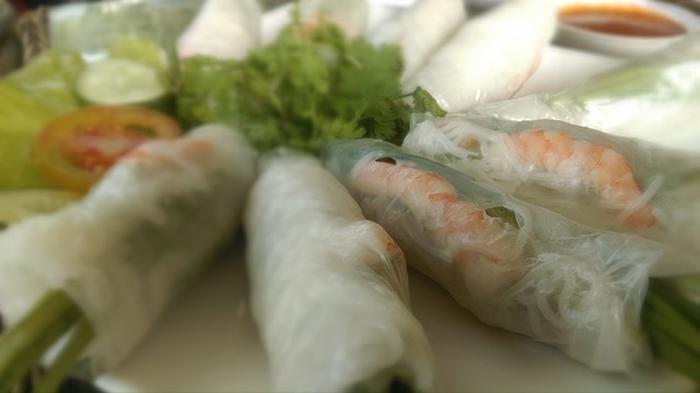 1. Prepare rice noodles in boiling water then drain and set aside
2. Cut the pressed tofu (if you want to add tofu) in small rectangles and marinate with corn starch, sesame oil and teriyaki sauce
3. Pan-fry the tofu on a large skillet and flip on all sides to ensure even browning
4. Prepare the vegetables and ginger peanut sauce by mixing all ingredients into a mixing bowl. Mix well.
5. To assemble spring rolls, pour warm water into a skillet and immerse rice paper to soften for about 10 seconds
6. Transfer to a damp cutting board and gently spread out edges
7. In the bottom third of the wrapper, add a handful of vermicelli noodles, carrots, bell peppers, cucumbers, fresh herbs and 2 pcs of tofu. Fold over once, tuck in edges and continue rolling until seam is sealed. Do this gently.
8. Serve the spring rolls with ginger peanut sauce.
Enjoy!
SHARE IT