Tips on Riding a Taxi Cab in Cebu City
Taxi cabs are one of the primary transportation modes in Cebu, along with jeepneys, V-hires (airconditioned vans) and buses. You can find them basically anywhere in Cebu.



Do remember that taxis in Cebu are metered. If the taxi driver is not using the meter or is asking for more, you can report their behavior, plate number and driver's name to Department of Tourism, Cebu, at this number: +63 32 2542811. Not using the meter is illegal. So keep this phone number cause you might be surprised how many rude and opportunistic drivers are out there.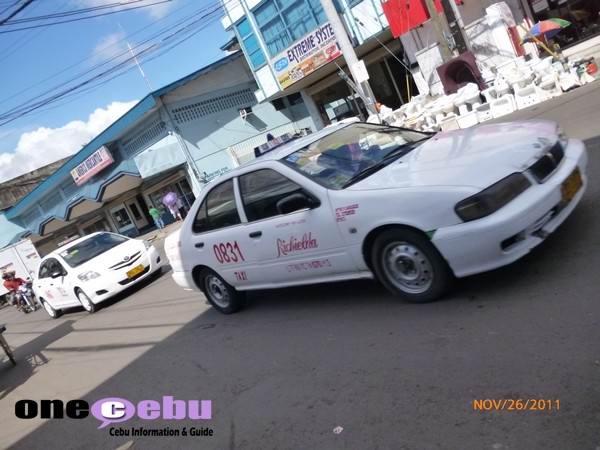 To get to your destination, just tell the driver the name of the building, street or area which you want to go to. Drivers usually know their way around town. Be specific as to where you want to alight, too. Taxis are the fastest way to get around Cebu but brace yourself for some heavy traffic during peak hours which is around 6am to 9am, 11am to 1pm and 4pm to 8pm.



Trips around Cebu City, not going beyond Talisay and Mandaue, will cost you P300 at most.



You may give drivers some tips if they are nice or if they help you unload your bags. a P10 tip is deemed acceptable enough.



Fare

As of 2012, the flag down rate for white taxis is P40 with an increment of P3.50 per succeeding 300 meters based on LTFRB's last fare order dated January 15, 2011. January 15, 2011 was when the last round of taxi fare adjustments was officially given out.



From the Airport

If you just arrived in Cebu via plane, you can get taxis in Mactan Cebu International Airport. There is a designated queue for passengers who wish to ride a taxi.



Also, note that there are two types of taxis present at the airport: white and yellow taxis.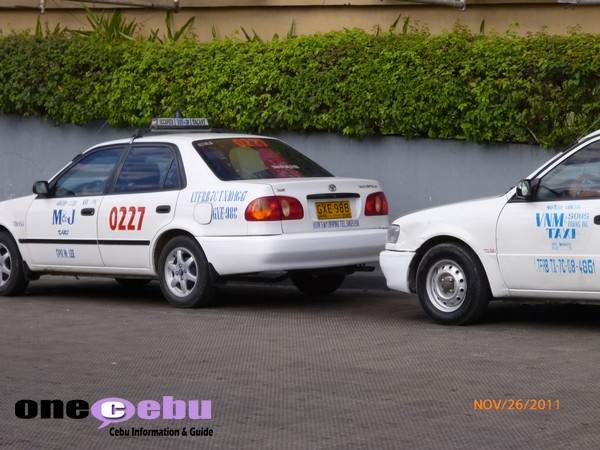 White Taxi cabsare the regular taxi cabs you would find anywhere in Cebu. Taking a taxi cab to the heart of Cebu (Osmena Boulevard) will roughly cost you P200 to P250. Remember, the fee is metered. Don't be fooled.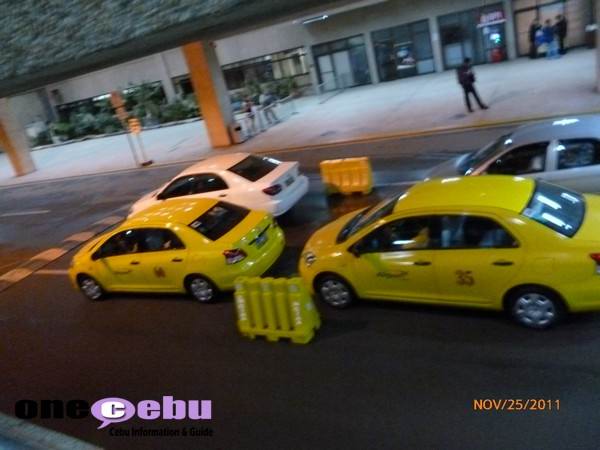 Yellow Taxi cabs only queue at the airport. They are the safer yet more expensive option. Why? Because before you board the yellow taxi, the attendant manning the queue will jot down these details in a card/official receipt:

- time you boarded the taxi

- taxi's plate number

- destination

- driver's details (name and driver's license number)



Hence, if there are bags left behind or personal belongings left inside the yellow taxi, you can just call up the airport yellow taxi service and report the loss. It will be a lot easier to find the items left behind. They are, however, more expensive than white taxis because the flag down rate is twice the price as that of white taxis. This is because you are paying for a two-way fare. Yellow taxis don't pick up passengers on their way back to the airport.



Very Important Tips!

1. Getting around Cebu City, without traffic, should not be more than an hour and a half. If you notice that it is taking too long, the driver is most likely driving you around in circles or taking the longest route to make you pay a bit more. Always be alert.

2. Some drivers will pretend not to have any change so always be ready with your P20, P50 bills and coins.

3. Lock the doors once you get inside the taxi. There are robbers who daringly get inside the taxi and rob you in broad daylight when the stop light is up. Yes, this has happened.

4. Always check your belongings when you alight. You can rarely find honest taxi drivers nowadays.

5. Only take a taxi cab that charges by the meter.