What is a "Fiesta" and How is it Celebrated in Cebu?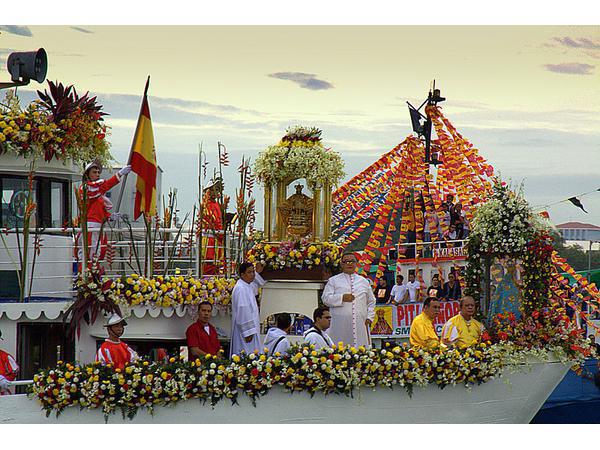 Source: Marcelino Rapayla Jr, Wikimedia Commons
Fiesta is a religious festival meant to celebrate a saint.
Although Cebu has more than thirty fiestas, Cebu is known for a very famous fiesta called Sinulog.
Sinulog: Cebu's Biggest Fiesta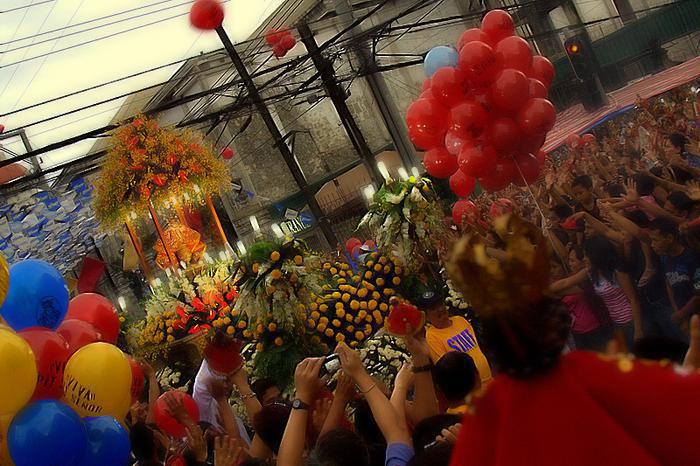 Source: Marcelino Rapayla Jr, Wikimedia Commons
Sinulog is a fiesta that celebrates Santo Niño or the savior, child Jesus. It is a celebration that happens every third week of January annually in Cebu City.
Sinulog follows a procession where a statue of Santo Niño is being shown to the devotees and passersby to honor the holy child. Street dancing and parties occur to cheer on the fiesta where people have fun and enjoy the event the night before and during the celebration. Aside from the dancing, these are also times where pageantry and competitions occur between regions or provinces. It can also be a time for families, relatives and friends to catch up and prepare a feast to share their blessings for others. Here are some things we bet you didn't know about Sinulog.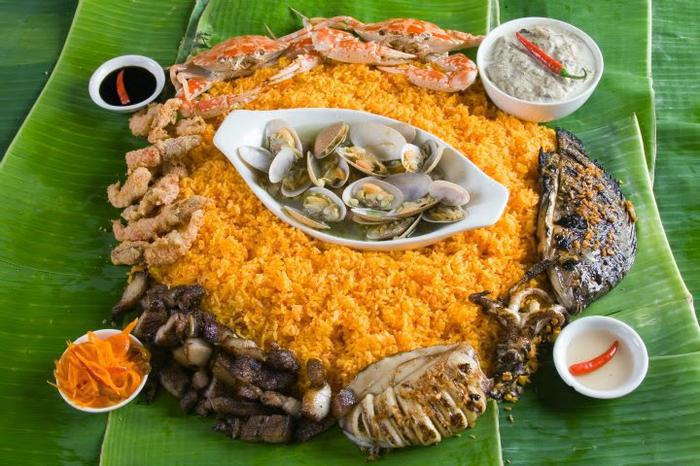 Source: Cebuphotoblogph.com
If you ever visit Cebu, every fiesta in Cebu will always have some things in common and they are: prayers (lots of it), dancing or pageantry, hospitality, thanksgiving and lechon. Did I mention lots of food?
These characteristics make up the fiestas in Cebu because Cebuanos are adventurous and eclectic people who do love to party and to show off their talents and creativity while always having a purpose along with it. It is usually a vibrant, loud and moving event which truly makes your day. The purpose will mostly be thanksgiving and pride of the province because these purposes have helped Cebu in becoming great and truly Filipino. After the fiestas, Cebuanos don't know when to stop because they always seem to have an afterparty. It is a custom to share the blessing and that is what they do. Among the blessing is lechon. A Filipino delicacy of pork that never seems to be missing on the table for every occasion. 
You will truly witness for yourself the Cebuano hospitality and generosity during their town/city/municipality's fiesta. Strangers are ushered into homes, offered food and beverages the whole day through. In some areas, weary travellers find comfort in being able to receive smiles and even some packed goodies when they pass through.
So, what do you do during fiestas?
SHARE IT