Marcelo Fernan Bridge in Mactan Cebu
Bridges are common sights in the Philippines, with it being an archipelago. Cebu is also not new to bridges as it is a province composed of a few islands. The Marcelo B. Fernan Bridge is the biggest bridge in Cebu and was created to decongest the flow of traffic from Metro Cebu to Mactan Island or vice versa. It was named after the Cebuano Marcelo Fernan who was a former Supreme Court Justice and also a Senate President in his time. He died just a month before the bridge was opened.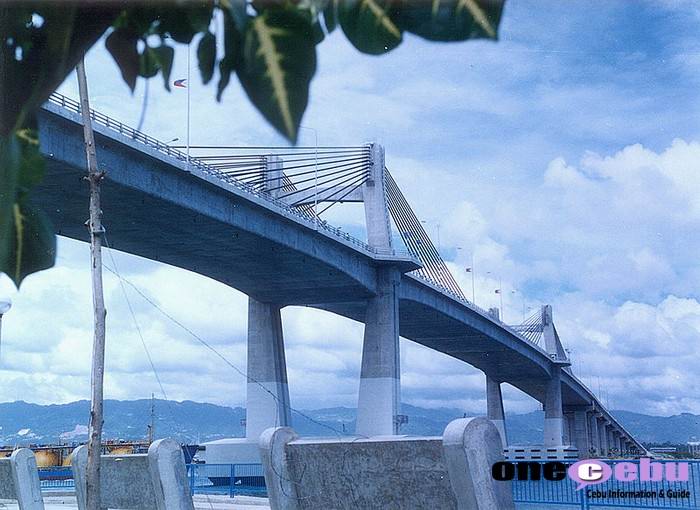 The Marcelo Fernan Bridge is also the second bridge that connects mainland Cebu to Mactan. It has four lanes, which is also wider compared to the older bridge (which is dubbed as the "First Bridge") that only has two lanes. The bridge is also one of the widest, and the longest bridges in the Philippines. It's really a clean bridge. The bridge was constructed with the help of the Japanese Government. It was opened in August 1999. It's a 1.2 kilometer-long and 185 meters-wide bridge which is also cable-suspended. This kind of bridge is similar to a suspension bridge but with two load towers which are a few meters apart, in this case they are 185 meters apart. However, it has long thick cables instead of vertical cables.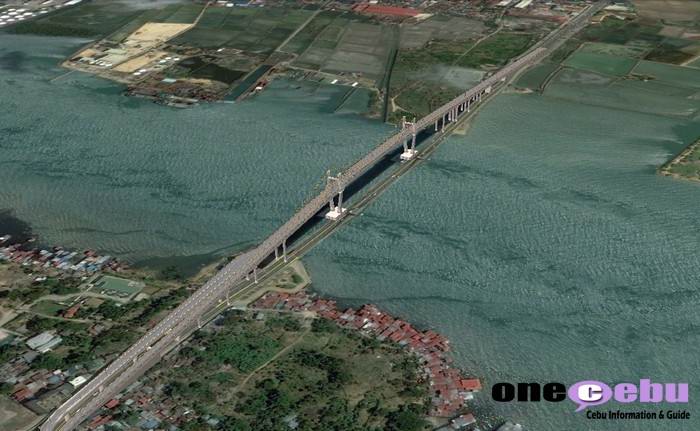 Most of the vehicles coming or going to the Mactan International Airport pass by this bridge. This makes travel time faster. Today, the Marcelo Fernan Bridge is more than just a structure. It's also a famous subject by a number of photographers. It's really a stunning structure to behold especially during the sunset and nighttime. This is why a number of local sunset cruises have included this bridge in their itineraries.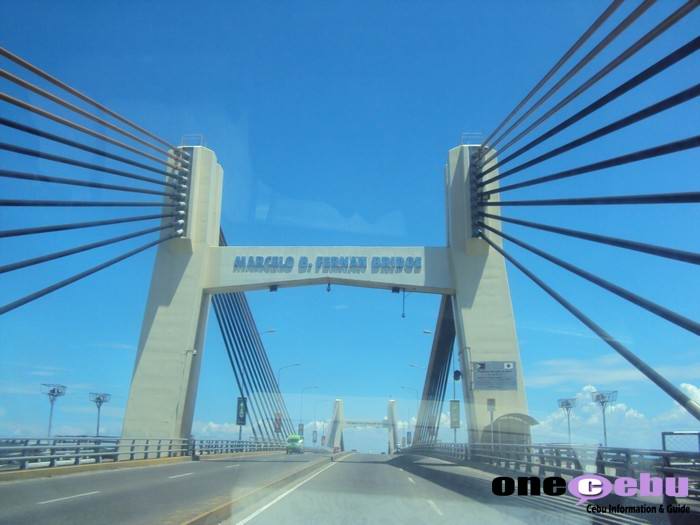 Below the bridge, in the Mactan side, is a small park which is dedicated to the seafarers. This is a favorite destination of locals. It's a good place to be in during sunset with the picturesque Mactan channel and Marcelo Fernan Bridge in view. There are also benches where people can stay and chitchat. A lot of students and families also gather in the mini park. Kids can freely run around the small park. There are even others who would take a plunge and dip in the cool waters of Mactan Channel. There are also frequent joggers in the area since the sea breeze lures them in. One can also get good pictures of the bridge and of the ports across the park.



The bridge, unfortunately is not so safe to visit at night. So if you want to enjoy the mini park, do it during the day.