Essential Tips for Tourists: A Guide to DRINKING in Cebu City
THE RULES
You're in Cebu and you want to get drunk. Of course there are certain rules you should familiarize yourself:



The legal drinking age in the Philippines is 18.



In Cebu City, alcohol is banned within a 100 meter radius from health care establishments like hospitals, educational buildings like schools, government offices, churches, public plazas/gardens and public transportation.



You can drink in bars, pubs and in the privacy of your home or hotel.



You can also drink in sporting and leisure events such as concerts.



Cebu City is trying to strictly enforce its liquor laws. Permits are issued to establishments allowed to sell liquor (each permit will cost the owner P6,000 each year). However these permits only allow them to sell liquor until 10 PM. Bar and pub owners who wish to sell beyond that will need to fork out P2,000 (per year) to allow them to operate until 3 AM.


Selling alcohol to minors (18 and below) is strictly not allowed. Bar owners will be penalized up to P5,000 for each minor they serve alcoholic beverages to.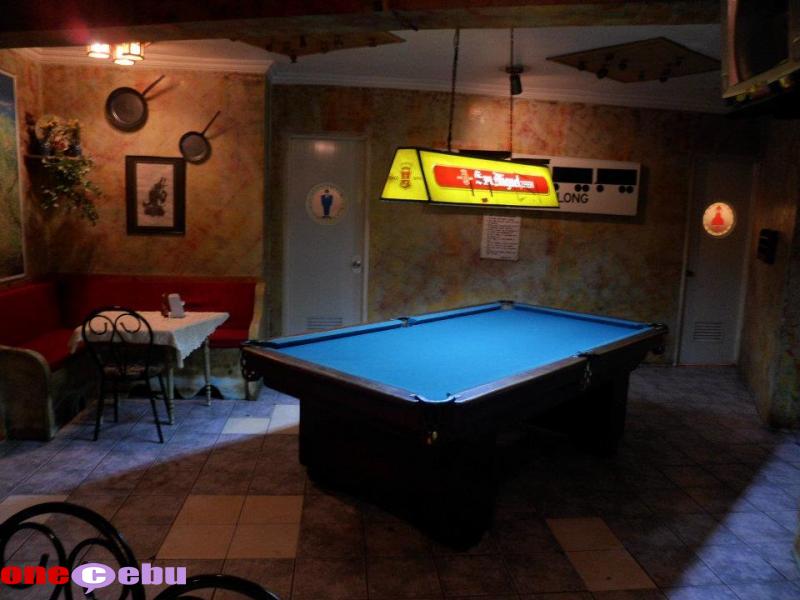 MBS Tavern is one of the popular drinking spots in Cebu
HELPFUL TIPS FOR THE DRUNK FOREIGNER
If you are determined to get your fill, here are some essential tips:



Find a good, safe pub. Pubs inside malls or hotels are safer than those in the red light areas (like Colon Street). You can also go to happening nightclubs in Cebu like The Distillery and LIV Super Club and rave till you keel over and pass out.



Ordrink in a bar that is near your hotel (or IN your hotel). And I am being optimistic here. Assuming you could still find your way back into your hotel room after your drinking session.



Leave your valuables in your hotel room's safety box. Your passport, your expensive smart phone, your DSLR, your credit cards, jewelry, etc. As a foreigner, you have a big target on your bag. And what do thieves love most than a clueless foreigner? A DRUNK, clueless foreigner. Just bring enough for your drinks.



Drink with a buddy you trust. Preferably, a local that you trust. He will ward off unwanted entities who try to approach you too.



Know your limits. Of course, this is the best piece of advice we could give you. You're a foreigner in a strange land with a culture you are not familiar with. It is best that you stay aware and alert. Save the binge drinking for home.


Cebuanos are generally tolerant of drunk foreigners. Incoherently drunk and loudly babbling nonsense? We won't mind that. Sprawled out on the sidewalk with a beer bottle in hand? We won't mind that either. But start attacking a local verbally or physically and Cebuanos will pound you with as much strength as their drunk little selves can muster.
Again, read Helpful Tips for the Drunk Foreigner #5.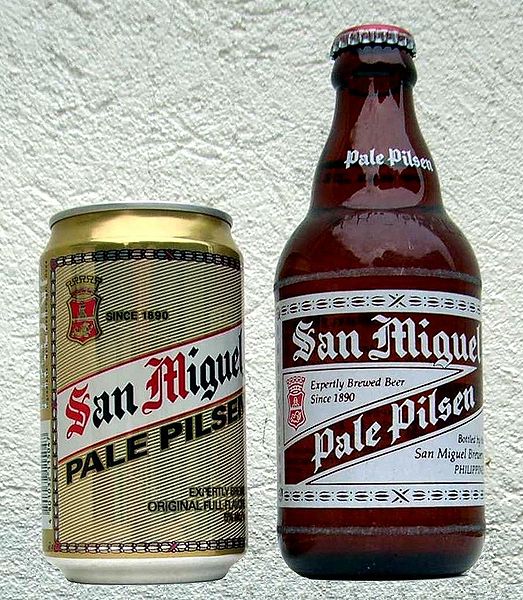 Bottle and can of beer San-Miguel. One of the most popular beers in the country. Image from Wikimedia, uploaded by Siren Com.