Basilica Minore del Sto. Niño de Cebu
This cite should not be missed when visiting Cebu for in this area rose a building beyond its walls and stories. The oldest church of the country is the Basilica del Sto. Niño
Tourists, local and foreign, will not have a difficult time going there for the place is very famous. One can hire a private vehicle for a day-tour of the city that includes the Basilica. One can utilize a taxi cab or if one wanted to experience adventure, especially for the foreig guests, jeepneys are available, just make sure that the signboard says Sto. Niño.
Once you are in the Basilica, you'll see plenty of church goers and even tourists roaming around taking pictures. One will also see people praying intensely, kneeling in front of the image of the Miraculous child Jesus. Yes, the Sto. Niño is miraculous for those who doesn't know. It's sad that some guests don't know why the place is famous.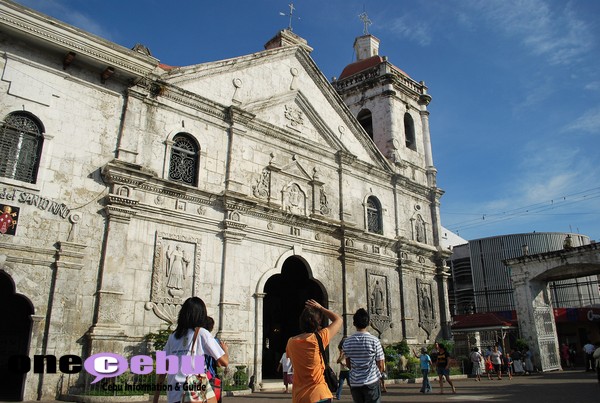 One can visit the museum, showcasing the different clothes the Child Jesus wore for the many years. They are open everyday except Wednesdays and Holidays, 8-12 in the morning, 130-4 in the afternoon. Beside the Basilica is the Magellan's Cross, Cebu City Hall and a few walk away is the Metropolitan Cebu Cathedral.