Here's an Attempt to Explain the Concept of Sari-Sari Stores to Non-Pinoys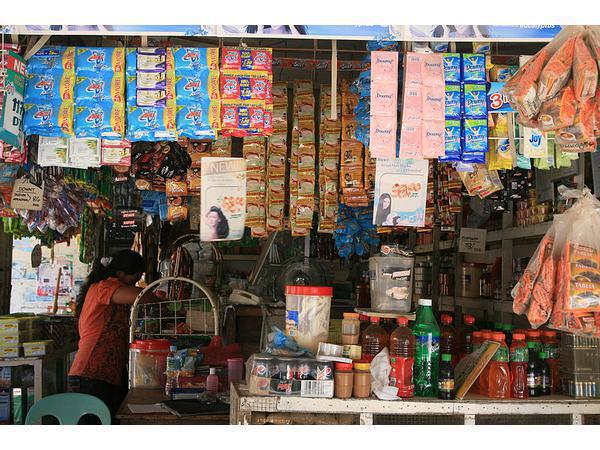 Source: John Martin PERRY, Wikimedia Commons
Sari-sari stores are those seemingly omnipresent little shops that sell anything from candy to detergents, eggs to beer, or even rice to pencil sharpeners.
In an Inside Retail Asia article, published in 2016, Philippine Seven president Jose Victor Paterno (of the 7-Eleven Philippines franchise) admitted that sari-sari stores are hard to beat. Their edge? Convenience. The sari-sari store's level of convenience is hard to beat, even for the 7-Eleven chain.
For the non-Filipinos, you're probably wondering what exactly it is that we're referring to.
What are sari-sari stores?
Sari-sari stores are shops beside the streets in every barangay and can open or close depending on the owner. It is usually between 7:00 a.m. to 10:00 p.m. Some stores close later at night to profit off those who need something while other stores are closed. Some stores also close late at night to serve those who are looking for cheap beer to cap off their day.
How do you identify them?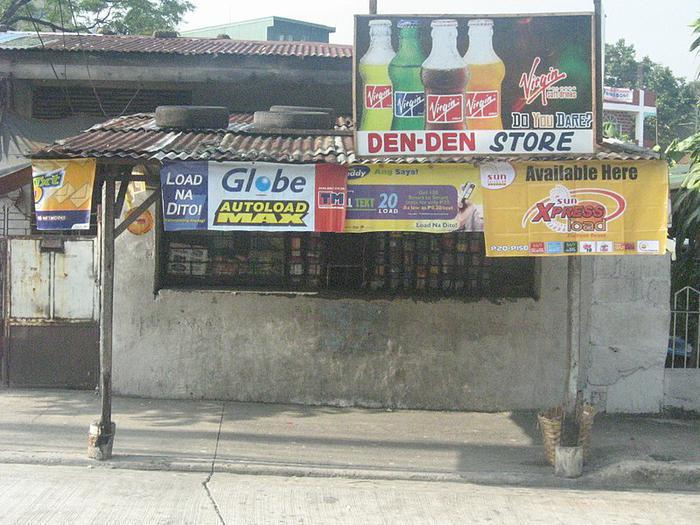 Source: Exec8, Wikimedia Commons
They are most notably known for the caged structure and probably an advertisement (Coca-Cola) with the sari-sari's store name on top. 
Keyword: Convenient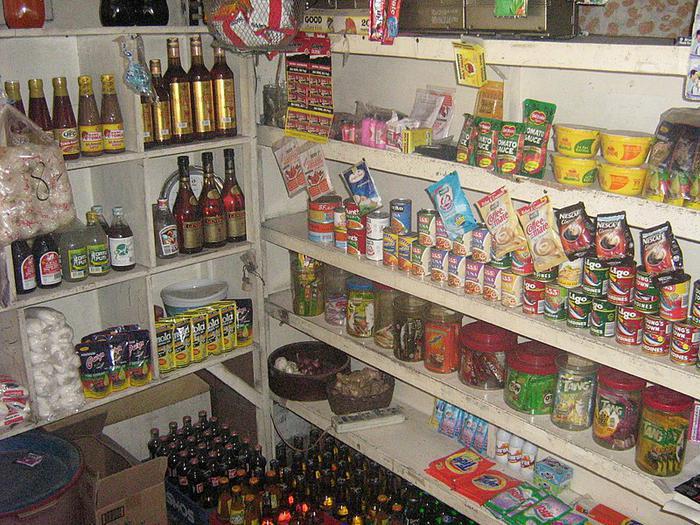 Source: Exec8, Wikimedia Commons
They are the most convenient places to buy from:
If there is a requirement in school the following day (when the malls and bookstores are still closed or too far away)

If you're getting the munchies

If you run out of eggs or rice or sardines or sugar/salt and other ingredients for your dinner

If you need to buy cheap alcoholic beverages from, without the need to show your ID

If you need to buy cigarettes per stick (yes here, you can buy cigarettes per stick)

If you need a quick cold beverage

If you urgently need cleaning materials, or gifts (some of them sell toys)
It is basically a place where friendly neighborhood fixtures convene – the traffic enforcer, the barangay tanod (neighborhood guard), the students, the jeepney drivers, the tricycle drivers, all of them at some point drop by the sari-sari stores for something.
They have limited stocks and mostly unregulated pricing
They are the nearest stores you can find, but know that their prices are definitely higher than, say, a supermarket downtown. Their prices are usually regulated by the competition.

Also, stocks are limited. Their stock depends on what people buy and the fast-selling ones are the ones the sari-sari store owners restock a lot.
How about you? How would you explain a sari-sari store to non-Filipinos in a sentence or two? Comment below!
SHARE IT