Adventures in the Land of Smiles - Bangkok, Thailand
Years ago, it was just a dream. The moment our plane landed in Thailand, it suddenly occurred to me nothing really is impossible with God's grace.
Just like other travelers, I prepared an outline of my three-day trip to Bangkok, which I diligently followed except for some revisions I made to accommodate recommendations from the locals.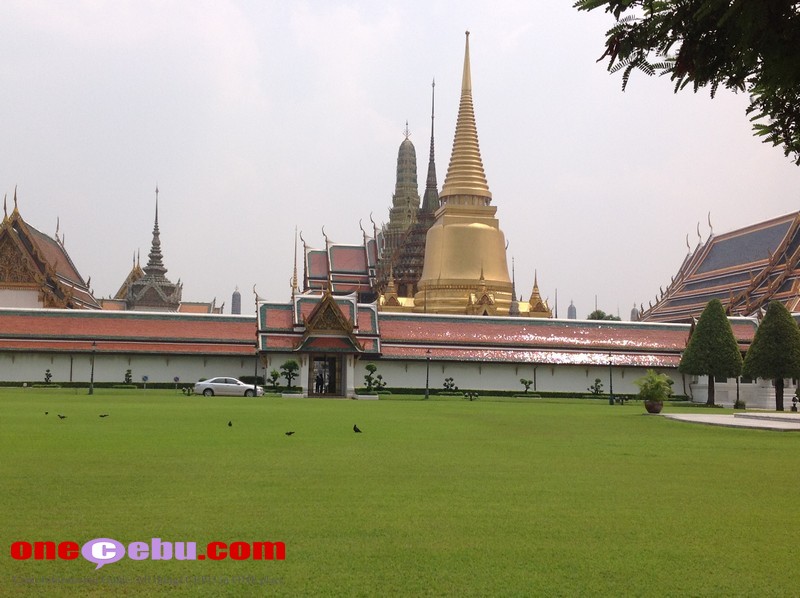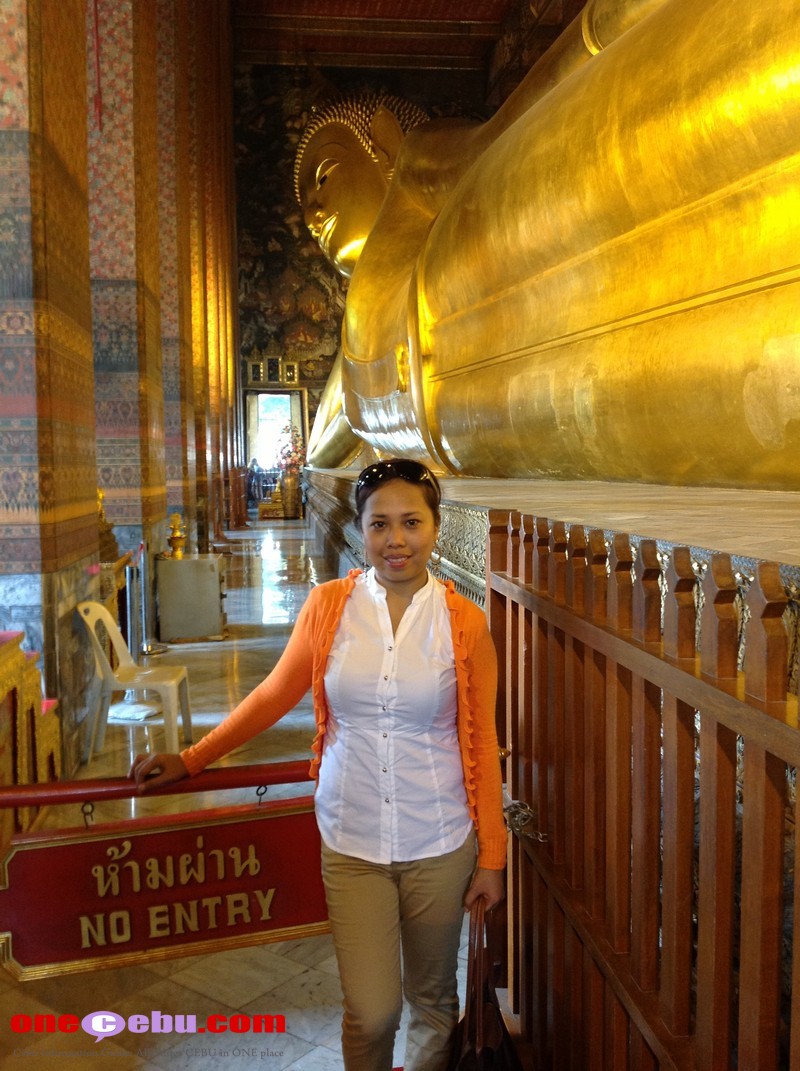 DAY ONE
My companion and I opted to stay in a budget hotel in Khaosan Road, a prime location as some of the tourist spots in Bangkok are just a few meters away.
After having an early breakfast, we immediately found our way to the Grand Palace and Temple of the Emerald Buddha. It was, more or less, a twenty-minute walk from the hotel we were staying at, but taxis are available if you want the easy way to get there.
It took us hours to admire, take photos and visit almost every temple inside the Grand Palace where Thailand royalties used to live. It was just so amazing that we didn't mind how hot it was (28 degrees!).
In the afternoon, when our thirst to know the history of the Grand Palace was satiated, we proceeded to the Temple of the Reclining Buddha.  This was another walking distance from the Grand Palace.  I had a map but I found it easier following other tourists.
Temples are sacred to Thais. I searched on the Internet for some basic do's and don'ts to follow when you're in Thailand especially when you enter a temple.  Do's number one: Take off your footwear when you see other shoes or slippers lined up outside the temple. It means you can only get in barefoot.
Though I had difficulty of finding the best angle in taking pictures of the giant, lying Buddha, I was still very impressed of how it was built ages ago.  My curiosity also fell on the details of the design of every temple.  The designs were dramatic it was impossible not to be mesmerized.
The night market in Khaosan Road is one of the attractions in Bangkok because various cheap but quality items and food are sold there.  I bought some presents for my loved ones and souvenir items for myself.
I had many "firsts" in Bangkok and one of these include my first time to see exotic food like fried cockroaches, scorpions, etc., sold on the streets in the night market.  I am adventurous but when it comes to food, I'm really picky.  Predictably, not one of these exotic local foods reached my mouth.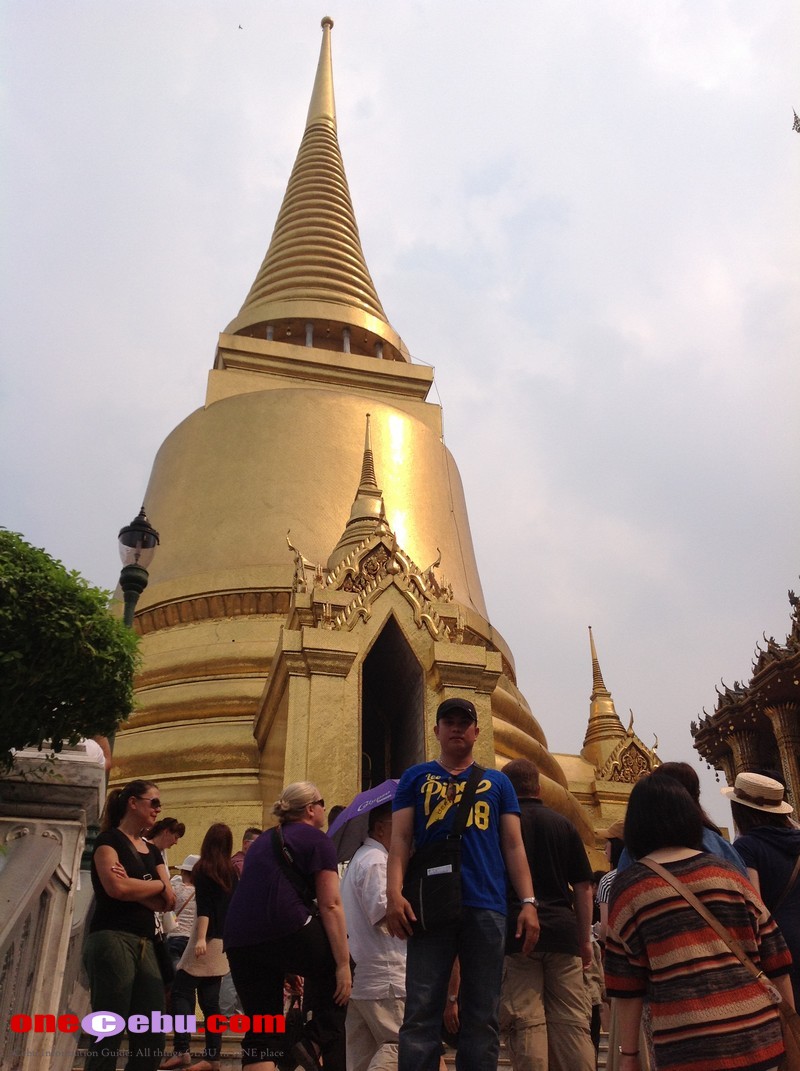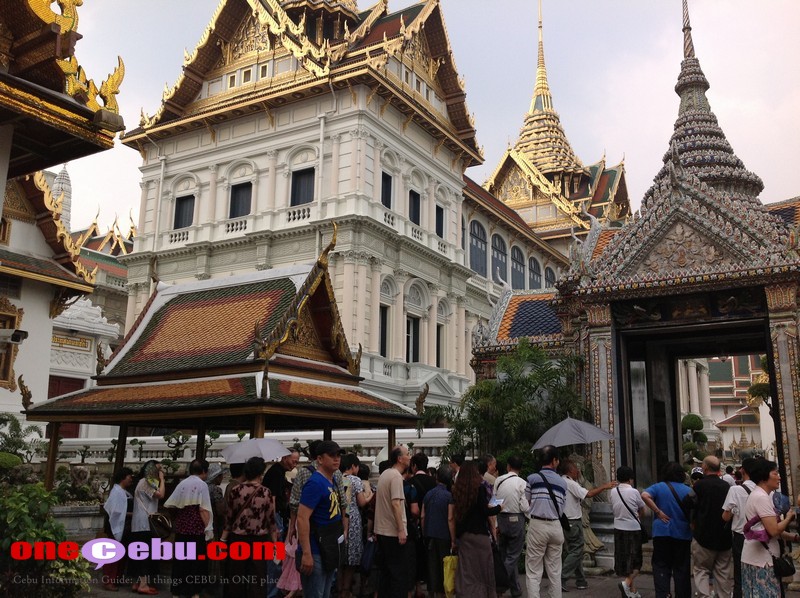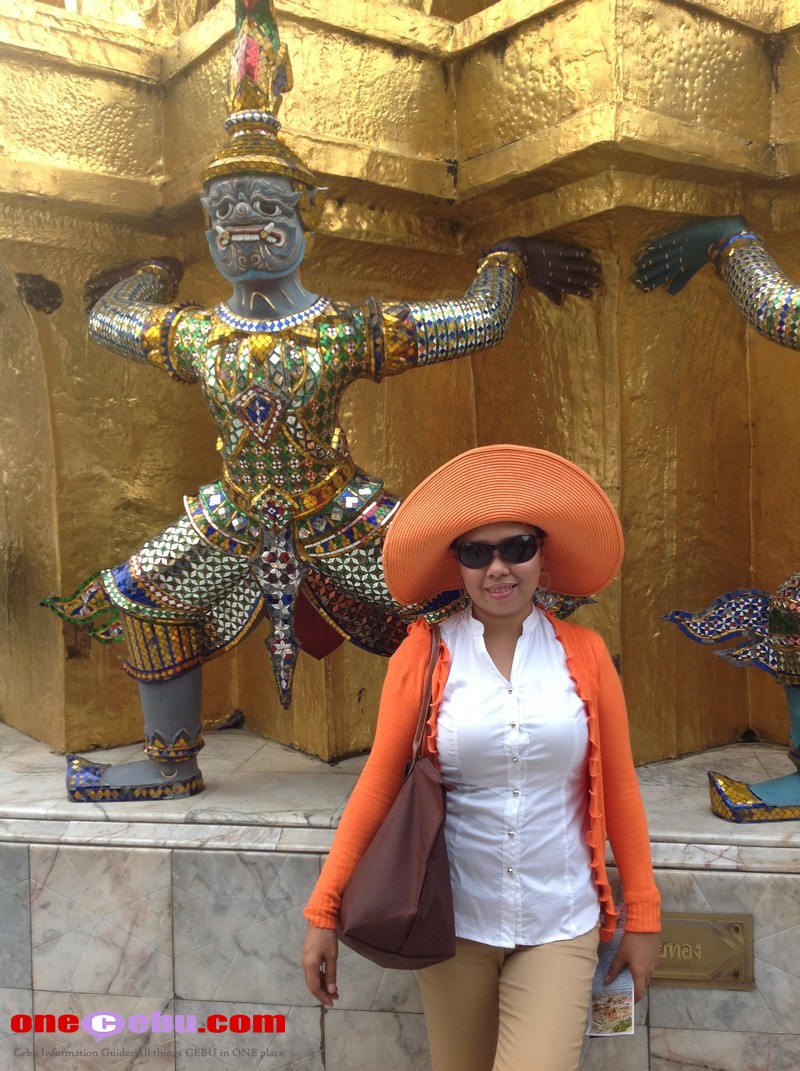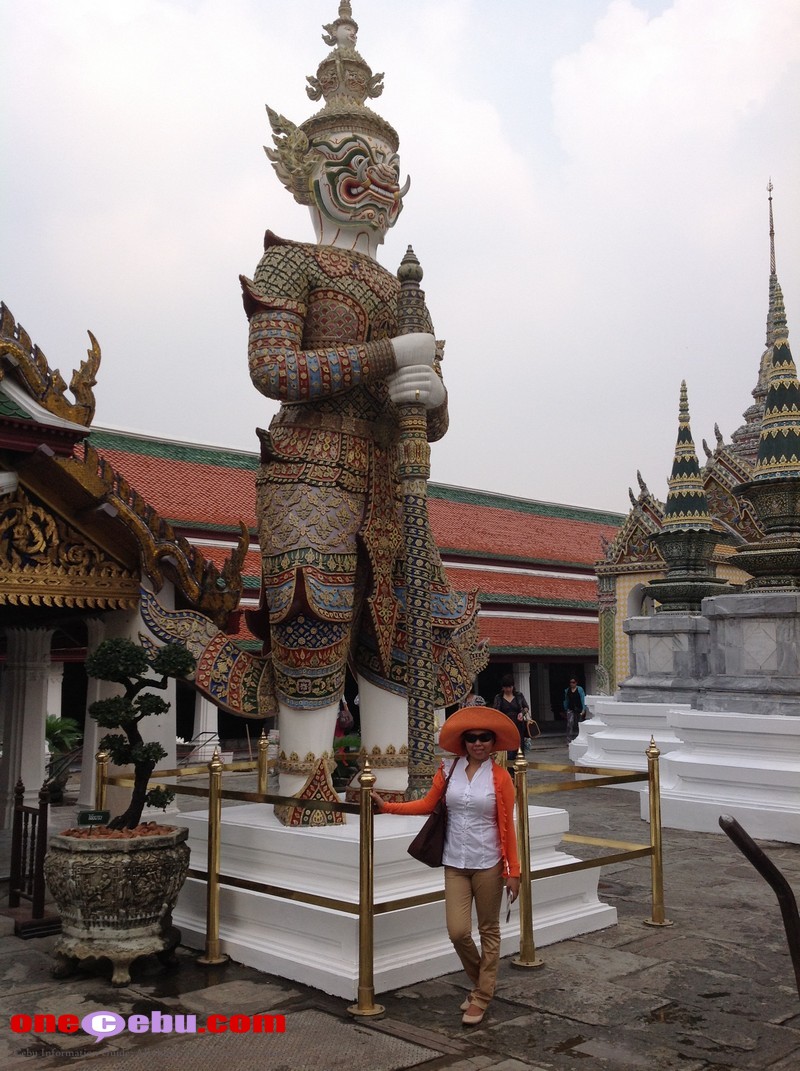 DAY TWO
I was bent on visiting the Floating Market, another popular tourist spot in Bangkok so when a travel agency offered an affordable package for a day tour, I immediately grabbed the opportunity.
I gasped while seeing all the different items displayed in the Floating Market - bags, colorful clothes, hats, Buddha images, among others.  It was new to my eyes and the 45-minute boat ride around the market was an unforgettable experience.
Then, we visited the Samphran Elephant Ground and Zoo.  Because it was an hour-long bus ride from the Floating Market, I drifted off to dreamland the whole time.  I screamed and shouted and laughed out loud watching the elephant show because, really, they were so adorable in spite of their smell and size.  But when the host of the show encouraged the audience to feed the elephants, I scampered away and managed to keep a reasonable distance between myself and the elephants.  I hate to admit it but, yes, I got scared.
Another noteworthy experience is my brief yet morale-boosting participation in the cultural show presented by talented local men and women in the Rose Garden.  It was full of history, every production number.  I loved it! I volunteered to dance when audience participation was raised.  I was very happy!  The day tour ended here.  When we got back to our hotel, we still had enough time to tour the restaurants nearby.  We had our fill of the famous Pad Thai. We tasted their beer called Chang.  We ate as much as we can before retiring for the night.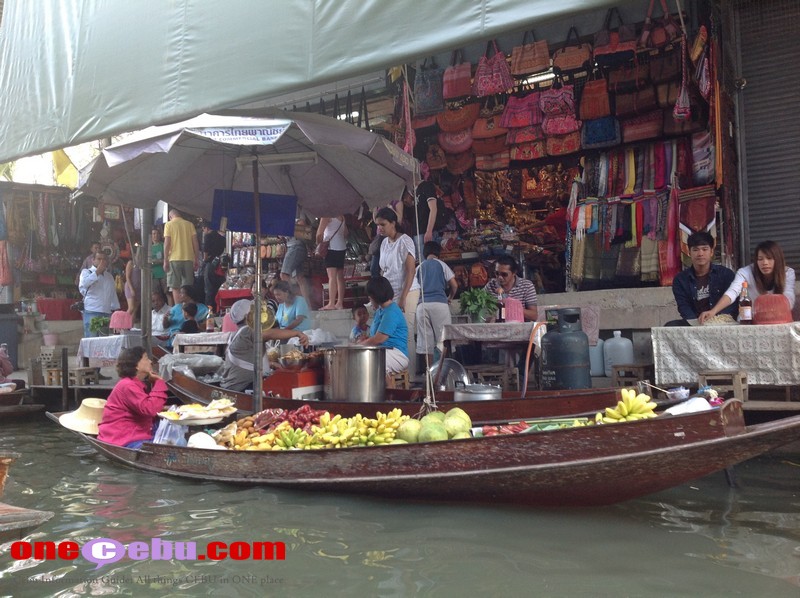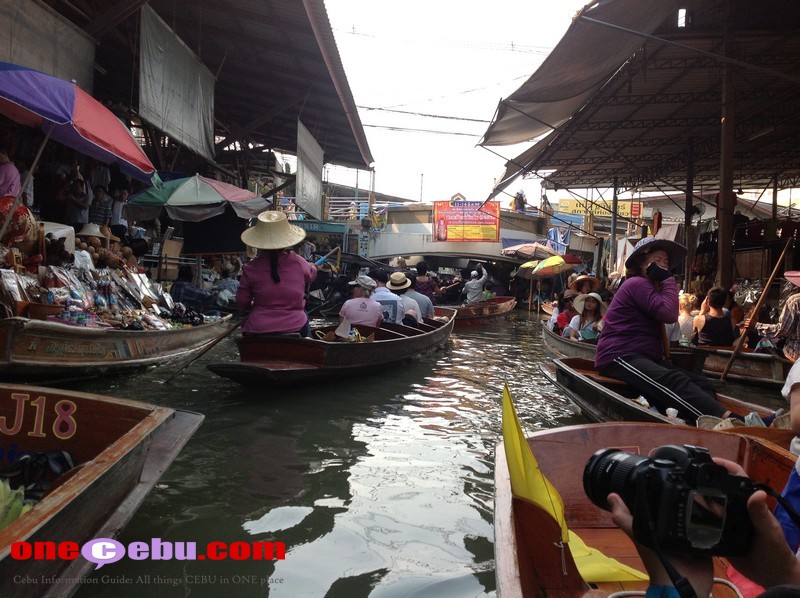 DAY THREE
My last day in Bangkok.  I woke up late but that was on purpose.  My companion and I decided we will head to the Chatuchak Market because we learned we can buy cheap interesting items there.  Unfortunately though, the plan didn't push through because the hotel receptionist told us it is very far away from the airport.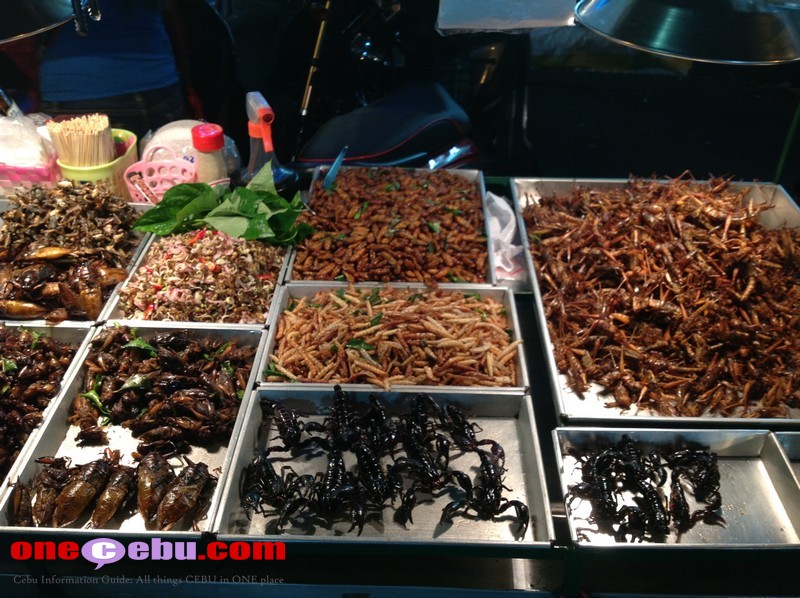 The Platinum Mall was the second option. I was speechless when I saw women's clothes on sale from the first floor to the fourth floor. For someone like me whose weakness is clothes, it was overwhelming! Fashionistas, businessmen, young and old folks rubbed elbows while choosing garments with discounts.  Of course, I joined the crowd and bought what I can only afford with my limited baht.  For others who want to buy branded clothes, the Siam Paragon, a high end mall, offers a variety of expensive and elegant clothes, among others.
That was it! My trip to Bangkok was worth the experience.  I left the place with a smile, thanking God for giving me opportunities to create beautiful memories in Bangkok.