Must-Try Foods in Cebu: Ever Heard of Hanging Rice?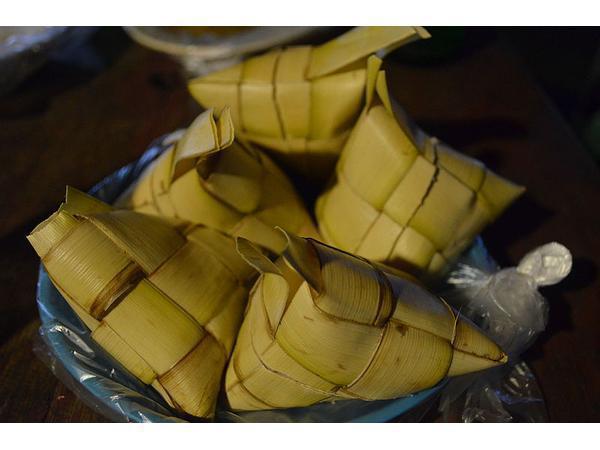 Source: Jojit Ballesteros, Wikimedia Commons
Puso or hanging rice, as the name suggest is actually just rice, wrapped in banana leaves and steamed to perfection.
Often eaten with barbeque, you will find puso sold at nearly every barbeque stand. What makes puso a favorite among Cebuanos is the fact that you do not need the basic kitchen utensils to eat it. Forget spoons, forget forks and forget chopsticks. You can eat puso by merely holding its banana leaf wrapper. This is what Cebuanos call "kinawboy" (roughing it).
How much is it?
Puso is usually sold at 5 pesos to 10 pesos per piece (depends on where you buy it). More expensive restaurants like CNT Lechon would sell it at a higher price than the usual.
Where can I try one?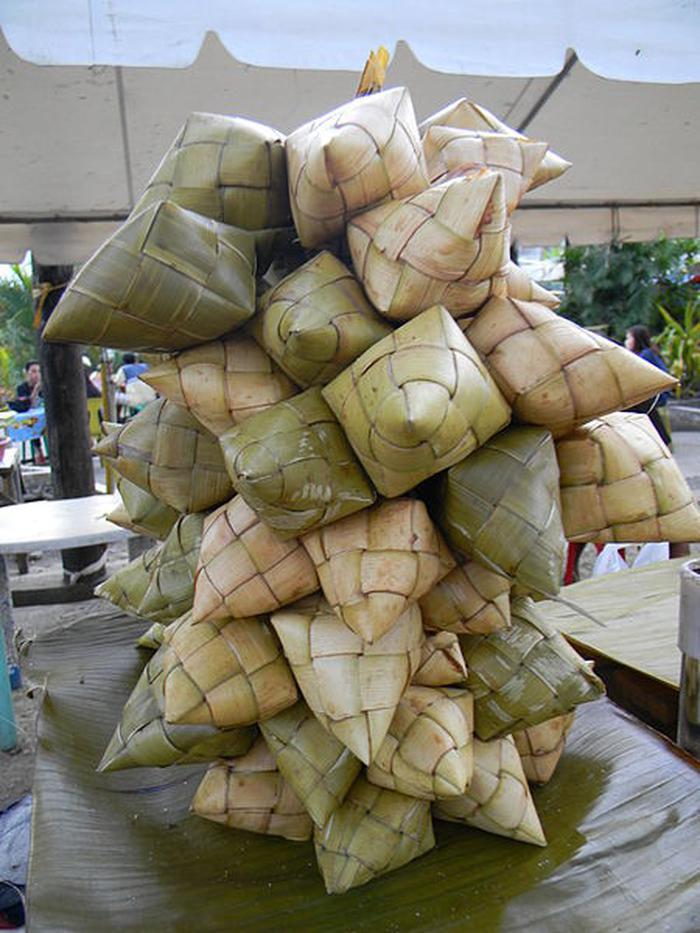 Source: Prussiakira, Wikimedia Commons
If you are a newbie at the art of eating puso, I suggest you try having one at any lechon (roast pork or chicken) stall or fishball stalls within malls such as Ayala Center Cebu or SM City Cebu. That way you can be assured of its cleanliness. For the more adventurous ones, you can try the puso sold at Larsians. This is the open-themed cluster of barbeque stands at Fuente Osmena.
What dishes should I pair it with?
Puso is best eaten with pork or chicken lechon, liempo, barbeque, longganisa or fishballs. Basically anything savory!
SHARE IT