Must-Try Foods in Cebu: You'll Get Addicted to the Cebuano Tempura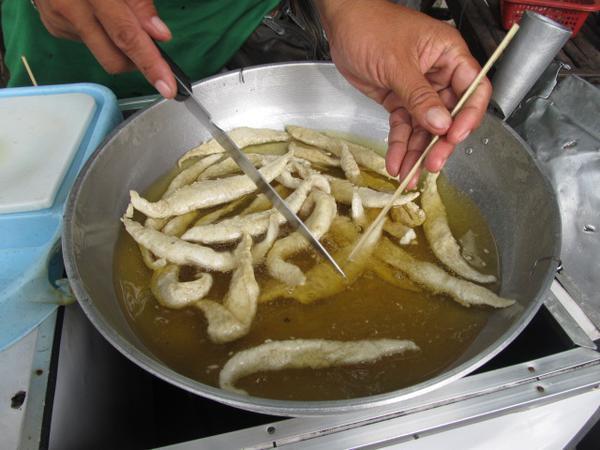 Source: cebuanawithlove.wordpress.com
To the rest of the world, tempura is a Japanese dish of seafood, meat or vegetables that is battered and deep fried.
To Cebu and in some parts of the Philippines, tempura is a street food made of dough and drenched in oil. To differentiate, the locals call original tempura the 'Japanese tempura' and the street food, well, simply 'tempura'.
Where can you find tempura?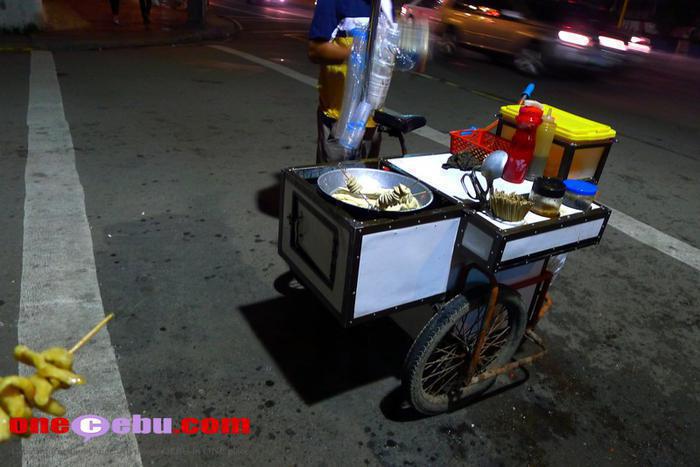 Source: OneCebu.com
This tempura is different from the Japanese tempura in so many ways. If you want to read about Japanese tempura, rather HOW to make your own Japanese tempura, click here. However, if you're here for this unique pinoy dish, read on.
You can find tempura stands in most of Cebu's streets. I'm saying most, because posh areas and commercial areas probably won't allow tempura vendors to set up their stalls. You'll know when the vendor selling tempura is there because people (yeah, usually students) will flock to his cart, waving P20 or P50 bills in manong vendor's face.
How is it cooked?
Deep-fried for maximum taste (not to mention unhealthiness). Tempura is usually cooked in front of you, so yes, you do have a choice of the pieces you want to get for yourself. Choose the tempura which is puffy. If the tempura seems small, then it may be undercooked or even overcooked. If you are new to this, you can ask the vendor to poke the bamboo stick into the tempura/s of your choice. That is your safest bet if you don't want oil splattered on your shirt. But if you are used to eating tempura, then you can just take the stick and choose your own tempura pieces.
The dipping sauce is a must!
You will then have to dip the tempura into a sauce of your choice. One is hot (yes, with chilli) and the other is sweet. Some people dip in both sauces. I prefer the hot sauce. After dipping, the sauces will naturally drip so do watch your feet or get some tissue ready. Note: Vendors DON'T have tissues for you.

Do not dip your tempura into the sauce once you have taken a bite. That's just disgusting and it might transfer your germs to others who will dip into that sauce. Imagine if everyone would dip into the sauce more than once. Imagine the spread of diseases.

If you want, you can ask the vendor to slice your tempura and even ask for a paper plate. That is, if they have paper plates. I suggest you eat from the stick though as that is the real tempura experience.
Other options.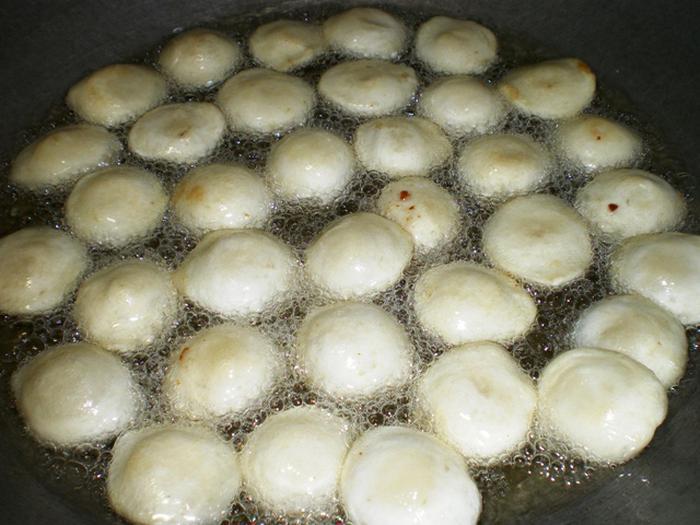 Source: panlasangpinoy.com
Now wasn't that delicious? Yes, it has very little nutritional value, but it still keeps you from being hungry somehow. Tempura vendors also have other treats such as fishball or squid balls. Make sure you try them too.
How to Make Your Own Tempura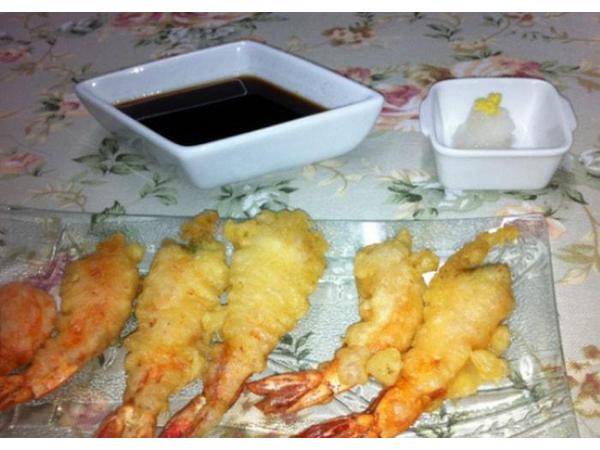 Cebu is known for having its own special kind of tempura – the one that is made of flour and God knows what else. It is sold in little carts on the street, deep-fried, skewered, and dunked in sauce. It's actually pretty good but it's not actually a culinary masterpiece.
Continue reading...
Must-Try Foods in Cebu: Ever Heard of Hanging Rice?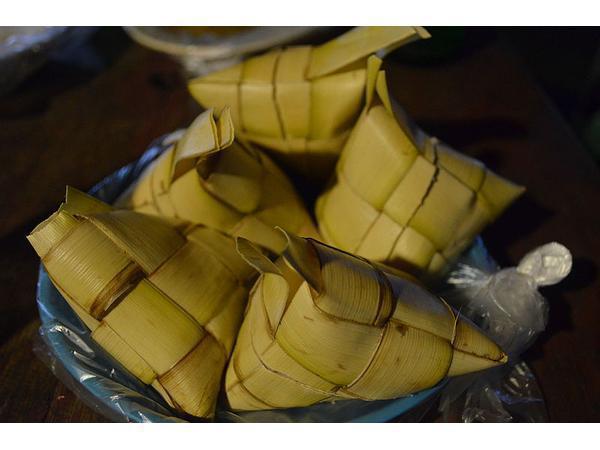 Source: Jojit Ballesteros, Wikimedia Commons
Puso or hanging rice, as the name suggest is actually just rice, wrapped in banana leaves and steamed to perfection.
Continue reading...
Hail the Pungko-pungko: The Savior of Cash-Strapped Cebuanos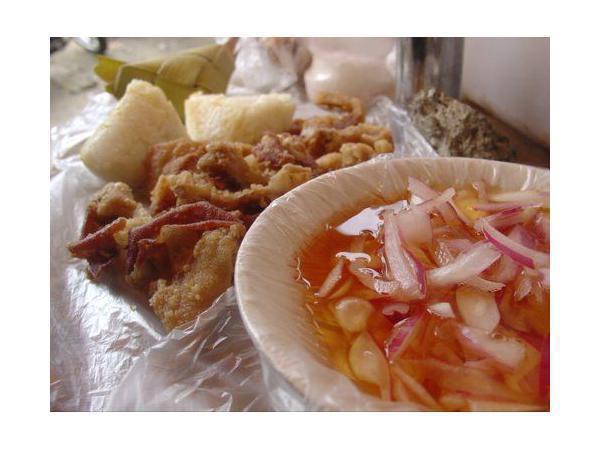 Source: Pinterest
Natives of Cebu, or those who have been cash-strapped students at some point in their lives anyway, are familiar with the pungko-pungko.
Continue reading...
SHARE IT