Filipino Buffet at Cabalen, SM City Cebu
If you're terribly hungry and craving for authentic Capampangan food, go to Cabalen. They have a branch at SM City Cebu - Northwing. You can't miss it. It's at the Ground Floor, near Starbucks, Arrow and BDO (Northwing). Cabalen has been around for 26 years already, serving delicious Capampangan fares.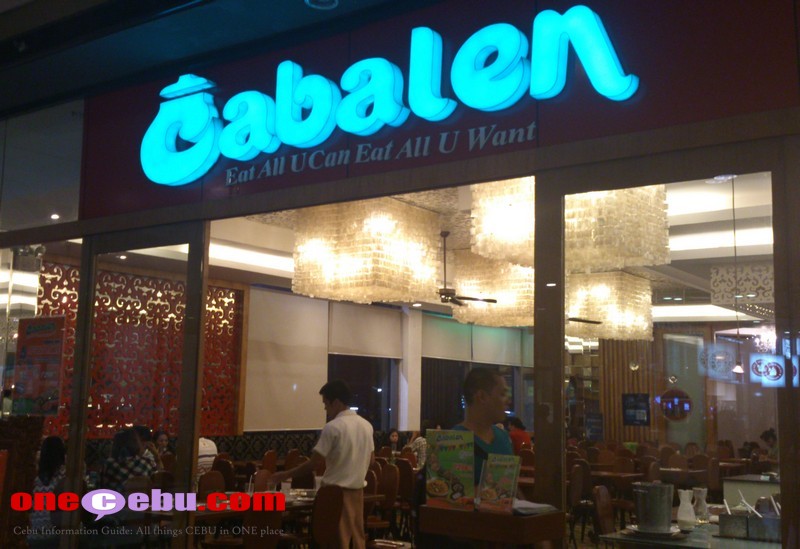 Dishes
Rating: 3/5
The eat-all-you-can buffet has an awesome although limited spread, including: sisig, tofu sisig, chorizo, lechon, steamed fish, adobo with black beans, arroz valenciana, crispy kangkong, cucumbers and other leafy vegetables. Oh, make sure you taste their adobo. It's very good.
For desserts, they have a chocolate fondue, marshmallows, fresh fruits and all the ingredients you would need to make a yummy sago drink.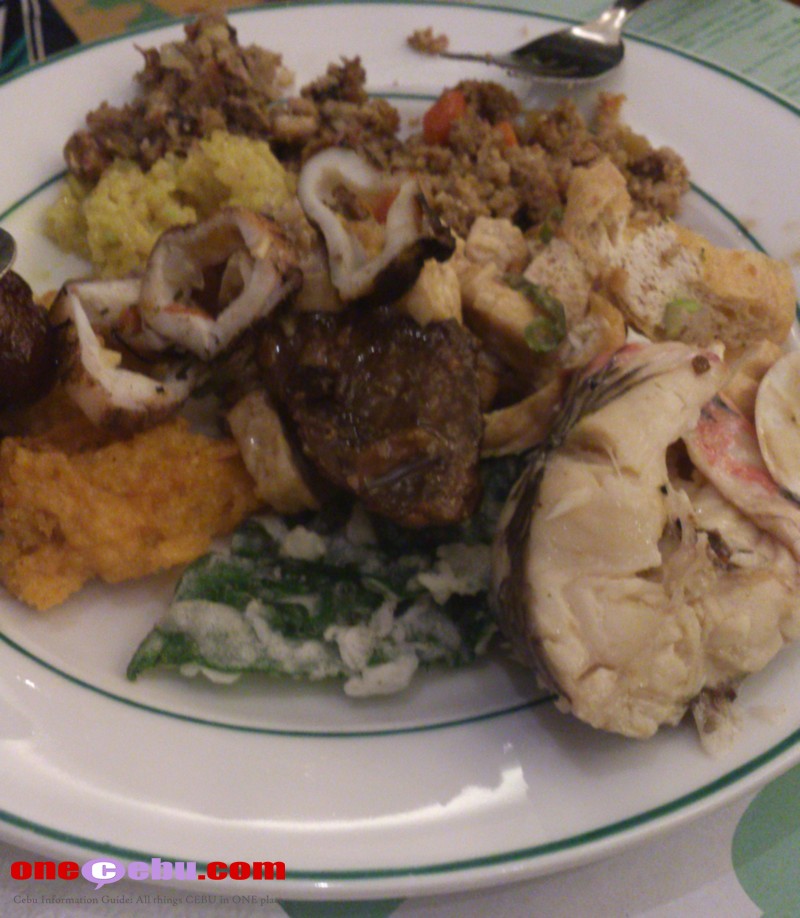 Price
Rating: 5/5
Adults: P298 per person (inclusive of all government taxes)
Kids 4 feet and shorter: P210 (inclusive of all government taxes)
Drinks are to be paid separately. You can choose between shakes, 'pinoy' drinks or bottomless drinks.
Banana and cucumber shakes cost P75 while buko, green mango, ripe mango, buko pandan, watermelon and fresh pineapple cost P85.
Fresh calamansi, pineapple and gulaman at sago cost P65.
Instant coffee and bottled water cost P28.
Twister juicy pulp costs P44.80
While fresh buko juice costs P70.
Mangosteen is P50 while lipton tea is P35.
Bottomless lemon iced tea and red iced tea both will cost you P70.
Service
Rating: 2/5
I wouldn't say that their service is good. But it's not crap either. They were slow to find us a seat and it was not even dinner rush hour. However, they were quick to refill our bottomless drinks. They were also quick to refill the other dishes except for the sisig which made me so disappointed.
Extra Oomph
If you are celebrating your birthday at Cabalen, expect a loud (like really loud speakers which can be heard outside) birthday song.
Verdict
Overall, Cabalen would probably be a 3/5. They had a limited food spread but most of them were very good. The fish, sisig and pork dishes, especially.
The place is CLEAN. What I don't like is the location because everyone else outside can see you stuffing your face.
Contact
Cabalen Cebu
Ground Floor – SM City Cebu Northwing
You may call them at (032) 2385840 or (032) 5050821
Note:
They currently don't have any other branch here in Cebu. But they do have branches all in other parts of the Philippines.