Review: Lantaw Floating Native Restaurant
If you want to dine in a restaurant that takes you away from the bustling city, then you might want to try Lantaw Floating Native Restaurant. This is a floating native restaurant that is owned by Pages Holdings, Inc., which also owns Mooon Café and Thirsty. The restaurant can be found at the Day-as Wharf in Cordova, Cebu. You can get a really nice picture of the sunset and of the city lights in Lantaw at night.
Getting to Lantaw can be a problem to some customers since it's a bit far from the city. This is probably one of the cons with Lantaw. Getting there when you have your own vehicle is not a problem, though. However, commuting to Lantaw is not an impossible feat. You just need to be a bit patient and set aside enough time. If you are coming from Cebu City, you need to ride three different jeepneys to get to Cordova. First, you need to ride a jeepney that goes to CIC in Mandaue City, preferably those with Mercado on their signboards. Then, you have to ride another jeepney that will take you to Lapu-Lapu City. A jeepney with "Tamiya" on the signboard is preferable. If you are not that familiar with Lapu-Lapu City, you can ask the driver to stop at the Cordova jeepneys' loading place.  You can also ride the Opon ferry boat at Pier 3, for a traffic jam-free alternative.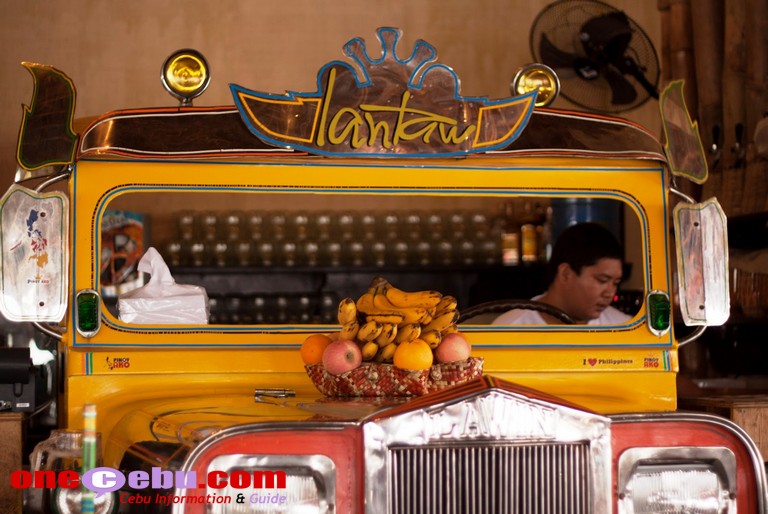 The restaurant has a "kubo" (native hut) feel to it, being made from bamboo and cogon (grass). Their interior also reminds you of the traditional Filipino home. They have wooden tables and chairs. Their decors and walls are also made from natural materials. They even have a jeepney inside the restaurant which makes it even more Filipino.
When you get into the restaurant you'll be greeted in Cebuano by their staff. Even their security personnel are courteous. Their staffs are really nice and helpful. They will immediately assist you with their needs and answer your queries. This is probably something that I really like about Lantaw.
Lantaw serves a wide variety of Filipino dishes. Their food is reasonably priced and usually is best for two to three persons. We cannot even finish a single dish, entirely. You can spend P80 up to P250 for every dish. However, you have to buy the rice separately. The family size rice, which is good for five persons costs P100.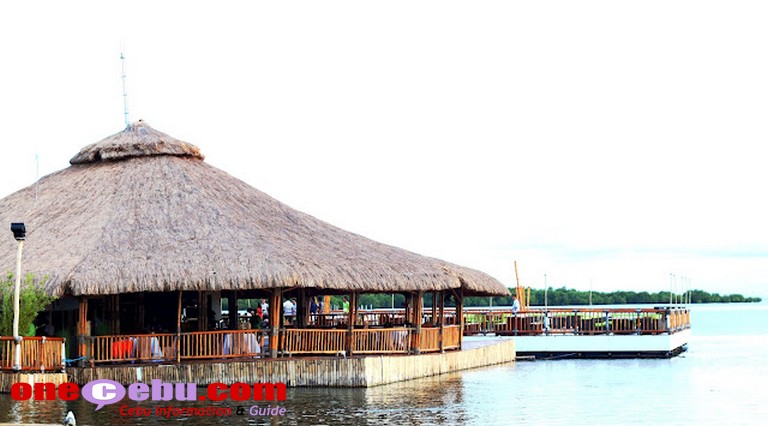 The nice aspects about Lantaw are their food, ambiance, service, and their view. They serve affordable and delicious Filipino food. It's a great place to go to with your family if you want to dine in a new place. Lantaw is also a great spot for a sunset dinner. If the weather permits, you'll have a nice view of the sunset while eating your meal.
The only disadvantage with Lantaw is its location. It's a bit far from the city and the Mandaue-Mactan Bridge tends to be a traffic hotspot during rush hours. Make sure that you allot an hour or so for the commuting and travel duration. However, the place can be really worth the travel.
I'd give Lantaw five stars for their service, food, and ambiance. Their attendants are really courteous and helpful. Their food is also superb and the ambiance is relaxing. Since the location of Lantaw is not really convenient especially for those who live in Cebu City, I'd give them four stars.
[bg|lantaw]