Review: MB's Tavern
MB's Tavern is a restaurant offering European and Filipino Cuisine. It is located in Basak, Kagodoy, Lapu-Lapu City.  MB's is a two-storey restaurant known for their crispy pizza and cheesy spaghetti. The restaurant is ideal for families, lovers and group of friends who want to relax and feed their hungry stomach. There is also a beer garden on the second floor of the resto.
Best Sellers
People love MB's Tavern because of their Tavern Pizza and Pizza Sketti. Tavern Pizza is a 14-inch pizza with a thin and crispy crust loaded with cheese. For P360.00 you can enjoy the pizza and four glasses of iced tea. But if you want to order without the iced tea, you can have pizza for only P 280.00. The Pizza Sketti is not a pizza. It is spaghetti baked in the big clay dish loaded with mozzarella cheese and tomato sauce. You can enjoy the spaghetti for only P280.00. The pizza and the spaghetti are good for 6 to 8 persons.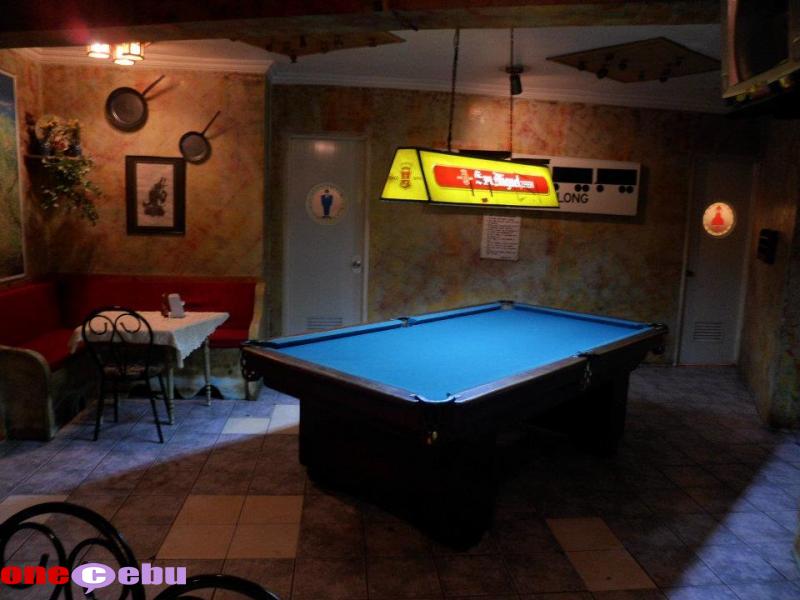 Getting There
If you have your own car or riding a taxi, MB's Tavern is located near Mactan Doctor's Hospital. When you reach the hospital, turn left and in few seconds, you are already there. MB's Tavern is located across St. Augustine International School.
If you are riding a public jeepney, look for a jeepney bound to Tamiya Terminal or MEPZ II Terminal. Once you reach the terminal, ride a tricycle and just inform the driver to take you to MB's Tavern. Most of the drivers are familiar with the location of the restaurant. By the way, the fare for the tricycle is only P7.00 per person.
Store Hours
MB's Tavern is open daily from 11:00 am until 12:00 midnight.
Other Dishes
Aside from the Tavern Pizza and Pizza Sketti, you can also order fries, mashed potato, chicken wings, pork ribs, crispy pata, salads and many more. There is also a pool table inside the restaurant and a television but you can't choose on what program to watch. You can also take-out your orders.
You can call them as well for reservations at +63 32 238  5069.