Shop Review: Creamee D-lite Yogurt
With all the expensive yogurt stalls that sell small cup yogurts for PhP 100 and above all over Cebu, I was surprised to find one that sold yogurt for as low as PhP 7.50! Yes, they sold yogurt in a cone for ONLY PhP 7.50. Yogurt lovers like me will really be surprised since yogurt is often very pricey. However, one stall in E-mall or Elizabeth Mall which is located along N. Bacalso Avenue and Leon Kilat Streets, sells cheap yogurt.



The stall's name is Creamee D-lite Yogurt.  It is a small, non-imposing yogurt stall located near the escalators just a few meters from the Save More supermarket entrance.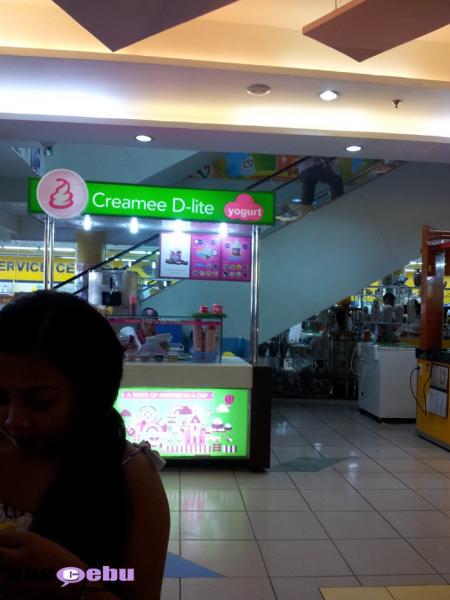 Unfortunately, Creamee D-lite did not have chairs for its customers. So you would have to take your yogurt to-go. I ordered their PhP 20.00 small cup.



By the way, yogurt has a lot of health benefits. It is great for digestion and hinders ageing.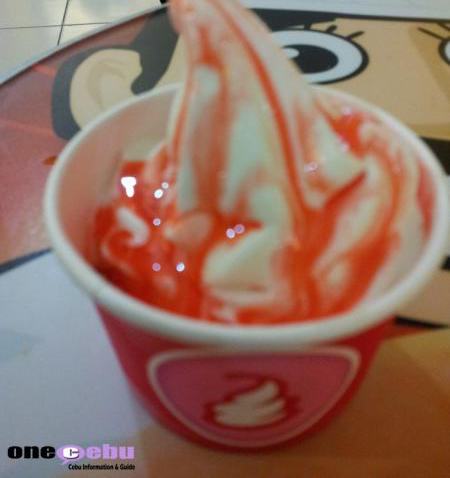 The small cup was a lot. Maybe as much as a McDonald's Oreo McFlurry. I ordered it plain with syrup only as toppings cause I love my yogurt plain. They have a variety of toppings to choose from though, such as cornflakes, sprinkles and marshmallows. I was disappointed cause they did not have fruit toppings.



Prices

The yogurt prices range from PhP 7.50 for yogurts in a cone, to PhP 20.00 for small cup and roughly PhP 50.00 for large cups.



Taste

To be honest, it did not have that familiar sour-sweet yogurt taste that I love about yogurts. In fact, it only had a sweet taste. It tasted like yummy soft ice cream. The texture was exactly like soft ice cream. When I researched Creamee D-lite on the Internet, I found out that they originally sold soft ice cream. So, hmmm… it made me wonder if I had been duped. As a yogurt fan who consumes a cup of Red Mango yogurt in a week, I'm kind of skeptical if it is indeed yogurt. But who am I to say?



So yogurt lovers, be warned you might be disappointed.



For those of you who want to join in the froyo bandwagon, you can try Creamee D-lite at E-mall. The prices are definitely affordable.