The Cupcaken Cebu Experience
Cupcakes are among the most loved desserts and pastries of all time. They are easy to consume and are handy.     I'd like to think that they are small but terrible goodies. If you are looking for yummy treats,then head on to Cupcaken in Banawa.



Cupcaken has a wide variety of cupcake flavors in store for all their customers. I think they offer the most cupcake flavors in Cebu. They offer about 16 to 18 flavors of cupcakes. Cupaken is owned by the couple Marriane Grace and Ken Anoba. You would figure out by now where Cupcaken got its name from. They are open from Mondays to Saturdays from 2:00 pm to 12 midnight.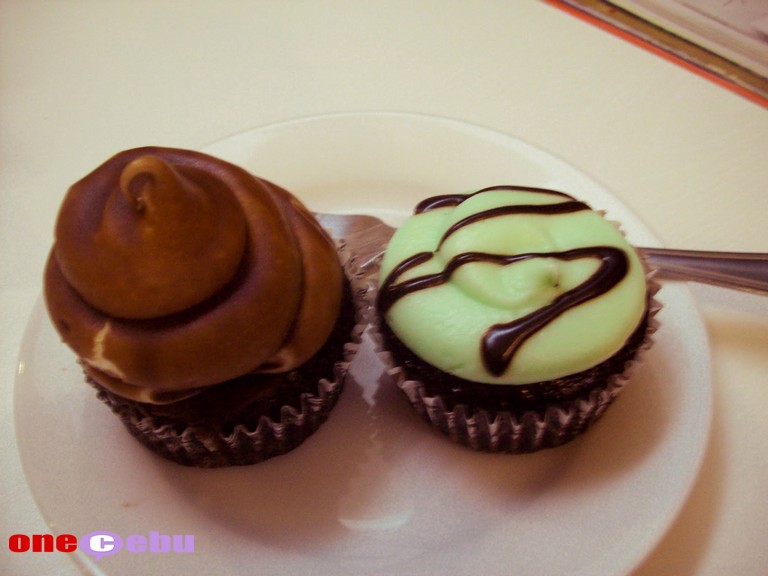 Cupcaken can be found at R. Duterte Street in Banawa Cebu. It's just a jeepney ride away from Ayala Center Cebu. You can ride 12L from Ayala Center Cebu. It's just a few blocks away from Paseo Arcenas in Banawa Hills. You can also ride Banawa jeepneys, like 07B, 07G, 07D and others to get to Cupcaken.



When you come in to the store, you'd be greeted by their nice and friendly staff. You'd also be greeted by the many different cupcakes on display. I was really overwhelmed by the number of cupcakes that I saw. I felt like a child in the toy department, as it was really hard to choose. They have different flavors, like red velvet, cookies and cream, choco mint, choco mallows and others. Each cupcake costs P55 Each. Not bad since they have big cupcakes. They also offer other drinks like coffee and iced tea among others.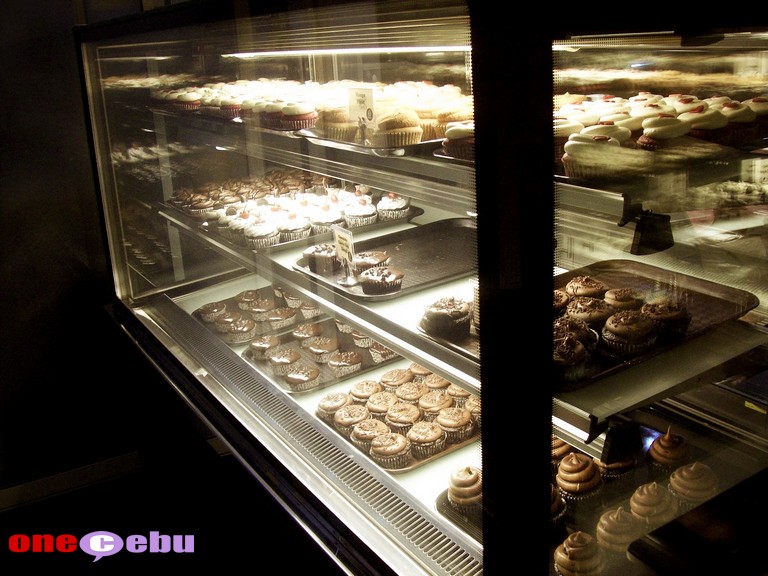 Cupcaken is also a great place for students. I find the place quiet, especially at night when there aren't many customers there. The place also has a comfortable ambiance and they also offer free Wi-Fi, which is helpful to students doing research.



I really like their wide variety of cupcakes. This gives customers many options, which is really nice. Their cupcakes are really flavorful and also reasonably priced. Their cupcakes are also filling and suit a student's budget.  The ambiance is really nice and comfortable. I love their funky interiors with neon pink couches. The service is really nice and you would definitely feel comfortable with their courteous staff.



I don't have any qualms with Cupcaken since they offer super yummy treats. I just think that being closed on a Sunday a bit sucks especially for people who only have Sundays off. I also think the location isn't that quite friendly, especially those who might be from Mandaue City and other northern areas in Cebu City.



I'd give five stars for their yummy cupcakes and to their nice service as well. The ambiance also deserves five stars. Since they are a bit far, I'd give them four stars.