Philippine Holidays: Ninoy Aquino Day, August 21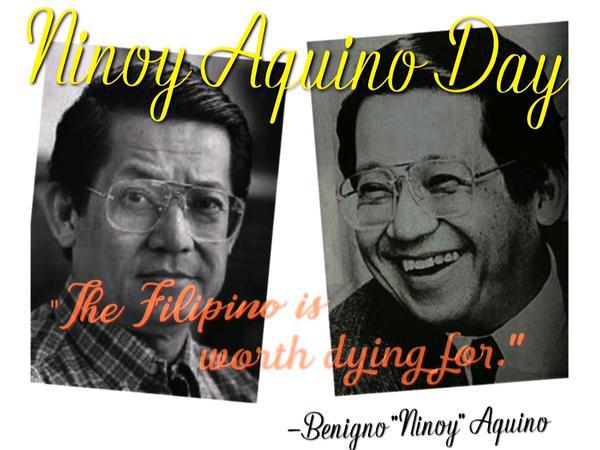 Source: wikipedia.org
Ninoy Aquino Day, a national non-working holiday in the Philippines, is celebrated annually on August 21.
It is in commemoration of the assassination of Benigno "Ninoy" Simeon Aquino Jr. on August 21, 1983, at the Ninoy Aquino International Airport (Manila International Airport).
Who was Ninoy Aquino?
Aquino was elected to the Philippine Senate in 1967 and served as a governor in Tarlac. He was a notable critic of President Ferdinand Marcos. After Marcos's declaration of Martial Law in 1972, Aquino was arrested for trumped-up charges along with the National People's Army insurgency and imprisoned for 7 years.  
Even at the prison, Aquino founded his own party named LABAN (Lakas ng Bayan) and sought a parliamentary seat but all parties lost on Philippine Election in 1978. He remained in prison and continued to fight for what he believed. In March 1980, Ferdinand Marcos permitted him to travel to the United States for his medical treatments after his heart attack. He continued his advocacy for ending the Marcos dictatorship by giving speeches in Filipino-American communities.
He decided to run for presidency in 1984. Though many have told him that it's not a good idea, he continued to do so. He was aware of the danger but he returned to the Philippines on August 21, 1983. While he was being escorted off an airplane by soldiers of the Aviation Security Guard, he was shot in the head.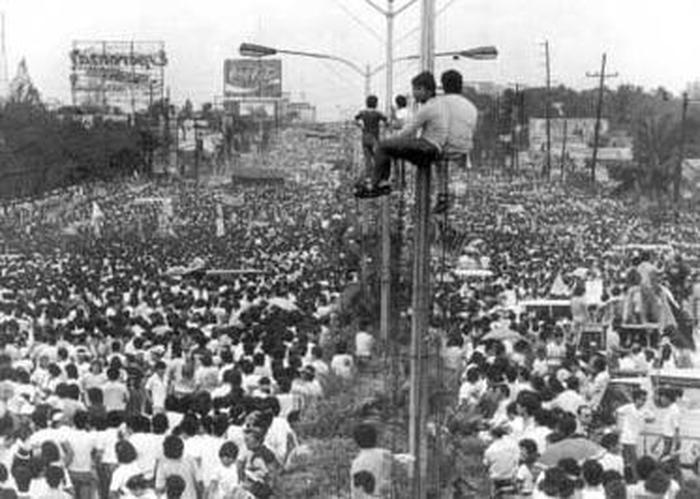 Photo taken by Joey de Vera - Previous publication. This image was published in People Power: The Philippine Revolution of 1986: An eyewitness history
After his death, millions of people mourned and led into the EDSA (Epifanio de los Santos Avenue) Revolution in 1986 catapulting his wife Corazon Aquino (Maria Corazon Cojuanco Aquino) into the limelight in a snap presidential election in 1896 which has made Marcos downfall. Corazon and his husband were treated as heroes of democracy.
21 years after the People's Power in EDSA, an Act was passed in the Senate which was a consolidation of Senate Bill No. 2636 and House Bill NO. 6240 on November 19, 2003 and 2004 was signed by President Gloria Macapagal Arroyo on February 25, 2004 into a law. It shall be funded from the budget of the office of the President and private donations. The EDSA People Power Commission (EPPC)  is required to hold activities and implement appropriate ceremonies for the Ninoy Aquino Day. It has been included in the "Holiday Economics'' but has been moved into its original date during President Benigno "Noynoy" Aquino lll in 2010.
Philippine Holidays in 2019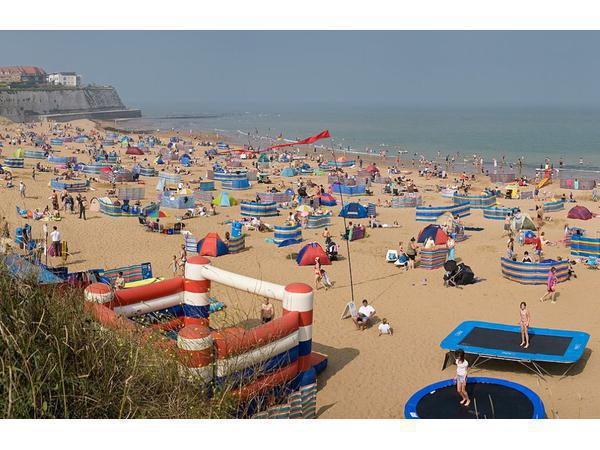 Joss Bay, Broadstairs, England by Diliff, Wikimedia Commons
Planning to go on vacation next year? Now would be the best time for you to plan.
Continue reading...
SHARE IT