Transportation: Taxi, Jeepney, V-Hire, Bus, and Rentals in Cebu
If you don't own a private vehicle, there are actually five major alternative ways to get around Cebu: by cab (taxi), by bus, by V-hires, by jeepney and by renting a car.



TAXI



Taxi flagdown rates have been increasing at a steady pace for the past four years. As of the present, the flagdown rate is around 40 pesos with an increment of 3.50 pesos for the succeeding 300-meter distance covered.



As a passenger, you need to be aware that taxi meters should be calibrated by the LTFRB and these calibrated and resealed meters bear a sticker from LTFRB to serve as proof that the taxi can charge the new fare rates.

Watch out for taxi drivers who refuse to give you the exact fare, claiming that they don't have enough change. There are others who will also take the long route just to make you pay more. Then some will simply bully you into giving them tips. Note: Tipping taxi drivers is NOT a common practice in Cebu.



How to handle these situations:

1. Take note of the taxi's plate number and the taxi driver's name (they usually hang their IDs in a conspicuous location). SMS these details to your friends and let them know of your whereabouts (where you hailed the cab and where you will alight).

2. Know where you are going and seek help from information counters. Have a handy map so you will know the routes to take when going to a certain area. Tell the driver you are in a hurry and to take the shortest way possible.

3. If taxi drivers bully you into giving them tips, simply ignore them. There is no point in arguing with them since some of them (not all) may not be have the same educational level as you. If the bullying is getting out of hand, at least you have their details and you can report them to the authorities.

4. Snatchers also strike in taxis. Taxis are not as safe as you think. Usually, these snatchers will open the door to your cab while the cab is stopping and grab your things. So make sure you LOCK the taxi's doors once you get inside the cab.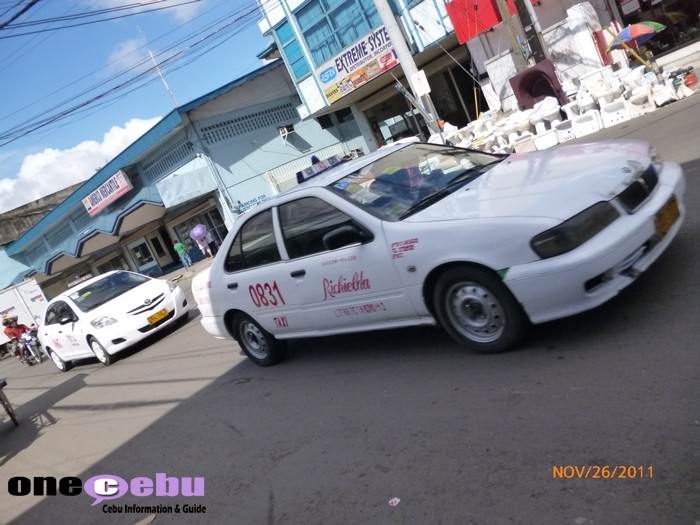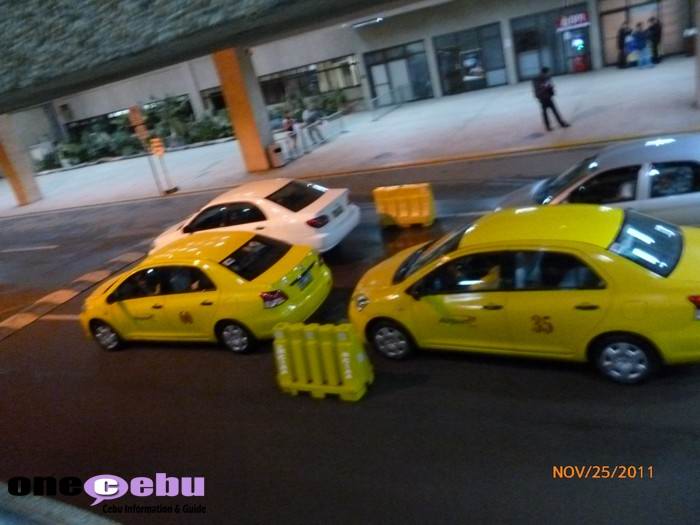 BUS



Buses in Cebu are usually for long distance travels and bus terminals are usually unsafe places especially for tourists. If you take the bus to go to another town within Cebu island, make sure you don't stuff important things in your pockets, you don't text inside the bus and that you don't carry a backpack (cause you won't be able to see who is opening your bag).



Bus fares range from 30 pesos and above, depending upon the distance you will travel. Bus drivers are rowdy in Cebu. A lot of bus accidents have happened in the past so be sure you keep your arms inside the bus and not hanging outside the bus windows, hold on to whatever poles you can hold on to and well… pray.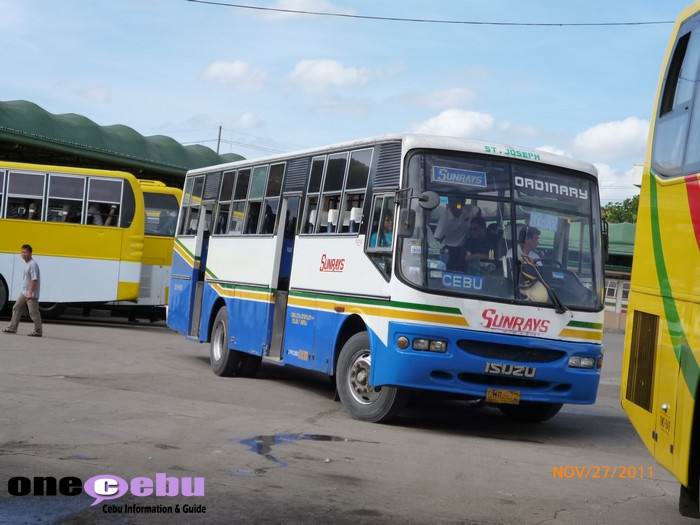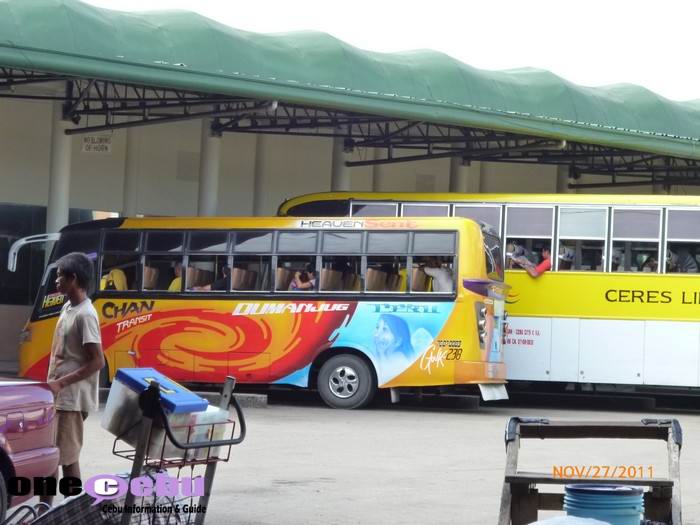 V-HIRE



V-Hires are actually large airconditioned vans made to fit 10-12 passengers and transport them to either long-distance or short-distance destinations. V-Hires are more comfortable and more expensive than buses but they are cheaper and less pleasant than riding a taxi by yourself. They would cost you at least 80 pesos.

As with buses, V-Hire drivers are also… fast. So stay at the back or middle part of the vehicle just to be safer in case of accidents.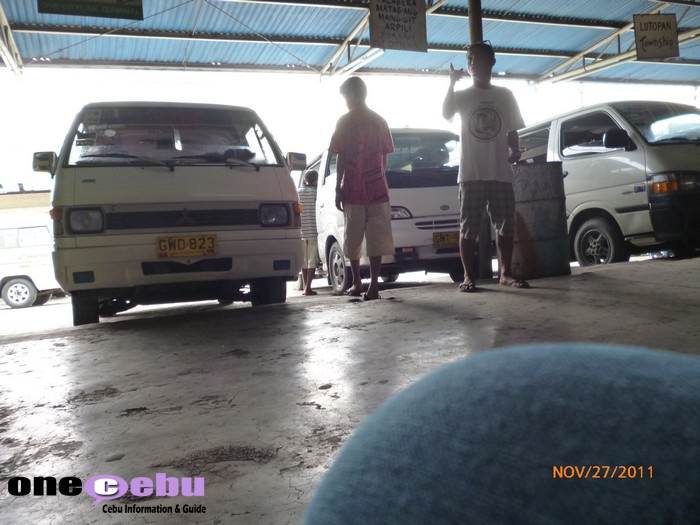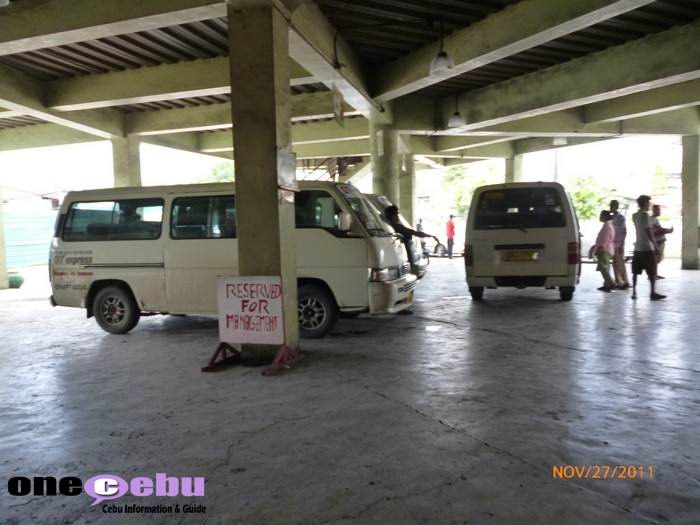 JEEPNEY



Jeepneys are the most common mode of transportation for Cebuanos. It is cheap at roughly 10 pesos per journey. There are designated jeepney stops so make sure you flag down the right jeepney at the right jeepney stop. When riding the jeepney, make sure you don't bring valuables around because it is not safe to flaunt around your stuffs. See related article: Jeepneys are Dangerous.



When you reach your intended destination, you can knock on the jeepney's ceiling or shout "Lugar Lang!" (Stop here!). If you have the exact fare, you can pass it to the driver as you alight. But if you require change, then you better pay while you are meters away from your stop so you won't hold back the rest of the passengers. Also, make sure you count your change before alighting. The colors of the Philippine peso bills can be quite confusing so check each one.



As much as possible don't pay P100, P500 or P1,000 bills when you ride a jeepney. Usually, drivers will not have enough amount to provide for your change. It is always recommended that you bring coins with you when commuting.



If your stop is quite near, you can choose to sit near the entrance of the jeep for your convenience. If it isn't, then you can sit far back.



Again, do not SMS, make phone calls or flaunt your valuables inside the jeepney. Don't take photos using your ultra-expensive DSLR camera or listen to your iPod. Better yet, don't bring valuables. Just bring what is needed for your trip.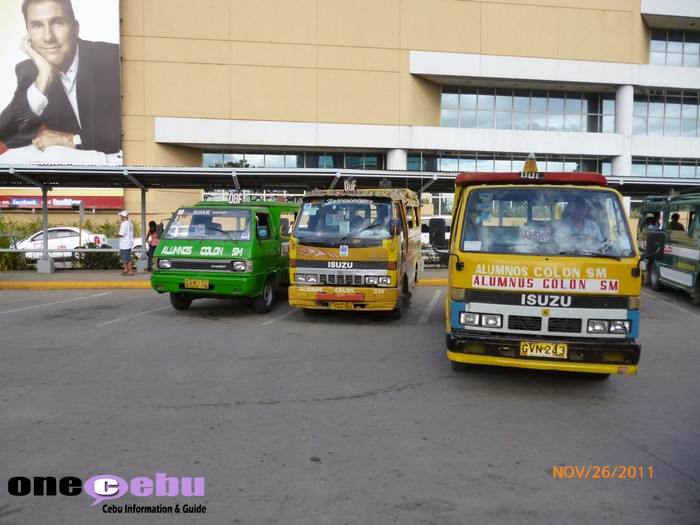 CAR RENTALS



There are many car rental companies in Cebu. You can find a list of these car companies online with their phone numbers, in newspapers (classified ads section) or in the phone books (directories).

You can also check out onecebu.com's information pages or classifieds section to find car rental companies that will suit your budget.



Car rentals would range from 900 pesos per day to 3,000 pesos per day, depending upon the car rental company, the car and the year the car was purchased.