IELTS Review Center: Exams Advantage
Are you looking for a reliable place to review for your seemingly dreaded IELTS (International English Language Test) Exam? Ease that tension as we have a lot of good review centers here in Cebu City. One of the best, if not the best, IELTS review center in town is the Exams Advantage.
How To Get There
You need not go that far as it is very accessible being situated in the 3rd Floor of Manros Plaza in General Maxilom Avenue Cebu City.  It is actually right in front of Foodah and beside Yellowcab. This area is frequently crossed by jeepneys with 04C, 17C, 12L signage.
The need to take the IELTS exam and actually take time and effort to review for it has greatly increased as the years went by. This resulted out of the rising opportunities abroad such as immigration chances, working prospects and even for studying purposes which all require specific grades by sitting an IELTS exam. This serves as proof of efficiency to convey through the English language both oral and written. Hence, taking the IELTS exam is the first step for your endeavors abroad.
Nowadays, there are a number of IELTS review centers all claiming their glory to success. However, I can vouch for the excellence of review methods done by Exams Advantage as I was able to experience it firsthand early this year. And I was able to get my target scores at that.
Fee
Exams Advantage caters to review participants who want to take either Academic or General Training Module at a very reasonable fee of P4,50. That includes a 6 months unlimited review—meaning you can attend any class during that span of time regardless of how many times you sit the actual IELTS exam within that period. For those who were referred by previous participants in the center, they get to have a P200 discount. Fair enough right? Payment can be on a one-time basis or a 50% down payment and the next half within the first week of review.
Mode of Review
Classes are plotted for the whole week. You will get a copy of that schedule. It's up to you to adjust your review time as to when you can sit in for review. There's a period for listening, writing, reading and speaking review. They will provide you with papers and pencils for trial exams (Pencils has to be returned every after every trial exam though). Trail exams are timed by the center personnel to perfectly simulate the actual exam. Really, time consciousness is very important for this exam. The room is also air-conditioned at a lower temperature for you to be able to adjust to the exam's environment which is actually very freezing. It's either in Marriott or Parklane Hotel depending if you're taking under British Council or IDP.  Adaptation is really key to success.
You have score cards where you can plot your scores every after trial exam. Through this, you will be able to determine the trend of your scores and know where to focus more. Your mentors will also be assessing you during every after trial speaking and writing exams. Fear not as they are highly approachable. They will guide you all throughout til you are ready. Also, Exams Advantage assists anyone in their application for the exam without a processing fee. Just pay the IELTS exam fee which is around P8,000+ nowadays and you are set to go. Make sure you do these weeks ahead before your planned test date to secure a slot. You can call them at (032) 253-8760.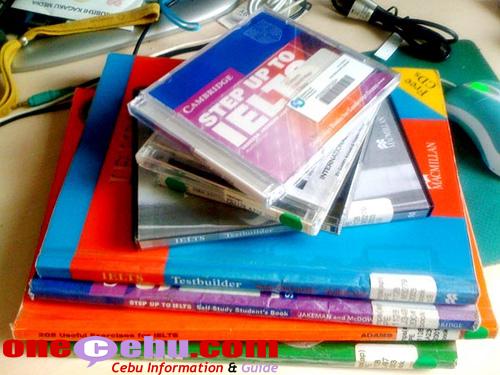 Words To Ponder
For some words of wisdom, taking the IELTS exam is more like a summary of all the English skills you've learned during your school years. If you had a good basic understanding on these concepts, then there's no way you won't get your target scores. Review Centers will just help you freshen up those skills and not actually build those skills for you.
Photo courtesy of
princesscccc
.