The 51st International Eucharistic Congress: Traffic Guide
In The 51st International Eucharistic Congress: The Basics, we covered some of the most basic details of the 51st International Eucharistic Congress which will be held at Seminario Mayor de San Carlos, Juan Luna Avenue, Mabolo, 6000, Cebu City, Philippines. The event will run from January 24-31, 2016.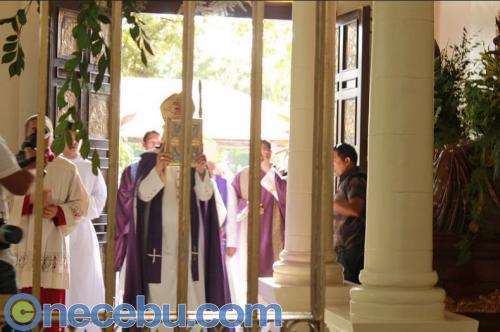 Traffic congestion is usually one of the major concerns in cases when international events are held within Cebu City, Some roads may be closed and some rerouting plans are expected to take place – all these occurring only shortly after the Sinulog road closures and rerouting may confuse a lot of Cebuano motorists and commuters.
Cebuanos are requested to make some adjustments and a bit of sacrifice to minimize personal inconveniences from January 24-31, 2016.
Route Guide
To request for clearer copies of the guide, you may drop them a message at http://iec2016.ph/contact-us/. For traffic route advisories, you may visit their website at 
iec2016.ph
.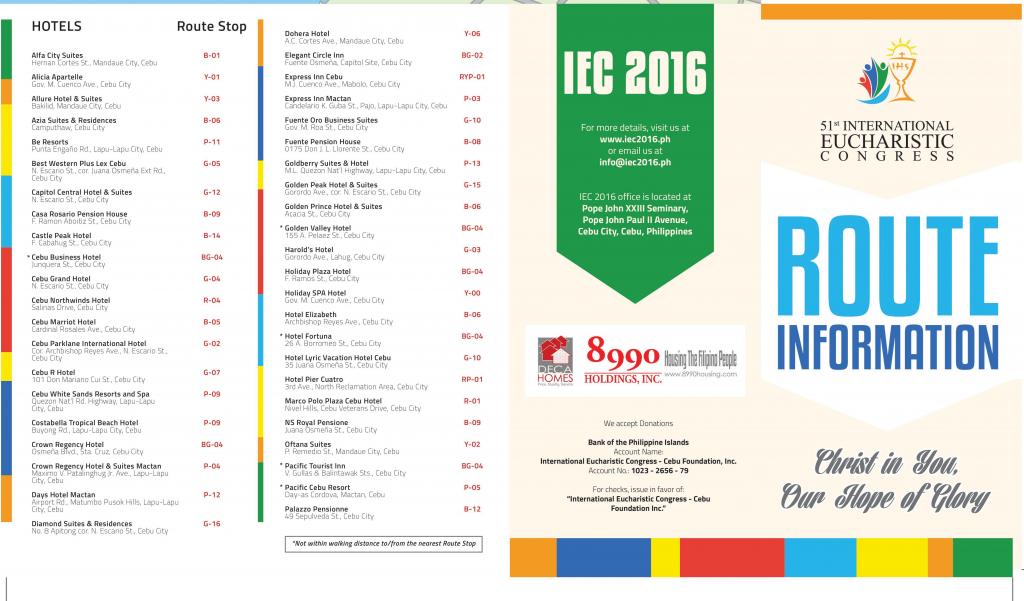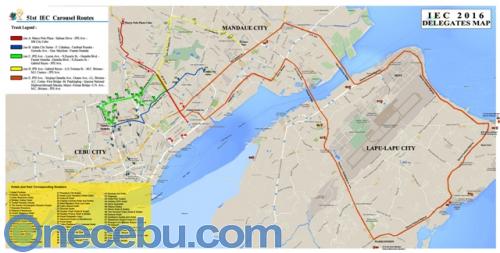 Events
You may refer to their website at iec2016.ph for the most up-to-date event listings.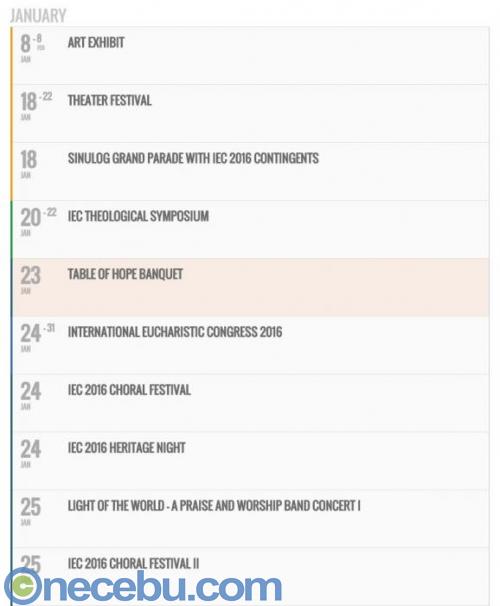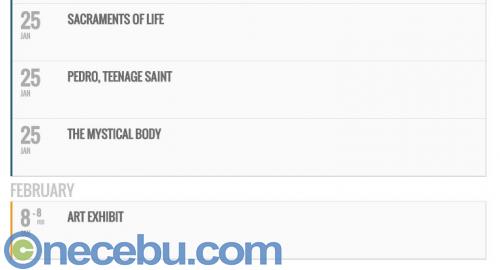 All information is derived from their official
website
.