Combining Sport and Travel to the best degree
An organised sports tour can be a highlight for any tourist but don't forget to see the world's best landmarks.
Playing Sport Overseas
If you're a keen amateur sportsman then it can be a true test of your ability to go on tour and put your talents up against your counterparts from overseas. Whether you're into rugby, football, cricket, or any other team sport, it's worth seeking out a trip for your club.
The level of sport can vary tremendously all across the world so from a purely sporting point of view, it's great to test your ability against players from overseas but there are other benefits too. On a sports tour, you can look forward to a great social life for the period of the trip and you can guarantee making some new friends along the way.
Watching Sport Abroad
Whether you're a keen sporting enthusiast or just somebody who is passionate about their favourite game, there is a great thrill in watching an event while on a professionally organised tour. Over the next two years there are some intriguing competitions in prospect including the 2013 British and Irish Lions rugby visit to Australia, while cricket sees back to back Ashes series in England and Australia.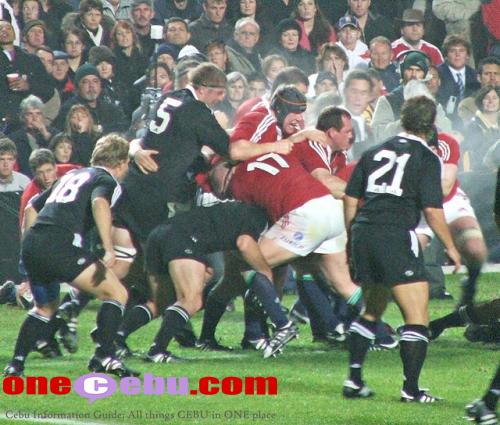 You can of course organise your own trip but if you take a package tour then you can guarantee seats for as many games as you want to witness. The best tours also employ notable former players as your guides so you can get a real insight into the participants' way of thinking.
Once again, you can expect some great social events along with some top local sightseeing and that's why many travellers view a sporting tour as their true trip of a lifetime.
Seeing the sights
If you are lucky enough to be able to travel on a tour of this kind then sport is obviously going to be the main focus for everyone in the party. The trip pivots around sporting events but there is plenty of time to see some of the world's best tourist sites too.
Take those rugby and cricket tours to Australia as an example. Naturally you'll want to see the Lions in action or the English cricket team battling for the Ashes but suddenly you have a glorious opportunity to see some of the greatest tourist destinations in the world.
Both events take in Sydney where you can see the distinctive Opera House and Harbour Bridge while other cities such as Melbourne, Brisbane and Perth have their own unique attractions.
Australia is a good example of a sports tour that has added tourist benefits but the same principle applies no matter where you are in the world.
If you're taking part in a cricket or rugby tour, either as a player or a spectator then naturally sport is going to be your main focus. It will be a truly memorable adventure from this perspective but remember to take the opportunity to experience all that the individual country has to offer.
Photo courtesy of
Catching Magic
.