David Archuleta in Concert Today - Do You Remember Him?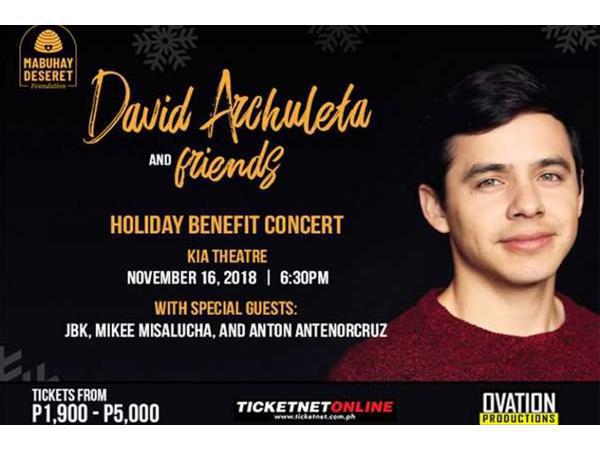 David James Archuleta will be performing a holiday benefit concert titled "David Archuleta and Friends" with Mikee Misalucha, Anton Antenorcruz, and trio JBK on Kia Theater (New Frontier Theater) today, November 16, 2018.
The concert is hosted by Mabuhay Deseret Foundation, Charity Vision, and Ovation Productions.
Ticket Prices
The ticket prices range from P1,900- P5,000.
Price Level 1 SVIP: P5,300
Price Level 2 VIP: P4,770
Price Level 3 Orchestra A: P4,134
Price Level 4 Orchestra B: P3,740
Price Level 5 Lodge:P3,074
Price Level 6 Balcony: P2,014
Tickets were sold via Ticketnet or Ticketnet outlets.
Source: RealIdolFans
Who is David Archuleta?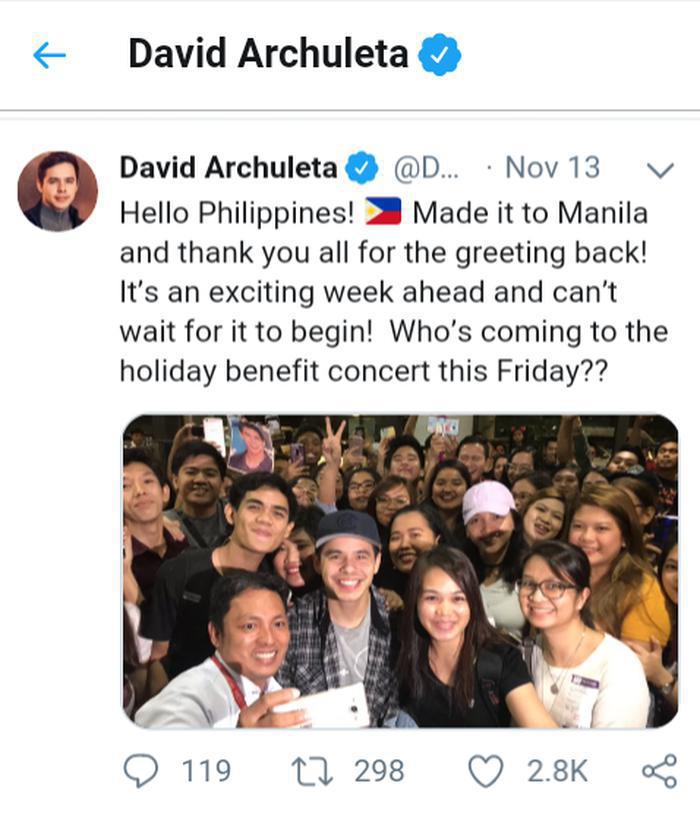 Check out this video. Remember him now?
If you don't know him much, here's a bit of information about him.
David Archuleta is an american singer, songwriter and actor. He was born in December 28, 1990 (now 27 years old) in Miami Florida, United States. He was 10 years old when he won in Utah Talent Competition-Children's Division. He also became a Junior Vocal Champion on Star Search 2 at the age of 12 and a second placer on Idol's in the 7th season.
He graduated in Barbizon Modeling and Acting School in Salt Lake City. He is a member of the Church of Jesus Christ Latter-day Saints and served as a full-time missionary for 2 years in Santiago, Chile.
He had 6 studio albums, 6 extended plays, 1 compilation, 23 singles and 15 music videos. His album "Forevermore" in 2012 received a Gold Record Award.
He posted this picture and video on his twitter account on November 13 and it has thousand views!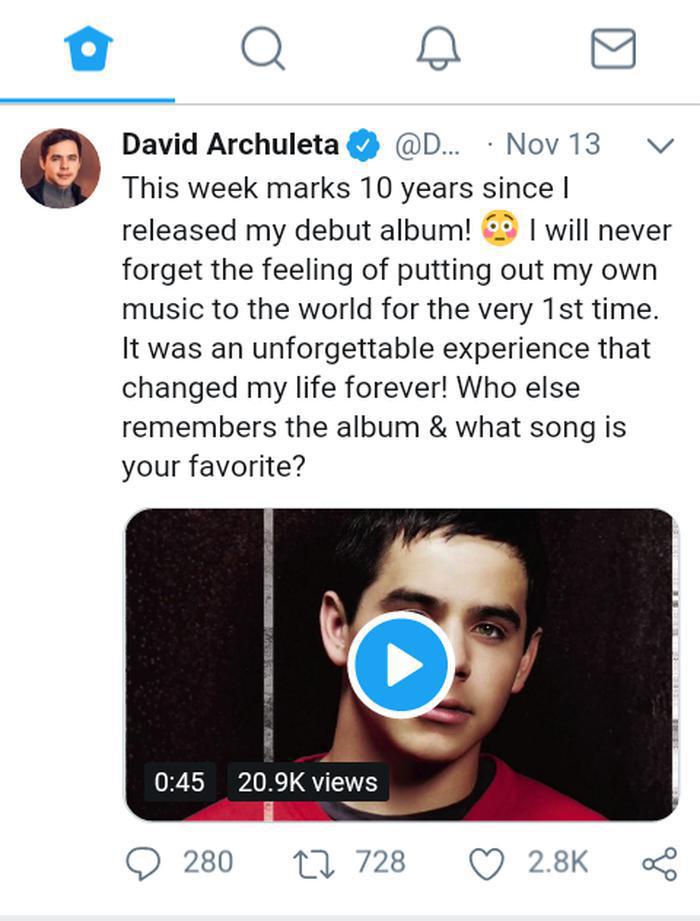 This is his second time to visit the country. His first came here with David Cook a few years ago.
Mabuhay Deseret Foundation will be celebrating their anniversary, in cooperation with Charity Vision and Ovation Productions. Mabuhay has been giving free surgeries for those who have cleft lip and palate, cataract and others with the help of local doctors.
Tourist Attractions South of Cebu: Dalaguete, the Summer Capital of Cebu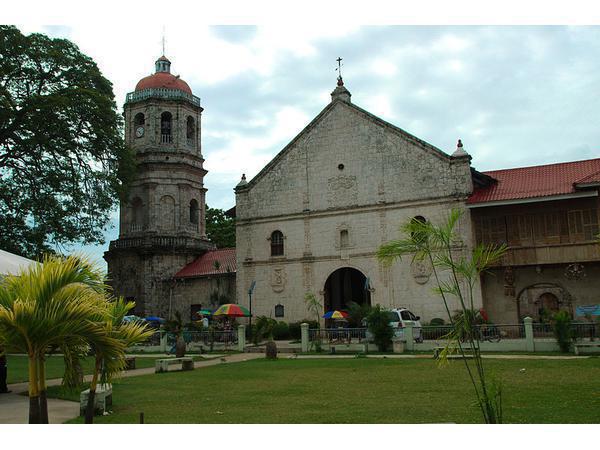 Source: Wikipedia
Dalaguete, a 1st class municipality in the province of Cebu, is referred to as the "vegetable basket" and the "summer capital of Cebu".
Continue reading...
Remember the Past: What Was the Philippines Like in 1956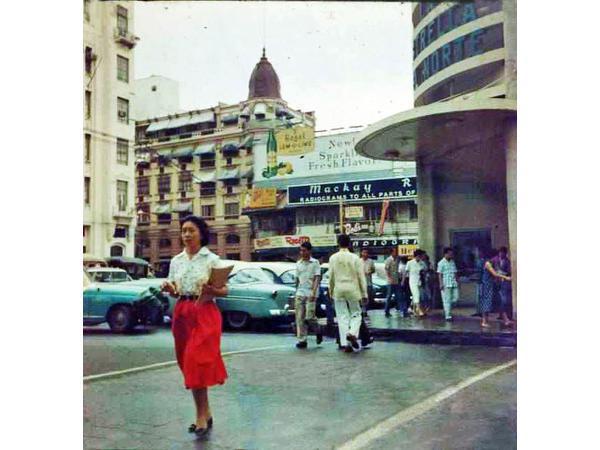 credit: http://www.lougopal.com
As we remember the dead this Undas (All Saints's Day and All Souls' Day), let us look back at what life was like in the 1950s, when some of our loved ones were still alive.
Continue reading...
Tourist Attractions South of Cebu: Historic Boljoon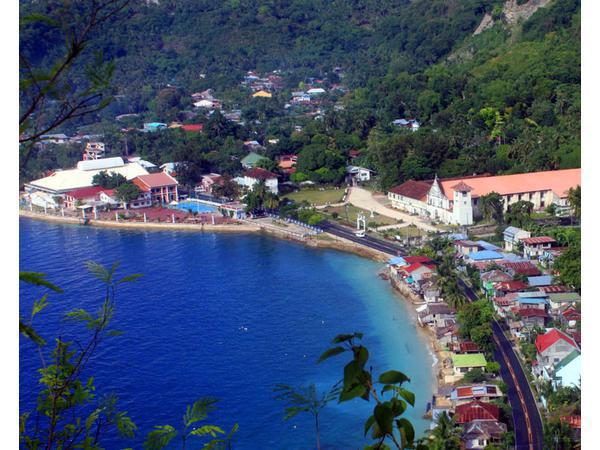 Source: http://boljoon.myguide.ph/, view from the Ili Rock
Boljoon is a historic town in the Province of Cebu. It was founded in 1660 and consists of 11 barangays. It is a 5th municipal income class and a part of the 2nd district.
Continue reading...
Tourist Attractions South of Cebu: To Alcoy We Go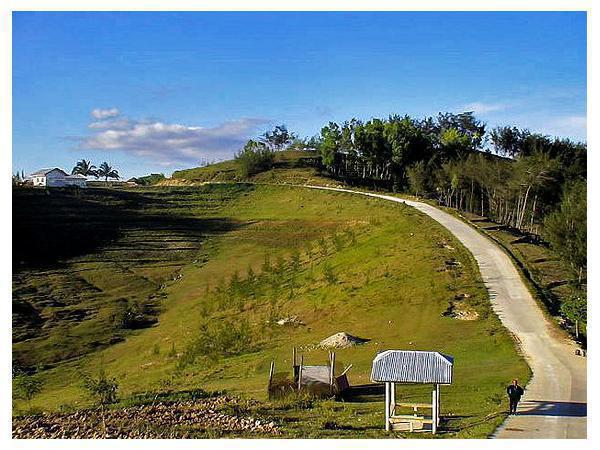 Source: Wikipedia
Alcoy has numerous beautiful beach resorts that won't break the bank. Not to be mistaken with Alcoy, Spain, Alcoy, Cebu is a 5th class municipality with a population of 16,979 people.
Continue reading...
Unveiling the New Boracay Island this 2018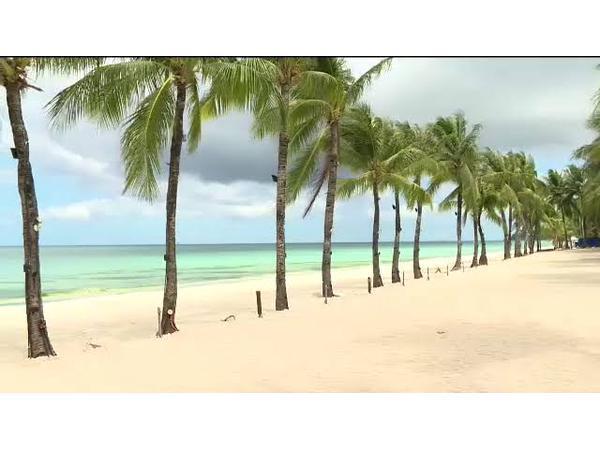 Source: Philstar.com
Boracay Island is one of the most visited beaches in the Philippines. For decades, Boracay has made its gloriousness known worldwide, even being competitive enough to compete with other countries' beaches.
Continue reading...
SHARE IT