Chillage: Urban Living
The latest hot spot in Cebu caught my attention on Instagram. Somebody sure conceptualized the hell out of this place! It's called "
Chillage: Urban Living
". This boutique/café is hipster haven for [
Cebuano
] pop-culture.
The place is unique in that every inch has been carefully laid out with design & décor.
Each square foot is a fun backdrop for a photo-op
! Thinking of updating your profile/cover photo? Then grab a camera, bring your friends, and hang out at
Chillage
.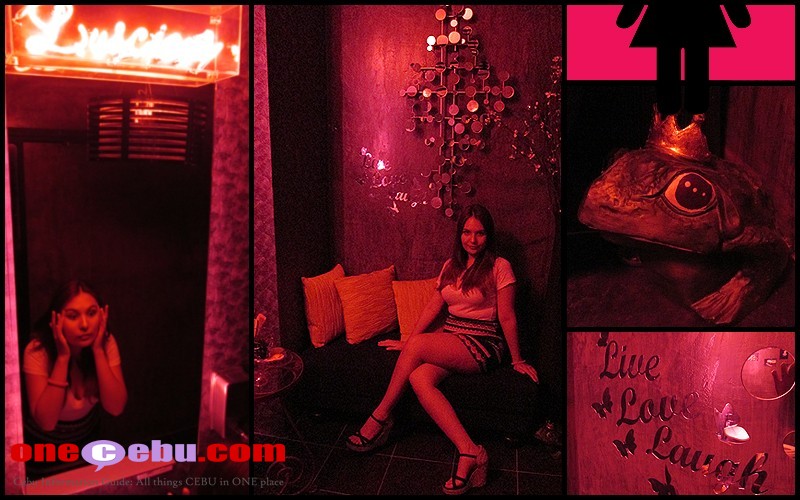 If you get hungry after all that picture taking, snack on their selection of sandwiches and light pasta. Ask for the
Taparoni
. I also tried the
Croque Monsieur
(only because it looked so good in the Meryl Streep movie "It's Complicated). It was okay
merienda
food; nothing great. The
Mermaid Pasta
was actually pretty good, too. The pasta can pass for dinner. They're very light but still satisfying. Looking for a new place to work/study/unwind? Lounge around their café. They serve familiar favorites with their own "urban" twist, like the intriguing Guava Cheesecake. Remember that Chillage is no gastropub. They do okay in the food department. I'd give a passing score of 80%. I mean, you won't be blown away but at least you won't starve.
I really enjoyed browsing through the boutique. It's very well lit and all the products are displayed in a very attractive and almost screaming-for-you-to-buy-them way…
Compulsive buyers be warned
! There's a mishmash of interesting finds like clothes, shoes, hairpieces and accessories, swimwear, skincare products, and things for the home like the Loud Basstard – hope I spelled that right. It's a clever thing. It is a wireless device that amplifies the sound of your mobile phone's speaker without the use of batteries or electricity. There's so much more to discover at the store.
When you find yourself at
Chillage
make sure to try out the "
Funroom
." It's a tiny section where adults can feel like kids again. There's a swing, some blocks & board games to play with, and a whole lot more!
Bring the gang and visit
Chillage: Urban Living
at the ground floor of the Adnama Building (beside Cebu Doctors' University), North Reclamation Area, Mandaue, Cebu City.