Food Review: Dong Juan
Cebuanos are innately food lovers. This explains why the many restaurants that Cebuanos themselves made. Many Cebu-based and family-owned restaurants have even successfully reached out to other places like in Dumaguete, Davao, and Cagayan de Oro.



Dong Juan is once a small family-owned restaurant in Guadalupe that has now branched out and is sprawled all over the city. They already have branches in Mango Avenue, Crossroads, Persimmon, Banilad, and J Centre Mall. And, all these branches are always packed with customers.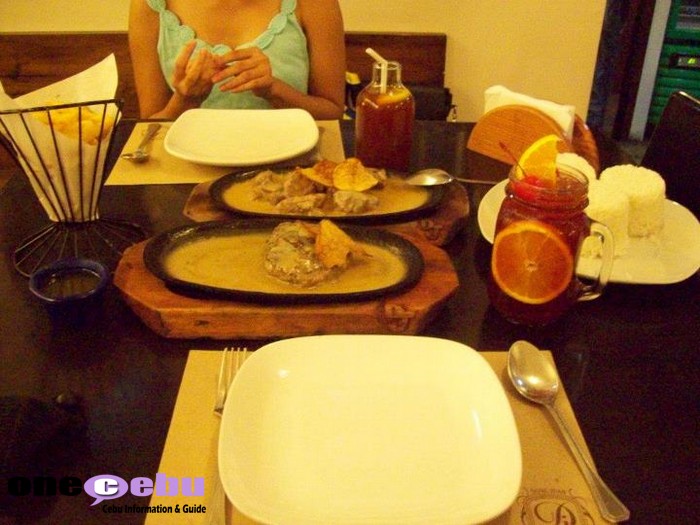 If you're from the downtown area, the Mango Avenue branch is accessible to you. You can ride 04C or 17C jeepneys to get to the Dong Juan branch in One Mango. If you're from the labangon area, you can always get climb a 12L jeep to Mango Avenue.

For those who are from northern Cebu, the J Centre or Banilad branch is where you should go. You can just ride jeepneys that pass AS Fortuna. You can ride 13I, 22H, 22K, or 22I. Since I live in Subandaku, Mandaue City, I find the Persimmon branch convenient for me. I can ride 21D or 20B to get to Persimmon.



What I like and what keep me coming back to Dong Juan is the food. They have really good food for an affordable price. My favorite Dong Juan dish would be their burger steak. For only P99, you can already get two big pieces of burger steak filled with yummy gravy.



Dong Juan is also famous for their burgers. I like their Dong Juan Mushroom Cheeseburger. It was good and you could really taste the fresh ingredients. You could also see that most people who visit Dong Juan would order their burgers. Aside from that, Dong Juan also offers different pastas, sizzlers, pizzas,  fritters, and even desserts. You can really choose from a wide variety of dishes on their menu.



The service, especially in the Persimmon branch is great. Their servers are courteous and nice. They are also helpful and they never fail to assist us in the fastest way possible. Their food is really good and affordable. It's like you really are getting the value out of your money. Their interiors and food presentation is also superb. I really like their interesting iced tea and beverage bottles.



One thing that bothers me is their small space. We've experienced some waiting time before we even got our own table. It was okay, though. I just think it would be better if they had some sort of bench for people to sit on while waiting. They also don't have a toilet inside their restaurant. You have to go out to Persimmon's common restroom to relieve yourself.



I would give Dong Juan 5 stars both for the quality service and the good food at an affordable price. Their place is also clean and has interesting decors. However, since the place is just small, I'd give them 4 stars for that.