Review: Cupcaken
I don't remember when or where or how the cupcake rage began in Cebu. But I do remember rows of cupcakes replacing the otherwise gigantic birthday cakes, wedding cakes, etc. It is probably because cupcakes are easier to finish, easier to dispose of and easier to make.



Cupcaken is one of those numerous cupcake stores in Cebu. Earlier last week, I tried a few of their fares.



Location

Rating: 3/5

Cupcaken is located at R. Duterte Street, Banawa, Cebu City. It is just a few meters away from the new Gaisano Capital Banawa. If you are taking a jeepney from Capitol or Osmena Boulevard, you will find it on the right side of the road. Alight a few minutes after passing by Paseo Arcenas. If you are arriving from Labangon, it is on the left side of the road, right beside Nuat Thai.



The bad side? There are only 5 parking slots available within that same building.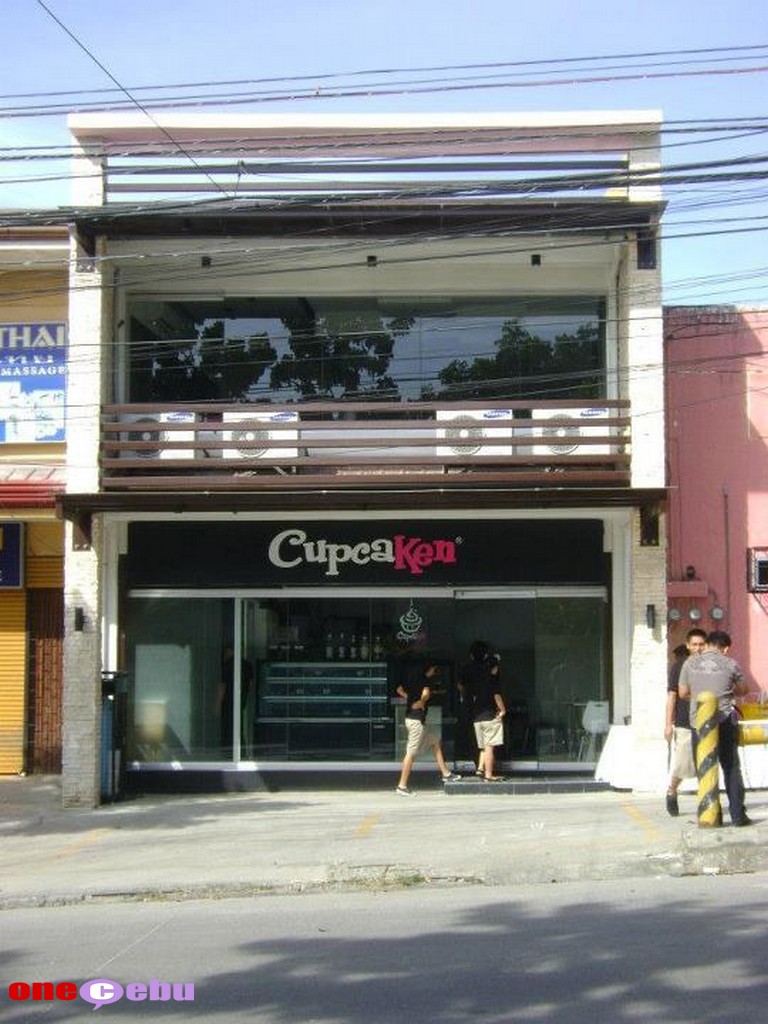 Opening Hours

Rating: 4/5

Cupcaken only opens from Monday to Saturdays, 2:00 P.M. until 12:00 AM – which is great, especially since no one really wakes up so early to buy cupcakes anyway. Yes, they are closed on Sundays, unfortunately.



Flavors and Review

Unfortunately, I did not linger on the shop too long to actually take photos of all their cupcake flavours. In fact, I credit some of the photos here to Cupcaken's Facebook page. However, here are the flavors that I ordered and my verdict:



1.       ChocNut– Nutty, definitely and chocolatey. It was too sweet for my taste and had too much nuts – needless to say, I didn't quite like the sprinkled nuts on top of the cupcake. So, most definitely will not buy this one again.



2.       Banana Walnut – If you love overly sweet banana, you will love this. It wasn't the taste I was expecting. It was yummy, but not something I would crave for or would want to buy again.



3.       Lemon Merengue – This is one of the flavors that I liked. It wasn't too sweet and I loved the sweet lemon scent and the perfectly balanced flavor.



4.      Black Forest – Sweet, yes, but definitely worth a try. I would recommend this along with Red Velvet for first time customers. You won't be disappointed.



5.       Red Velvet– This is their must-try. Seriously. It is very delicious. It isn't that sweet either. Rich flavor and yes, it's velvety in your mouth.



6.       Vanilla Birthday – So-so. After tasting Red Velvet and Black Forest, I wasn't too impressed.



Cupcaken cupcakes are rich and decadent. Not like those hollow, cheap cupcakes sold in grocery stores or bakeries. I would say, it is worth a try. Visit there with friends so you can each try different flavors and have a taste test.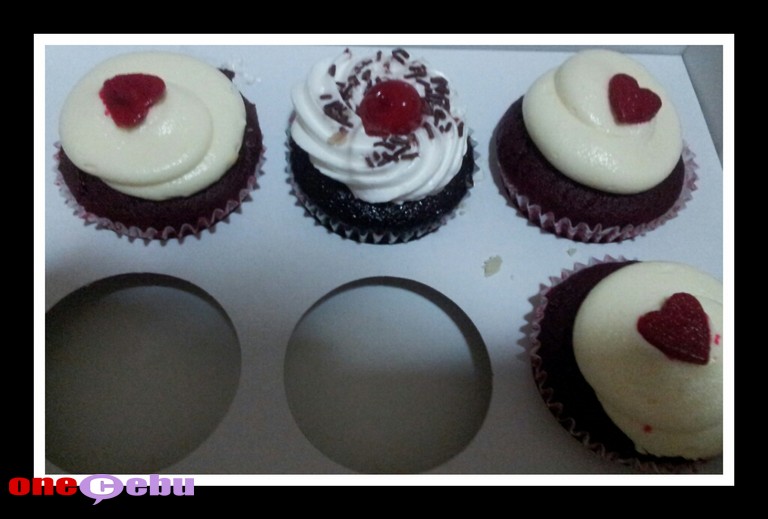 Prices

Prices per box as of the time of publication of this article are as follows:



Box of 1 cupcake:                                                         P55.00

Box of 4 cupcakes (mixed or same flavors):          P220.00

Box of 6 cupcakes (mixed or same flavors):          P315.00

Box of 12 cupcakes (mixed or same flavors):       P620.00



You can call Cupcaken for reservations or bulk orders at +63 32 5163694.

[bg|cupcaken]