Crunchy, tasty and sinfully addicting. That is the chicharon in Cebu. For those of you who do not eat pork, you better stay away from chicharon is as this dish is made of pork skin and deep fried in lard. Chicharon is not meant to be eaten regularly, unless of course you want to shorten your lifespan. It is high in cholesterol and not exactly the best for people over 40 years old.
It is often packed in thick plastic packaging and sold in 500 grams or 1,000 grams. There are a few standout chicharon brands in Cebu (for me), though: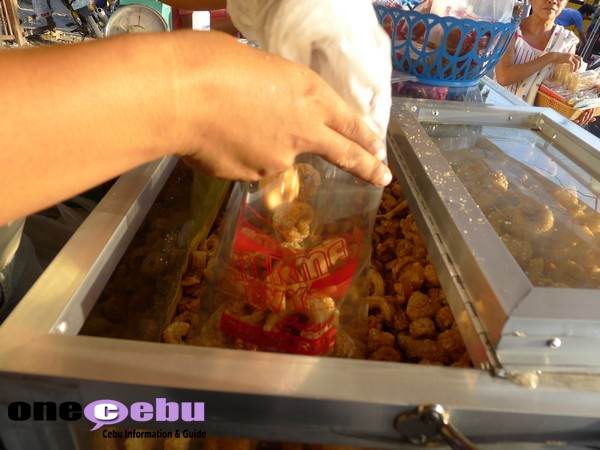 Number 4: Chilen's Chicharon - Chilen's chicharon is crunchy, tasty and is packed in great colourful packaging. It can be bought in major supermarkets.



Number 3: Chicharitos I am pretty sure Cebuanos have heard of Chicharitos. It is available in major supermarkets and convenience stores. Chicharitos offers a variety of flavours as well. They have a mini-cart in SM City Cebu.



Number 2: Carcar Chicharon Yummy carcar chicharon! I go to great lengths to have it. Yes, we go to 2 hour trips just to get our yearly dose of crunchy, not-so-oily Carcar chicharon.



Number 1: Lilo-an Chicharon Well, it's not exactly a brand, but it is known as "Lilo-an's Chicharon" somehow. It is crunchy and it is definitely the best tasting chicharon ever. It is sold in P50 and P100 packagings.