Online Utilities Payment: Paying Your VECO Bills Online
Online Utilities Payment: Paying Your VECO Bills Online
Visayan Electric Company (VECO) has been accepting online electric bills payment since 2007. The Internet banking and Automated Teller Machine (ATM) payment modes have made things a lot more convenient for VECO customers.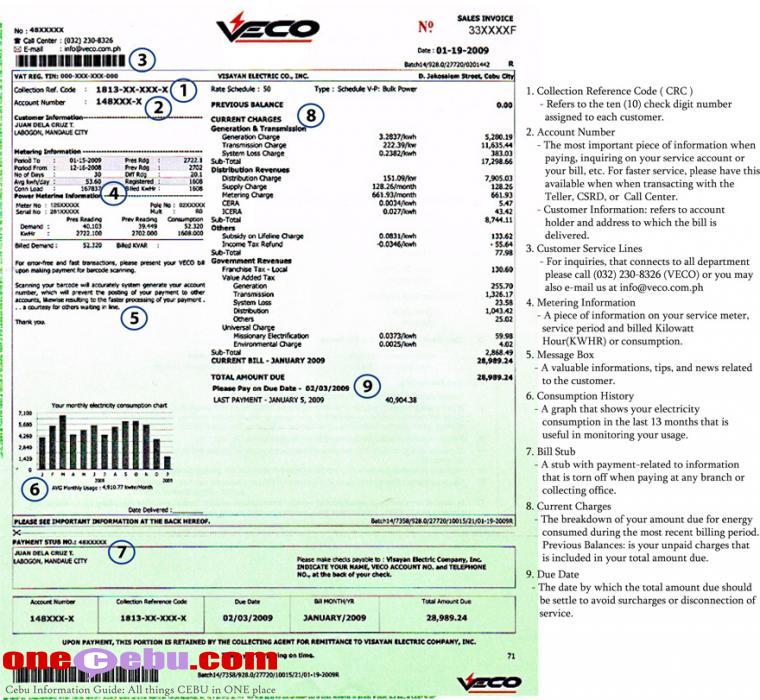 (Photo courtesy of veco.com.ph)
For this, VECO has formed partnerships with Unionbank and Bancnet Philippines.
For you to be able to pay your VECO bills online, you need an account that is enrolled in Internet banking with any of the following banks:
A. Unionbank

B. Bancnet Network:

1. Allied Bank

2. Allied Savings Bank

3. Asia United Bank

4. Bank of Commerce

5. Chinabank

6. Chinatrust

7. Citibank

8. Citystate Savings Bank

9. Eastwest Bank

10. Equicom

11. Exportbank

12. Greenbank

13. HSBC

14. Malayan Bank

15. Maybank

16. Metrobank

17. PBCom

18. Philippine Business Bank

19. Philippine National Bank

20. Philtrust Bank

21. Postal Bank

22. PSBank

23. QCRB

24. RCBC

25. RCBC Savings Bank

26. Robinsons Bank

27. Security Bank

28. Standard Chartered

29. Sterling Bank of Asia

30. Tongyang Savings Bank

31. Veterans Bank

32. Wealth Bank
STEP 1:

Log in to your account in the Unionbank website (www.unionbankph.com) or the Bancnet website (www.bancnetonline.com).
STEP 2:

Go to "Bills Payment / Pay Bills" tab.
STEP 3:

Scroll through the available billers and add VECO. This is usually under Utilities.
STEP 4:

Choose the account number (if you have multiple bank account numbers) which you want to use to pay your VECO bills.
STEP 5:

Add in your Collection Reference Code. This is the "Collection Ref Code" that is located at the upper left hand corner of your VECO bill. (Note: NOT the account number). Make sure you verify the code a couple of times.
STEP 6:

Add in the payment amount.
STEP 7:

After keying in all the important details, you can choose to PAY NOW (meaning, you pay immediately) or you can schedule a payment date.
You will receive an online receipt after your payment.
Important Note! Make sure you SAVE this online receipt or print it for reference purposes. Just in case there might be some issues with your online payment.
Or visit their main payment location at SM City Cebu.




View Larger Map