How to Survive Typhoons in the Philippines - Before, During and After the Typhoon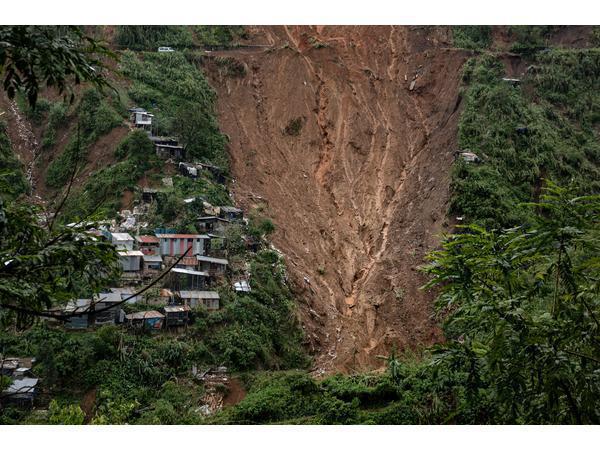 Source: Jes Aznar, New York Times
In the Cordillera Administrative Region (CAR), north of the Philippines, families line up to identify the dead. Bodies have been found, washed up in a massive landslide as Super Typhoon Mangkhut (Bagyong Ompong) hit the archipelago -- hard.
With buildings destroyed, landscape altered and lives lost, typhoons and super typhoons are a sad, accepted reality among Filipinos.
Death Toll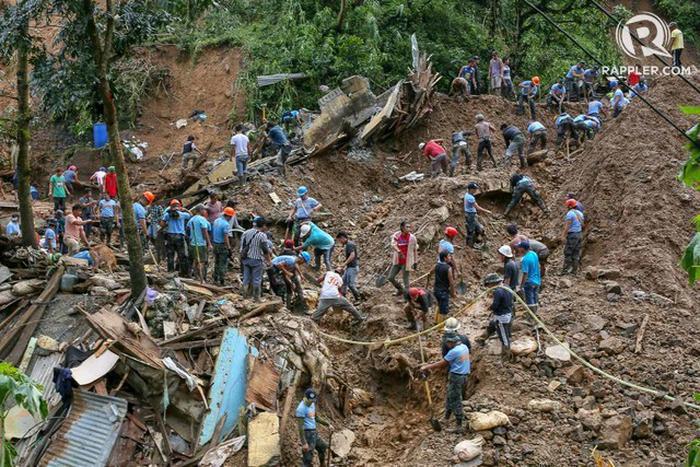 Source: Jire Carreon/Rappler
As of the time of writing, over 40 bodies have been found buried under mud and rocks, in the gold miner's bunkhouse in Itogon, CAR. All over the archipelago, the typhoon has brought a total death toll of 66 to date.
Severe Agricultural Losses
Source: Alecs Ongcal/Rappler
According to Rappler, the agricultural losses brought about by Ompong is about P14.3 billion and the Ilocos Region, Cagayan Valley, Central Luzon, Calabarzon, and CAR have been hit the most.
What to Do Before the Typhoon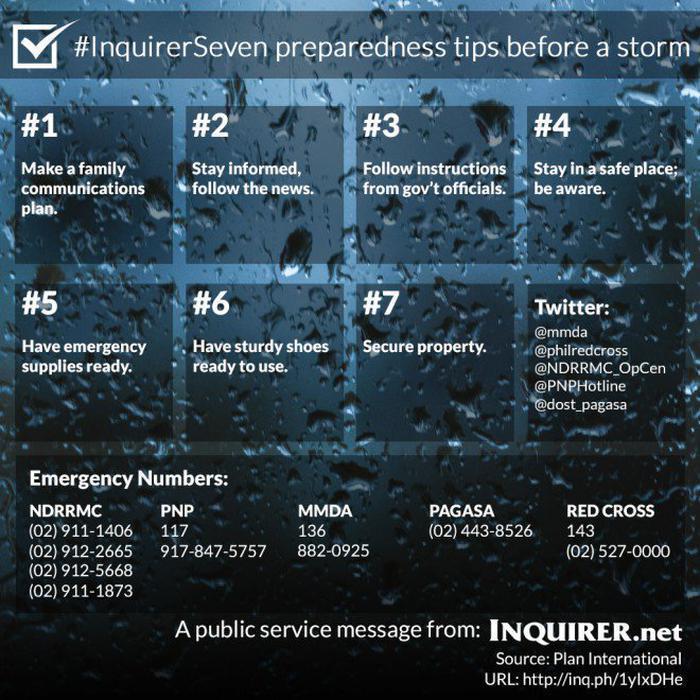 Source: newsinfo.inquirer.net
Inquirer made a very easy to understand chart that would be useful for all of us.
Communicate with your family members. Know where they are, what they are doing, where they will be going in the next few days.
Always be updated. Listen to the news, listen to radio announcements.
Follow the instructions. If you ordered to evacuate your location, evacuate immediately in an orderly manner. Follow your local officials' orders – where you will find shelter, what to bring, etc.
Stay somewhere safe. If you are not required to evacuate, make sure that your home is sturdy enough to withstand the winds and your house is not located in a landslide-prone area.
Prepare your emergency supplies. This includes potable water, spare batteries, non perishable food, drinking water, emergency kits, medicines, power banks, pet food (if you have pets) and other back up supplies.         
Secure your important documents in a waterproof container.
Make sure your house is secure. Repair roof leaks, cover windows.
What to Do During the Typhoon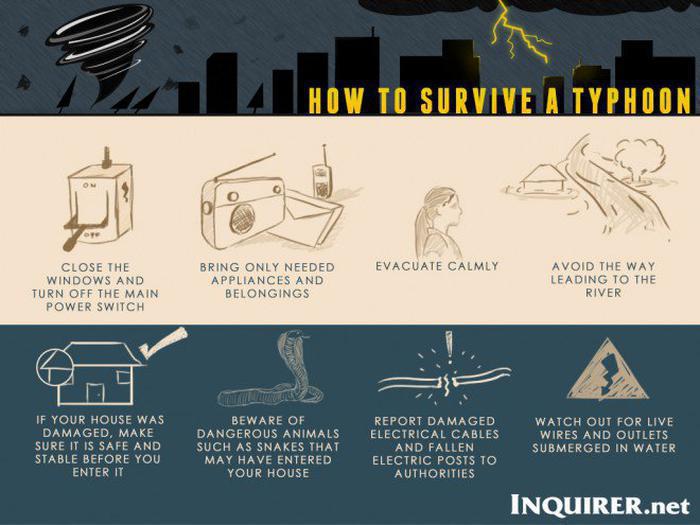 Source: newsinfo.inquirer.net
During the storm, your personal safety comes before anything else.
Stay in a safe place not prone to landslides, and with walls and roof strong enough to withstand a typhoon. Do not go outside.
Secure your pets, if they sleep outdoors. Keep them inside the house.
Close all your windows.
Turn off your main power switch.
If you are using candles, make sure that they are placed inside large tin cans and put them out before you go to sleep.
What to Do After the Storm
After the typhoon passes, remain vigilant. Listen to the radio for more information and instructions.
If your area is flooded, do not wade through floodwaters to avoid electrocution, and to avoid diseases like leptospirosis.
Report to the authorities if you find live wires or outlets immersed in water.
Check your homes for any damage, and have them repaired as soon as possible.
Take care, Philippines. Especially now that typhoon season is here.
OneCebu.com - Emergency Communication Services
In emergency situations, if you are looking for someone, and would like to notify the public that you are, OneCebu.com opens its virtual doors for you. You may send us a message on our Facebook page, Facebook.com/OneCebuPH/ or Twitter, Twitter.com/OneCebuPH or even via the comment section below. And we will help post your announcement for you.
Tips for Tourists Series: Areas in Cebu That You Better Avoid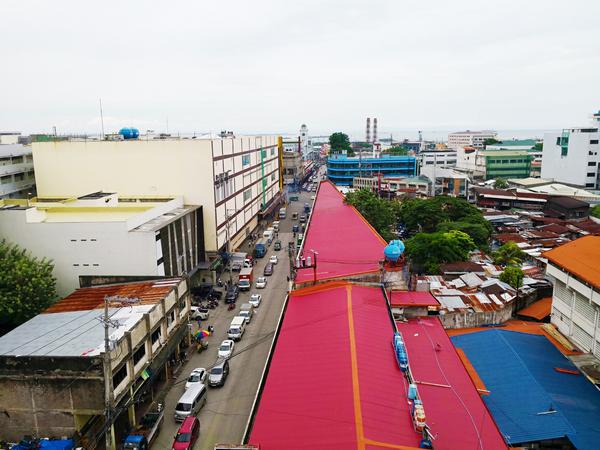 Source: OneCebu.com
The influx of tourists has also brought in an unwanted band of pests – thieves, snatchers, pickpockets and robbers.
Continue reading...
Tips for Tourists Series: Which Hotel Should You Stay In?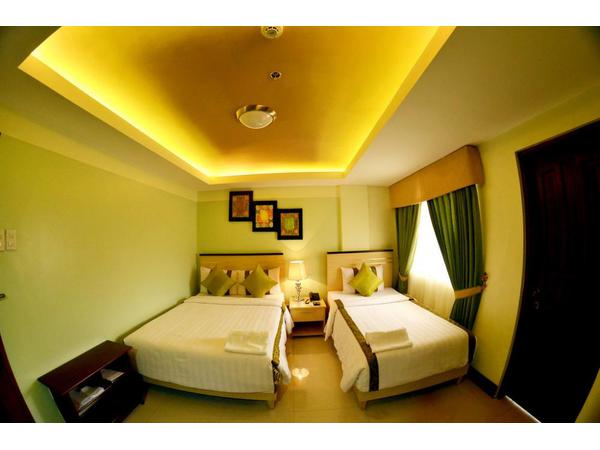 Source: Glojam
In this article, we (the locals) will highlight some of the things you (a foreigner) may need to know before you make your hotel reservation.
Continue reading...
SHARE IT