Tips for Tourists Series: Areas in Cebu That You Better Avoid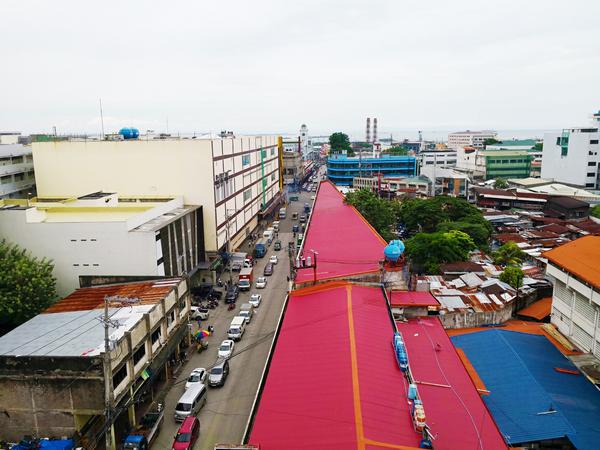 Source: OneCebu.com
The influx of tourists has also brought in an unwanted band of pests – thieves, snatchers, pickpockets and robbers.
These thieves have no qualms taking your belongings and some of them will not hesitate to take your life.
Thieves, Snatchers, Cons, Pickpockets and Etc.
Profiling these thieves is rather difficult. Some of them work alone, some work in groups. Some are female, some are males. Snatchers and point-blank robbers are often males, while there are quite a few pickpockets and mall thieves who are females. Some are old, some are young, but always take note of their eyes – those roving, observant eyes. Sadly, some of these thieves are very young – yes, children – who will snatch the jewelry off your neck or your ears in a split second.
Source: WatchMe Trends
High-Alert Areas
If you're touring Cebu, it would be better if you know how to protect yourself into strangers. Also, you must be vigilant at all times, especially in particular areas.
Did you know that among the most dangerous streets in Cebu are Colon, Carbon and Pasil?
1. Colonis a very busy street. The daily traffic of people makes it an ideal spot for pickpockets and snatchers. Never ever wear jewellery to Colon Street, do not bring gadgets or expensive watches. Don't wear a backpack too. If you do, keep it in front of you.
There used to be a time when snatchers would bring knives to slash bags. So do be careful.
Always be alert and never let your guard down, even if you're inside Sto. Niño Church/other religious establishments within the area or inside malls in Colon.
2. Pasilis notorious for its drug dealers, pushers and users. So do not ever walk around Pasil at night – even if you're with a group. One of our writers was robbed inside a jeepney near Pasil. The robber had with him a knife and demanded that all jewelleries be handed over. Scared, all the passengers complied.
3. Carbon is open 24 hours per day, and you can go to the market to shop fresh goods, even at 1am. Carbon, although famous for its fresh meats and vegetables, is also notorious for other things. At dawn, Carbon is pretty dark. And there are dangers lurking around every corner – going to or out of Carbon can be very scary especially for non-locals.
Source: ABS-CBN News
Essential Tips for Tourists
Here are some things to remember:
Leave your gadgets at home if you're planning to walk around the streets.
Never trust anyone, they might fool you with their words. Just ignore them and walk away.
Be sure to have your bag in front of you. They might open or cut your bags without you knowing
Do not travel alone if you're not familiar with the area.
Be attentive. If you think someone is following you call the police.
Actually, any place can be dangerous, that's why you must always be vigilant. 
Police Hotlines
In case of emergency, these are the contact numbers of Police Stations, Mobile Patrol Groups, Traffic Patrol Groups and Tourist Police Units in Cebu.
Police Stations
Parian Police Station (Station 1), P/Snr. Insp. Dexter Balansag Basirgo. Tel No. 2558404 / 2565698
Fuente Police Station (Station 2), P/Chief Insp. Maria Theresa Tañajura Macatangay. Tel. Nos. 2535636 / 2562194
WaterFront Police Station (Station 3), P/Chief. Insp. Bienvenido Robles Miral. Tel No. 2547290 / 2546968
Mabolo Police Station (Station 4), P/Chief. Insp. Jacinto Chavez Mandal Jr. Tel. No. 2315411 / 4107549
Carbon Police Station (Station 5), P/Chief Insp. Clark Suarez Arriola. Tel Nos. 2380027 / 2548635
San Nicolas Police Station (Station 6), P/Chief Insp. Keith Allen P Andaya. Tel. No. 2619788 / 4174081
Pardo Police Station (Station 7), P/Sr. Insp. Regino Cuales Maramag Jr. Tel No. 2733329 / 3830239
Talamban Police Station (Station 8), P/Sr. Insp. Arieza Velasco Otida. Tel. No. 3447400 / 5057659
Guadalupe Police Station (Station 9), P/Snr. Insp. Elisandro Surgaol Quijano. Tel No. 2562193 / 4799515
Punta Princesa Police Station (Station 10), P/Snr. Insp. Alvin Arsula LLamedo. Tel. Nos. 2615470 / 2617507
Mambaling Police Station (Station 11), P/Sr. Insp. Edward Anunciado Sanchez. Tel No.2619804 / 2610454
Mobile Patrol Group (MPG)   
P/Supt. Conrado Varona Manatad, Tel. No. 2347573, Hotline: 166
Traffic Patrol Group (TPG)    
P/Supt. Arthur Talucad Dela Rosa. Tel. Nos. 2538262 / 2539211
Tourist Police Unit (TPU)      
 P/Chief Insp. Errol Francis Villacorte Deveyra. Tel. No. 4121838
CEBU CITY POLICE OFFICE
Camp Sotero Cabahug, Gorordo Ave, Cebu City. Tel. No. 032-2336797  
Fax No. 032-2336705
Email at: [email protected]
Police Assistance: 166 / 117 AFP
Central Command: 2334084 / 2334095
PRO 7 Operation Center: 2550935
CCPO Operation Center: 2330762
CPPO Operation Center: 2535798 / 2538566
MCPO Operation Center: 3448466/ 3441200
SHARE IT