Tips for Tourists Series: Things to Do in Mandaue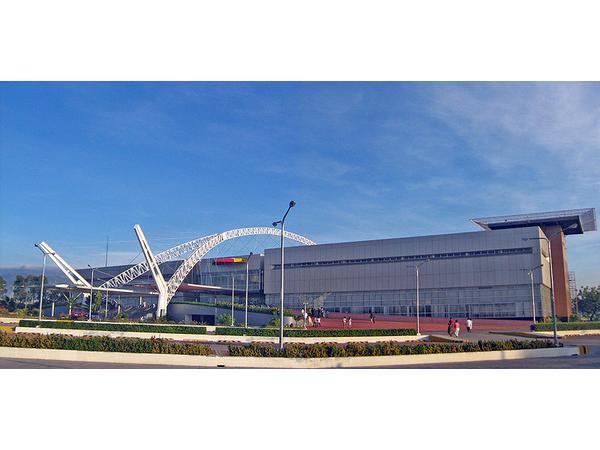 Source: Mike Gonzalez, Wikipedia
Mandaue City, a highly urbanized city in Cebu where you can find the San Miguel Brewery, Coca-cola Bottling Corp., and Rizal-Bonifacio Memorial Library.
Here are some of the attractions that you can find in Mandaue City:
Bantayan sa Hari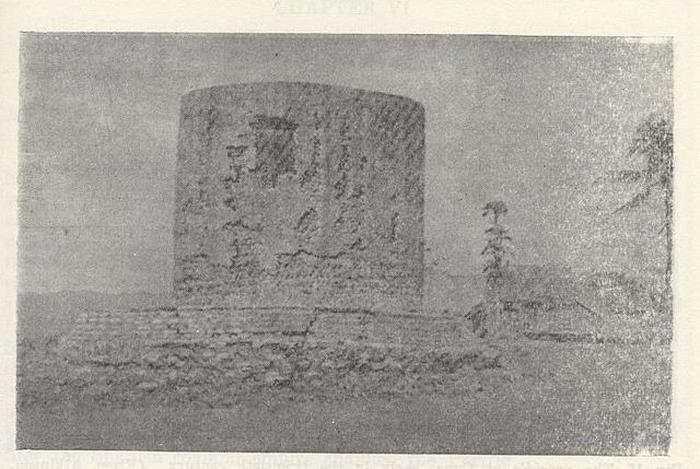 Source: Wikimedia Commons
Bantayan sa Hari (King's watchtower) is also known as "Baluarte sa Mandaue City" and located in Looc, Mandaue below Mandaue-Mactan Bridge.
The bell in the tower serves to alert the locals if moro slave raiders are reaching its shores. It is 1 kilometer away from St. Joseph Parish, which used to serve as the locals refugee whenever the bell rang.
There are many houses and infrastructures built around the watchtower though, so it isn't easy to spot. The tower has already been around for about 1,800 years.
Cebu Westown Lagoon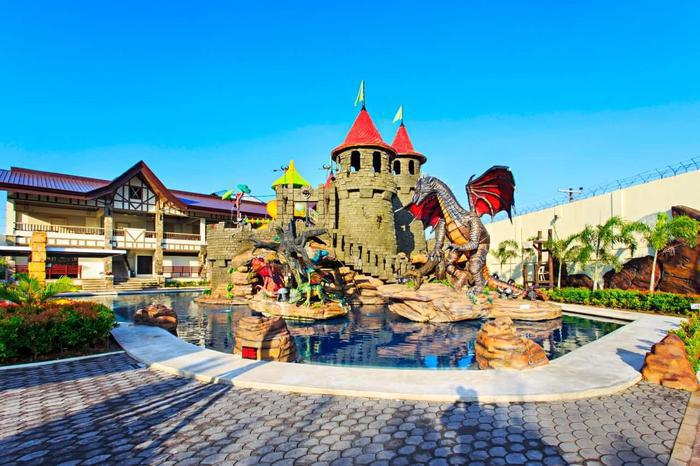 Source: Cebu Westown Lagoon's Facebook Page
Cebu Westown Lagoon is located in Subangdaku, North Reclamation Area, Mandaue City, Cebu. It has a waterpark, spa, restobar, karaoke rooms and a recreation center (where you can play snooker too).
You can check in between 3pm-7pm and check out in 10am-12pm from Monday-Sunday. They have a strict no-pets-allowed policy here. Check out their Facebook page for more details: https://www.facebook/cebuwestownlagoon/.com
☎ :+639 977 215 8529
Sky Water Park Cebu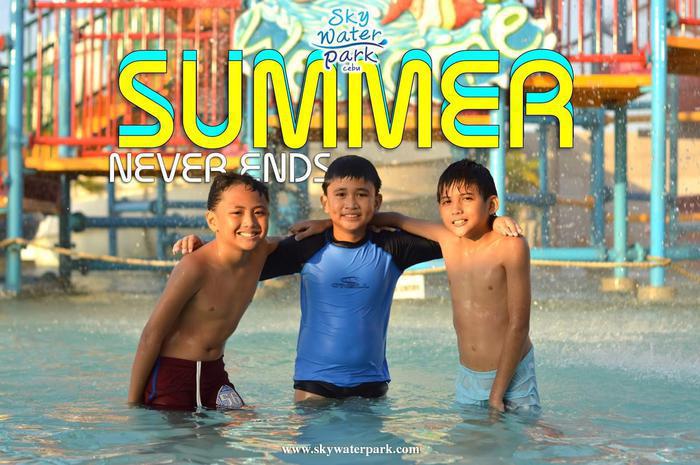 Source: Sky Water Park Cebu Facebook Page
According to their Facebook page: "This is the first and only water park facility built above ground featuring high pool bar with 360 degree view of the City". Sky Water Park Cebu is located in A.S. Fortuna St., Bakilid, Mandaue. Cebu City at the roof deck or 6th floor of J Centre Mall. Adjacent to the 583 room of Tokyo Hotel. They're open in Monday-Sunday at 9am-10pm.
It has a water park with slides and pools, bar, and a restaurant with DJs playing every Saturday night. For more information, visit their website at https://www.skywaterpark.com.ph
📩: [email protected], ☎ : (032) 345 1234
Liv Super Club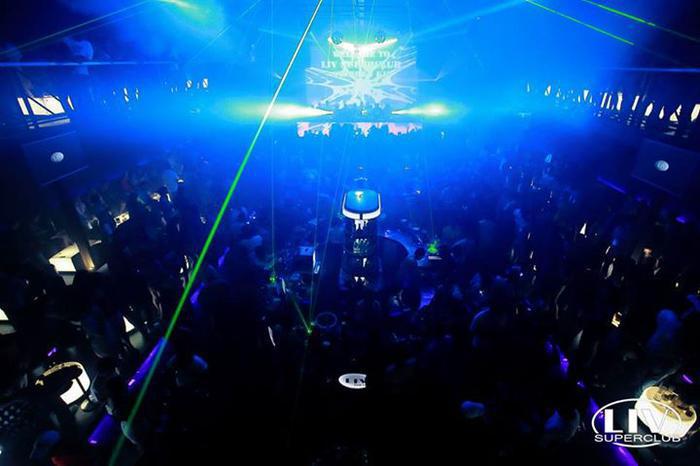 Source: Liv Super Club
If you're looking for something to do in Mandaue at night, head to Liv Super Club. Liv Super Club is located at City Time Square, Mantawe Ave, Mandaue Cebu, 6014 Cebu, Philippines and is open from 8pm to 6am. Liv boasts of "superb lighting equipment" and can accommodate up to 1,200 people. So, if you are looking forward to drowning in a sea of people, this is it.
Do take note of their dress code:
Males: No sleeveless shirts, slippers board/house/jersey shorts or house clothes
Females: No slippers, board/house/jersey shorts, house clothes
Check out this article: Tips for Tourists Series: A Quick Guide to the Cebuano Nightlife
Edz Guitar Workshop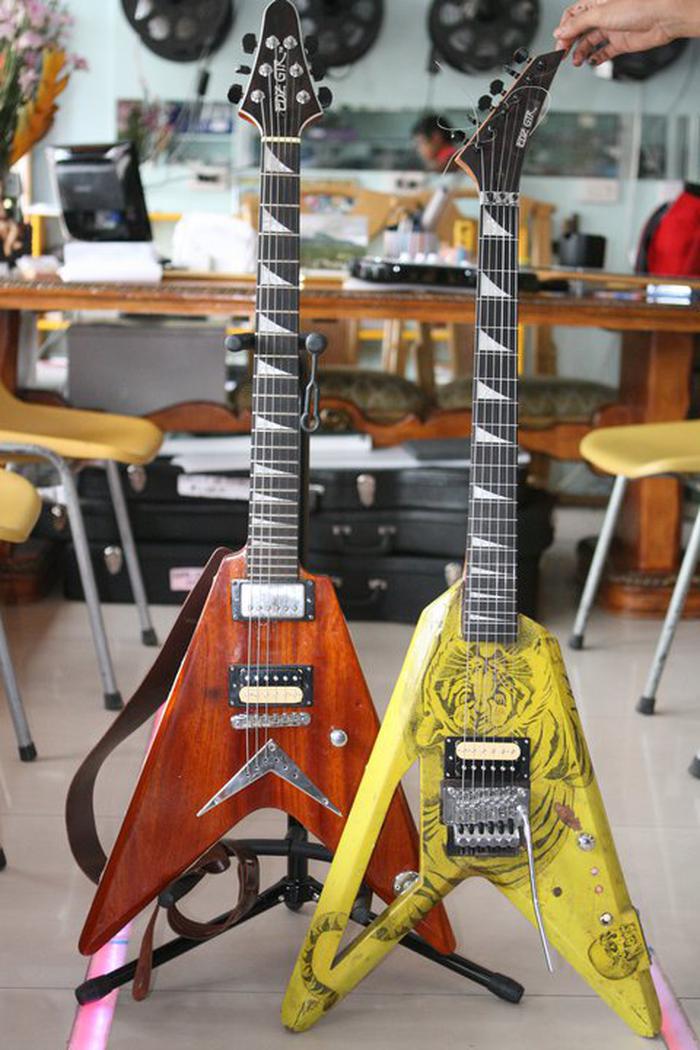 Source: EDZ Guitar Workshop Facebook Page
If you're into guitars, drop by Edz Guitar Workshop. They're primarily a music store, but they also offer "music lessons and services pertaining to professional audio equipment."
They're located at 153 A.S. Fortuna St., Bakilid, Mandaue City, Cebu Philippines 6014 (fronting Norkis Display Center). Open from Monday - Friday 8AM to 7PM, you can also contact them at Tel. Nos.: +632-345-2279 / +632-348-2979.
Tips for Tourists Series: A Quick Guide to the Cebuano Nightlife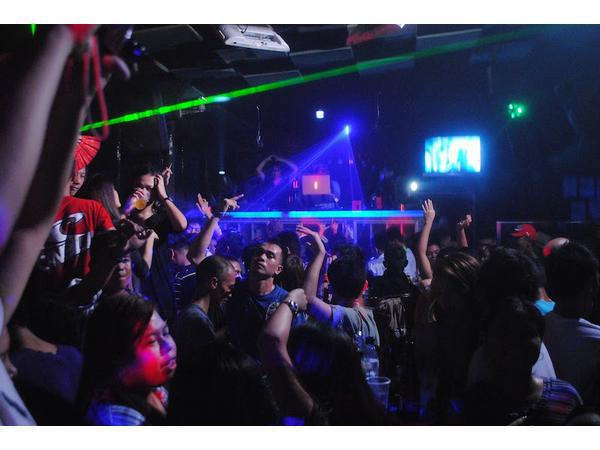 Source: https://www.islandsofthephilippines.com
If you are an extroverted party animal who just loves to meet new faces and have a good time then Cebu is the place for you.
Continue reading...
SHARE IT