Titay's Liloan Rosquillos and Delicacies: Liloan Pride
Liloan, sometimes spelled as Lilo-an, is located in the Northern part of Cebu. It is approximately 18 kilometers away from the City of Cebu which is composed of 14 barangays. Liloan is a first-class municipality which is known by the Cebuanos and other Filipinos because of its historic lighthouse, silot bay where you can find several tiny whirling water, the old San Fernando Rey Church and the very famous Titay's Liloan Rosquillos and Delicacies Inc. – a store offering a good quality of food to serve guests, pasalubongs and to enjoy daily.
Titay's Rosquillos and Delicacies Inc. was established last April 1907 and was founded by Margarita "Titay" T. Frasco. It only started by making a uniquely-shaped cookie called Rosquillos. The name rosquillos originated from the Spanish word "rosca"which means ringlet. The unique shape and good taste of the rosquillos made Titay's to become one of the most well known delicacy makers for the Cebuanos and other locals in Visayas.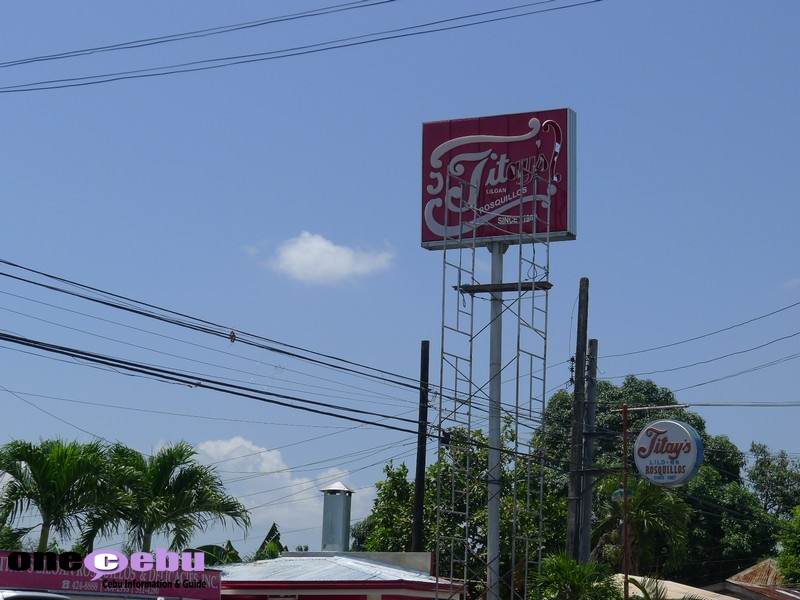 Managing Titays, as a family business, was passed on from generations to generations. As it continues to develop, different varities of delicaicies was then created such as otap, galletas de bato, galletas de Carnen, benangkal, caycay, mamon, hojaldres, ensaimada, polvoron, sinudlan, torta, breads and other mouth watering pastries. All these delicacies and snacks catch the taste of the locals here in the Philippines as well as the locals working abroad. As to the famous Titay's Rosquillos, they have claimed, as indicated in their packaging, that their rosquillos uses only flour, eggs, shortening, sugar, baking powder with no preservatives and artificial colorings being added. Further, Titay's has gathered excellence and entrepreneurial leadership awards because of the product quality, good company reputation and excellent customer service.
If you have tried Titay's rosquillos then, you must be tempted to taste the other delicious food they are offering. You don't have to worry much when you live quite far from Liloan. The fine quality products of Titay's are now available not just in Liloan but also in their different outlets in the city and even in our favorite malls and supermarkets.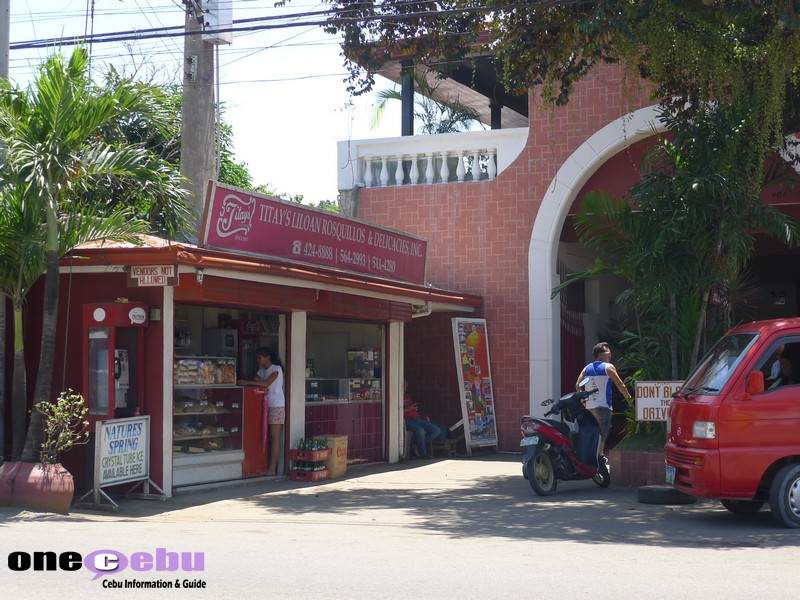 So when you have future travels to the Northern part of Cebu, take time to drop by in the famous Titay's Rosquillos and Delicacies or simply go to the grocer whenever you crave for any of the Titay's specialty. It can guarantee you that what you have are in best quality at an affordable prices.
You may call (032) 564-2993 or (032) 424-8888 or directly visit its main factory located along the road of Poblacion, Liloan, Cebu.