The Famous Carcar Shoes
What Marikina is to Manila is like what Carcar is to Cebu. Carcar is recognized as the shoe-making capital of Cebu.



Carcar produces handmade and local shoes. It is also one of the major sources of income of the people in Carcar. Shoemaking is already a heritage of the residents in Carcar. The trade started during the 1700s when Mano Teroy, a resident in Liboron, Carcar, made sandals inspired by the Last Supper images. It was then that his neighbors in Liboron followed what he started and began the trade. This craft has been passed from one generation to another.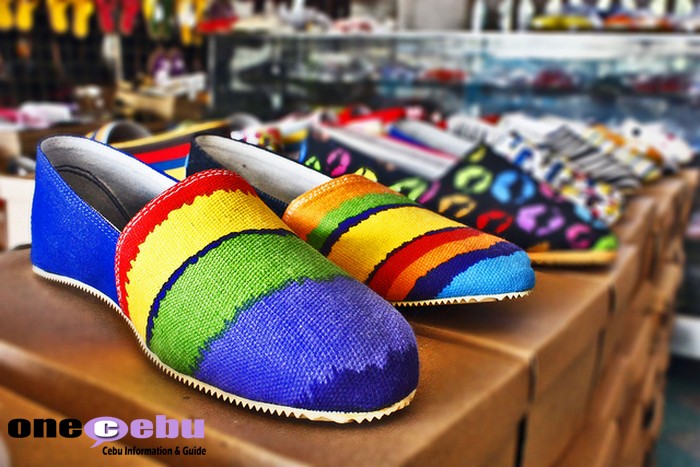 The shoes that Carcar produces are among the most affordable in Cebu. They are also of world-class quality as a number of the makers export their shoes. Despite the tough competition in the industry, including the many high-end shoes available, the Carcar shoes still thrive. One of the many reasons why they are still competing is that they keep their prices low and affordable so they won't lose their market. They now have a number of loyal Cebuano and foreign customers.



The government is also supportive of the footwear industry in Carcar. The province of Cebu as well as the Department of Trade and Industry (DTI) are helping in promoting the industry and the craft. They are also providing financial and marketing help in order to improve the sales of the local shoemakers and to help them expand their business.



They have a shoe expo in Carcar that showcases the different shoemakers in Carcar. You can choose among the wide variety of shoes, slippers, sandals and other footwear displayed in the expo. You can also see a huge shoe, which is one of Carcar's major landmarks, in the expo.



You can even haggle for the shoes. The more shoes you purchase, the higher the discount that you can avail. You can also order in bulk, especially if you are thinking of reselling the items. You can also get shoes as Christmas gifts since you can buy as much shoes as you can for a cheap price. The shoemakers also accept made-to-order shoes. These are really perfect for school shoes.



Carcar is about an hour away down Cebu City. You can take a bus from the Cebu South Bus Terminal and catch a ride to Carcar. It can also be an interesting trip for you and your kids, if you are bringing them. You can choose among the many displayed shoes in Carcar.
Image courtesy of ludwig simbajon.