Cebu Transportation: V-Hire
Aside from buses, jeepneys and taxis, another mode of transportation available in Cebu is V-Hire or "van for hire". V-hire is an air-conditioned van that can accommodate 8 to 12 passengers. Since it is air-conditioned, the fare is more expensive compared to jeepneys and buses. However, it is not as high as taxi fares. If you want a comfortable travel, less people and less stops, then ride a V-hire.



There are several V-hire terminals in Cebu where v-hires are available to bring you to your destinations – south or north part of Cebu. Also, there are some routes available for near distance travel.



If you are bound for southern places in Cebu such as Toledo, Moalboal, Alcoy, and Sibonga, you can ride a V-hire in One Citilink Terminal which is located in N. Bacalso Ave., Cebu City – a few meters away from the South Bus Terminal. You can ask the drivers there for the v-hire routes. The fare is usually P 80.00, depending on your destination.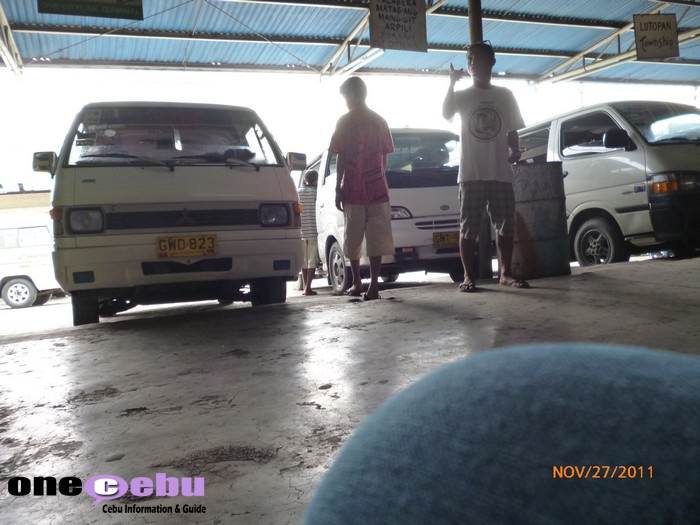 You can also find several V-hires in North Bus Terminal in addition to the buses and mini-buses if your destination is in the northern part of Cebu. The terminal is located in Subangdaku, Mandaue City. The V-hire fare may vary according to your destination.



There are also V-hires available for shorter distance in the terminal of Ayala Center Cebu. It is located in Cebu Business Park, Cebu City. There are five v-hire routes in the terminal - bound for Lapu-Lapu, Consolacion, Liloan, Tuburan and Balamban. The fare ranges from P 25.00 to P 35.00 pesos if you are bound for Lapu-Lapu, Consolacion or Liloan. If you are for Tuburan or Balamban, the fare ranges from P 100.00 to P 130.00.



There are also V-hires in SM City Cebu Terminal located in North Reclamation Area, Cebu City. There are routes for Camotes, Bantayan, Danao, Consolacion and Lapu-Lapu. The fare will depend on your destination. But for shorter distance such as Lapu-Lapu, the fare is only P 30.00.



In Lapulapu City, there is a V-hire terminal in Gaisano Island Mall which is located along the National Road of Pajo, Lapu-Lapu City. The routes are only for SM City Cebu and Ayala Center Cebu. The fare, if you are bound for SM, is P 30.00 and P 35.00 if in Ayala. Hence, if you want to ride a V-hire when you go to SM or Ayala, you have to ride a public jeepney first to Gaisano Island Mall.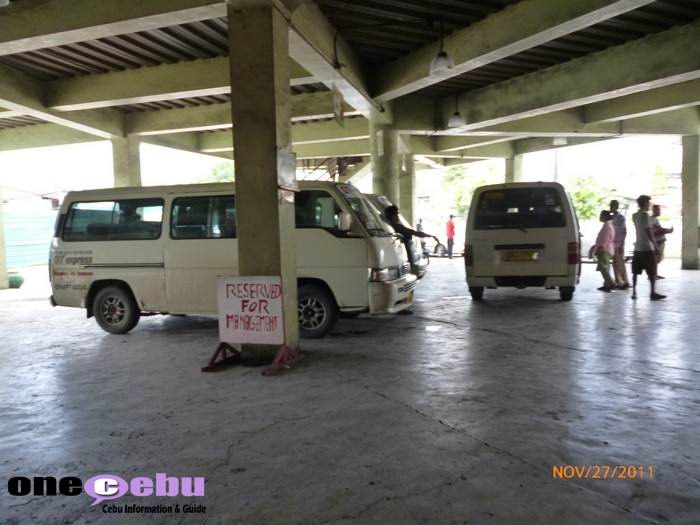 However, if you are coming from Mactan Doctor's Hospital, Cebu Light Industrial Park, MEPZ II or places near to these locations, you can just wait along the road (on the Jeepney Stops) because there is no V-hire terminal for these areas. You don't have to worry since most of the v-hires coming from these places are not full. All the V-hires are bound for SM City Cebu only and the fare is only P 30.00. Since the v-hires are not yet full, there are still some people from Mandaue City going to SM who can still ride. The fare is only P 15.00.



Sometimes the drivers will indicate what time the V-hire is leaving especially in Citilink Terminal. However, there are also cases that the drivers will wait for more passengers until all the spaces are occupied. So if you don't want to wait long for the v-hire to be full, you can take another mode of transportation.