Magellan's Cross
The Magellan's cross is housed in a chapel next to the Basilica Menore del Santo Nino on Magallanes Street (Magallanes being the Spanish name of Magellan), just in front of the city hall of Cebu City. A sign below the cross describes the original cross is encased inside the wooden cross that is found in the center of the chapel. This is to protect the original cross from people who chipped away parts of the cross for souvenir purposes or in the belief that the cross possesses miraculous powers. Some people, however, believe that the original cross had been destroyed or had disappeared after Magellan's death, and the cross is a replica that was planted there by the Spaniards after they successfully colonized the Philippines.
Magellan was killed on April 27, 1521 in what is now known as the Battle of Mactan. The Portuguese explorer died when his men fought Mactan natives led by the island's chieftain, Lapu-Lapu.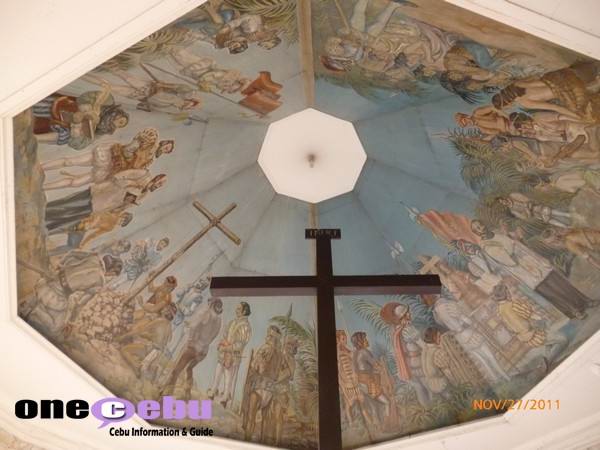 Cebu City Hall now uses the cross as a symbol and the chapel's image can be found in the city seal. Many other Cebu-based government and non-government organizations use Magellan's
Cross in their seals and logos.The cross is a popular tourist attraction together with other Cebu historical landmarks like the Fort San Pedro, built by the Spanish conquistador who came some 40 years after Magellan, and the Basilica Minore del Sto. Nino, considered the oldest church in the Philippines.