The Landslide in Naga City Cebu: What We Learned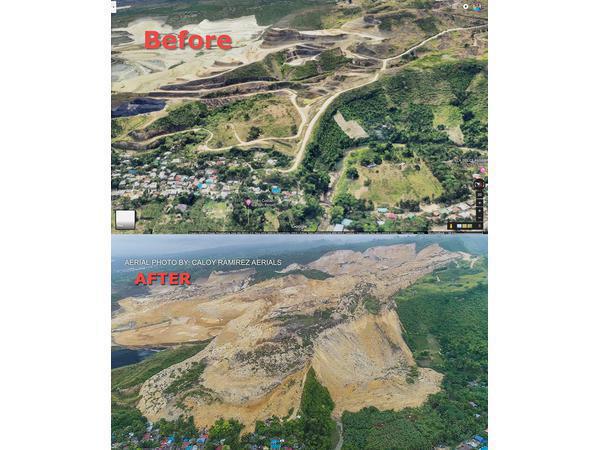 Source: Tommy Osmeña's Facebook Page
The tragedy in Naga City after super typhoon Ompong (Mangkhut) hit Cebu (and the rest of the country) last weekend is devastating.
As of early Friday morning, 22 bodies have been pulled from the landslide which hit roughly 60 homes. These are not flimsy huts, mind you. These are sturdy homes, made of concrete.
This comes in the wake of another tragic landslide in Itogon, Cordillera Administrative Region (CAR), north of the Philippines.
How did the Naga Landslide Happen?
After the storm, a portion of the mountain collapsed and covered the houses in Barangays Tina-an and Naalad.
Were there warnings? Yes, said the Mines and Geosciences Bureau (MGB). They did warn the government of Naga of possible landslides before Ompong made landfall. Barangay Tinaan was specifically identified as an area that is "highly susceptible to landslides" and it is indicated in MGB's geohazard map which was submitted to the local government.
Blame on Quarrying
As of 21 September, Apo Land and Quarry Corp. has said that it has no quarrying activity in Sitio Tagaytay, Brgy Tinaan, City of Naga. Although it has mining rights in the area, Apo asserts that they were just developing road for access and no quarrying activities have occurred.
What Could Have Done Differently
Know where to build your homes
Hindsight is 20/20 and it would be so convenient for us to say "don't build your houses on weak soil". Remember the story of the wise and foolish builders?
"The rain came down, the streams rose, and the winds blew and beat against that house; yet it did not fall, because it had its foundation on the rock. But everyone who hears these words of mine and does not put them into practice is like a foolish man who built his house on sand.  The rain came down, the streams rose, and the winds blew and beat against that house, and it fell with a great crash."
It would still help if you do proper research before deciding where to build your house. Don't go for a lot just because it's cheap.
Always listen to warnings
Given that the area has been identified as prone to landslides, residents could have been evacuated before the super typhoon.
In the case that you did not evacuate, always be alert. During typhoons as strong as Ompong, help each other out by listening to the local news.
Now, again, landslides happen suddenly. But in the case where your area has been targeted as landslide-prone, better look for a safer place, especially when there's a super typhoon warning. If something happens to your house during a landslide, you can rebuild one somewhere else. Life preservation should come first, before any of your material wealth.
Charge all your gadgets
Make sure your prepaid phone is loaded (if you're using prepaid) and charge your mobile devices. In the case that you can't escape, turn on your GPS and call for help.
Curl into a ball if you can't escape
If you have no way of escaping an imminent landslide, curl into a ball. Keep making sounds that will catch the attention of rescuers.
Take care of the environment
Mining, quarrying, logging -- all these terrible things we do to the environment have severe repercussions. Although we cannot stop these major companies from going ahead with their operations, we can let our voice be heard. Stand for something, use social media as a platform for your advocacy.
How to Survive Typhoons in the Philippines - Before, During and After the Typhoon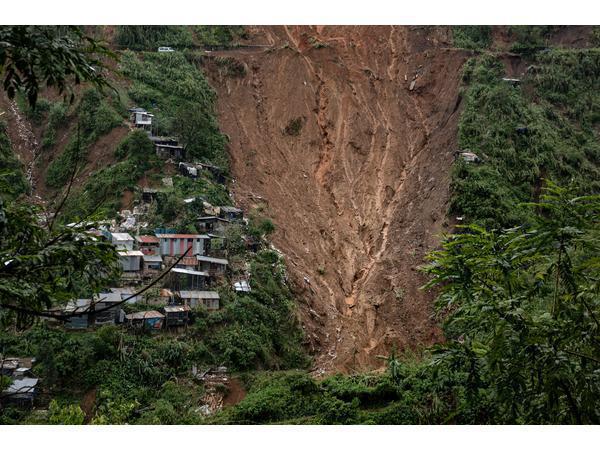 Source: Jes Aznar, New York Times
In the Cordillera Administrative Region (CAR), north of the Philippines, families line up to identify the dead. Bodies have been found, washed up in a massive landslide as Super Typhoon Mangkhut (Bagyong Ompong) hit the archipelago -- hard.
Continue reading...
Fire Station Hotline Numbers in Cebu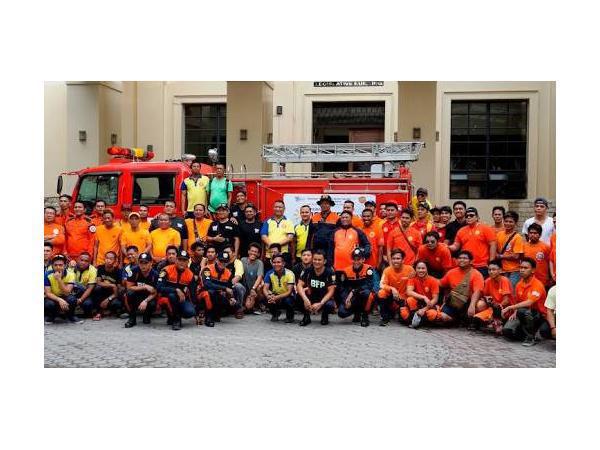 Source: cebucity.gov.ph
Are you familiar with the fire stations nearest your homes or where you are staying?
Continue reading...
SHARE IT