Taoist Temple
Taoist Temple
….is one of the many tourist attraction in the Queen City of the South and is far the most popular Non-Catholic spot in the City. It's Located in the high-class residential subdivision of Beverly Hills.
It was built by the prominent Chinoy's (Filipino-Chinese community) in 1972 for worship. So when you visit, try to observe silence as there are guests who are praying.
The entrance to the temple is a replica of the Great Wall of China. The temple includes a chapel, a library, a souvenir shop and a wishing well. There also you'll find a colorful giant dragon. And because the temple is at 300 meters above sea level, its spacious balconies offer a scenic view of downtown Cebu City and in the distance Mactan and Bohol islands. From there also views a beautiful sunset.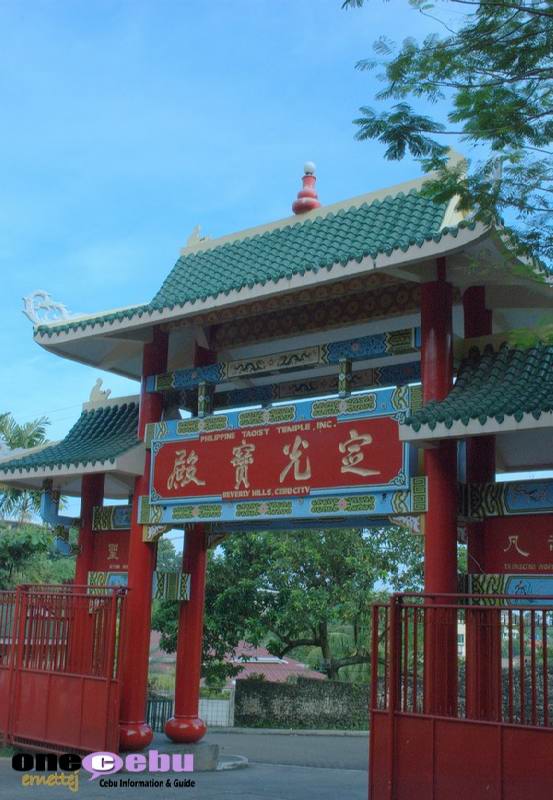 The most ideal mode of transport to the Taoist Temple is definitely by private vehicle.
If your budget does not stretch that far, you can always take a jeepney to Lahug. Tell the driver that you want to go to the Taoist Temple; the driver will drop you off to Sudlon. From there, you have the choice to walk for about 15 minutes or ride a habal-habal, a motorcycle that can carry up to 6 passengers. Be careful though of unscrupulous habal-habal drivers who will charge you higher fares, especially when they sense that you're a first-time visitor. A one way trip will never cost you more than 50 pesos.