Go Korean! BonChon Chicken is in Cebu
The Korean invasion of Cebu does not just end with the K-Pop groups and Koreanovelas. Say hello to BonChon chicken. Boasting of mom-and-pop original recipe and crispy goodness, BonChon has taken the world by storm since it opened in 2002. In the Philippines alone, it already has 41 branches to date. The only Cebu branches are located at
SM City Cebu and Ayala Center Cebu.
We tried their chicken, of course, beef bulgogi (barbecue) and salad.
The Chicken
The chicken is really good and less greasy than the McDonald's and Jollibee counterparts. It is meatier as well but for someone who prefers loads crunchy, unhealthy chicken skin, it may not necessarily be the best option. Unlike most fast foods serving fried chicken, you can choose which part you want. You have the choice of thigh, wings or chicken fillet. All in all, it is worth a second, third and fourth visit. By the way, you can choose from soy garlic or spicy flavor.
Prices:
Wings – P195 (6 pieces), P375 (12 pcs), P730 (24 pcs)
Chicken Fillet – P195 (4 pcs), P375 (8 pcs), P730 (16 pcs)
Drumsticks and thigh – P200 (3 pcs), P385 (6 pcs), P730 (12 pcs)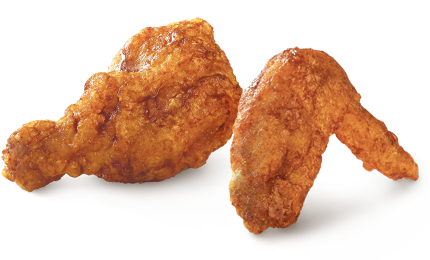 Mouth-watering chicken wings. Image from Bonchon Philippines' Website.
Beef Bulgogi
The beef bulgogi had way too much rice for me but very little beef. I don't know if this is really the normal serving size. The beef is very good and tender and the sauce is to die for! The entire dish costs P155. But I ordered extra beef for an additional P40.
Price: P195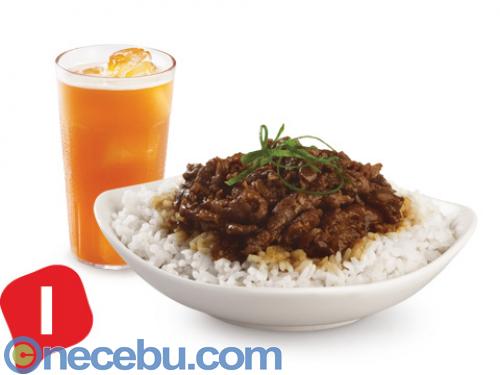 The savory bulgogi set. Image from Bonchon Philippines' website. 
Oriental Crispy Chicken Salad
The oriental crispy chicken salad is a "healthier" (ahem) choice. It is still peppered with chicken so YAY. You can order additional chicken on top for P30 or an additional dressing for P25. Other than the chicken, the salad taste is meh.
Price: P125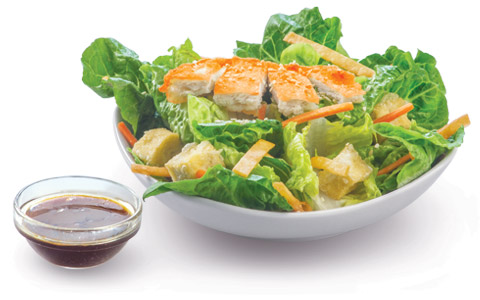 The Oriental Crispy Chicken Salad. A relatively healthier option without the extra dressing. Image from Bonchon Philippines' website.
This is one chicken joint you must try. BonChon is located at the Ground Floor of SM City Cebu and The Terraces, Ayala Center Cebu.