Quick Guide To Mr. Liempo
I bet everyone out there has already savored the tasty and crunchy liempo. It has been with us since time immemorial, I think. Obviously, Cebuanos are always keen to tasting anything delectable.  In Cebu area, there are now a number of food chains offering their own signature taste with its own set of avid followers. One specific food shop presenting their very own taste of liempo is currently on a steady rise since 2009.
Where to Find Them
Mr. Liempo's main office in Cebu is located in AC Cortes Avenue Mandaue City and presently has more than 33 branches in the Visayas area. This well-known store is owned and managed by the couple Mr. and Mrs. Suan. Its steady increase in branches resulted out of the couple's decision to do franchising in 2010. Mr. Liempo offers chicken and liempo products which are marinated well with spices and herb mixes thus boasting of their famous "Bellyciously Delicious" flavor and tenderness for their grilled products.
Foodstalls are tactically situated in intersections frequently filled with people and caters well to walk-in customers or those who drop by with their vehicles.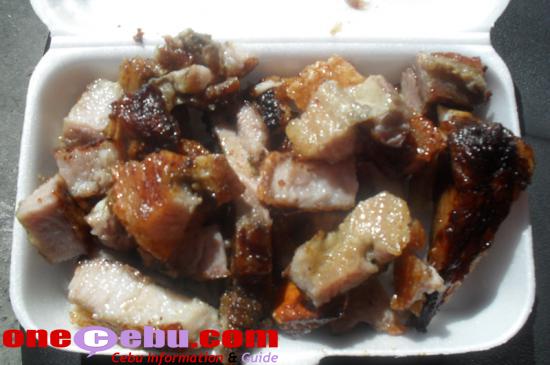 Price
You need not fret the prices since it's sold at a very reasonable price. It is sold at 140 Php per 600 grams cut of liempo and 150 Php per piece of chicken. They are really quick in preparing your ordered chow and that I can assure you.
Contact Them
You can contact them at their Cebu office with the number +63 (32) 268-9551 or +63 (32) 512-3628. In the Visayas area, they are currently actively operating in Mandaue City, Cordova, Consolacion, Argao, Cebu City, Talisay City, Bohol and Dumaguete City.
So whenever you are out for a special family gathering or out for a exceptionally fun outing, Liempo is one thing you just can't miss! Have this ordered from Mr. Liempo and you will surely get your money's worth. Check out the nearest Mr. Liempo in your place and satisfy your cravings!
Photo courtesy of Mr. Liempo.