Review: Sizzlin' Pepper Steak
There are times, especially coming from a long shift, when I feel so hungry I could eat a cow! I want something hot, quick (but not fast food), and of course, affordable! When that time comes, I know just where to go. Sizzlin' Pepper Steak is at the 2/F Terraces at Ayala Center Cebu. They're open daily from 10AM-10PM. Service is excellent. The restaurant is like a well-oiled machine that moves very fast and efficiently, but the staff is so warm and attentive. Less than 10 minutes after you order, food is served to you sizzlin' hot and screaming for sauce! TSSSsss!!!
Make It Sizzle
So when you enter you are seated in either a booth or a table-- your choice. There's a little signboard on each table. One is red and says, "STOP." Flip it over and another sign that's green says, "MOOOVE!" This is what you will use to call your attendant: STOP if you don't need anything, MOOOVE if you do. No need to wave your hands up to get help. Everything comes with rice and is
served on a sizzling platter
. It's your choice what kind of rice you want and what topping to put on that rice. The menu has a selection of dishes that you can choose from and tweak, according to your preference.
Aside from the rice meals, there are other dishes you can try. The steak never fails. They also serve burgers, pasta,
furai
specials, salad, soup, and dessert.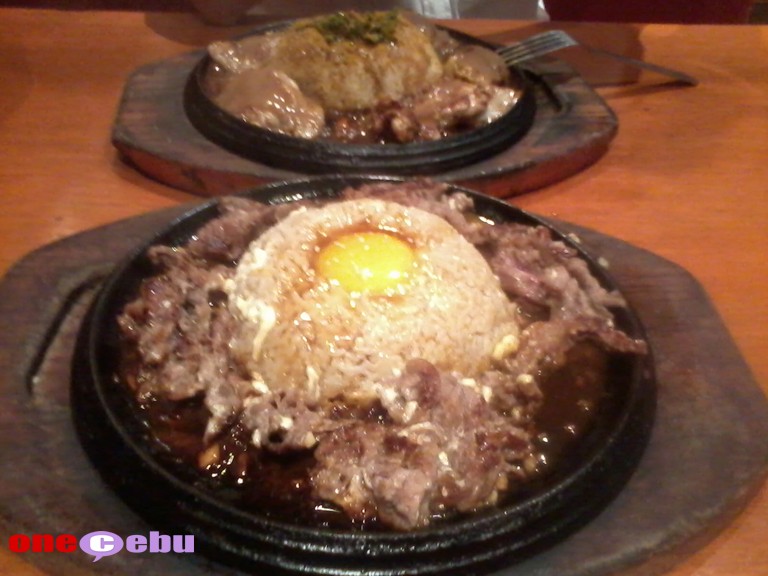 I Sizzle! I Scorch!
The food is served to you on a hot plate. They always make sure to turn on the vent so all the smoke is sucked up & away from you. The edges are neatly covered with paper to prevent any splatter. The meat on your platter is served to you raw. Your attendant will flip it over while it cooks right in front of you. It's all premium cut and shredded so it's tender and cooks fast (mere seconds). Once the sizzling stops the paper is removed and now you can eat. The food stays nice and piping hot until you're down to the last grain.
Katy Likes It Hot
I got the
Gyuniku Beef Pepper Rice with Teriyaki sauce
at P215. Uber delicious!!! Ze boyfriend got
Beef Curry Pepper Rice with Mushroom gravy
for P235. It was actually good. We both got unlimited iced tea.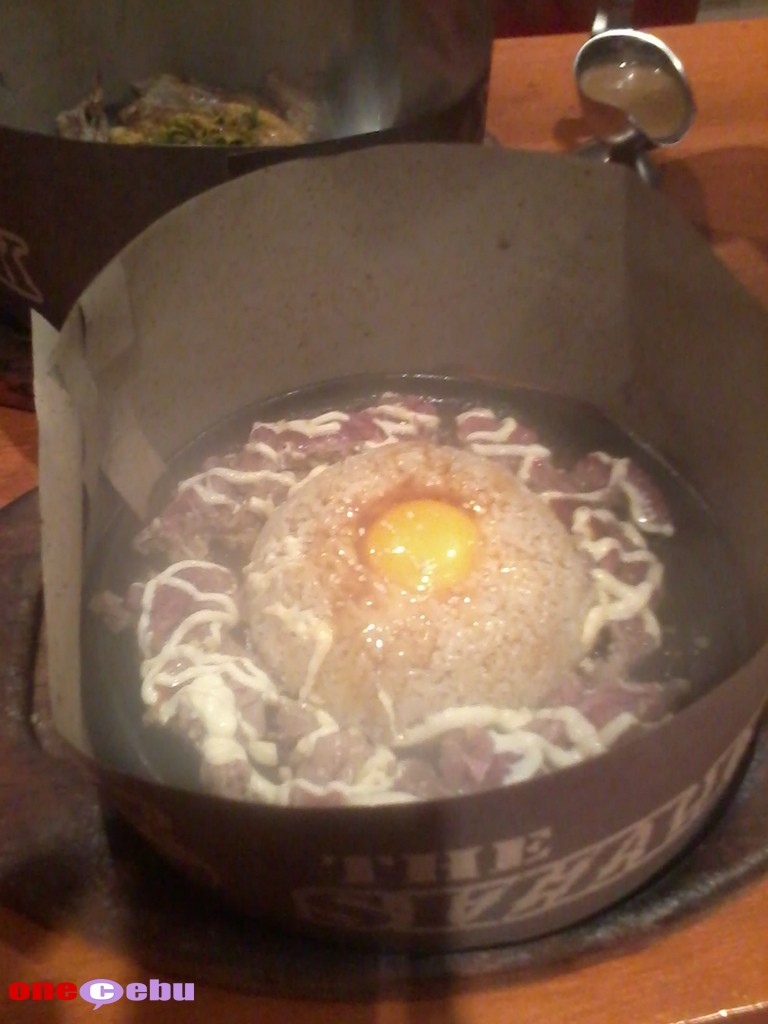 Sweet Deal
I think it's so smart that they serve bottomless iced tea, as some of the orders can be spicy and always hot, hot, hot!
They have sizzler meals for only P99! If you're a group, you can enjoy some good deals with their group menus below!

[bg|peppersteak]