Tutorial – Windows 7: Skip Recycle Bin when Deleting Files
By default, deleting files in Windows is much like moving your files to another location or folder -specifically the "Recycle Bin". The "Recycle Bin" is Windows' safeguard for accidental file deletion.  



This tip is useful for:



users with limited storage location, as "Recycle Bin" allots storage space and



users doing files housekeeping and want to skip the "Empty Recycle Bin" task.


Step 1. From your desktop, right click on the "Recycle Bin" icon.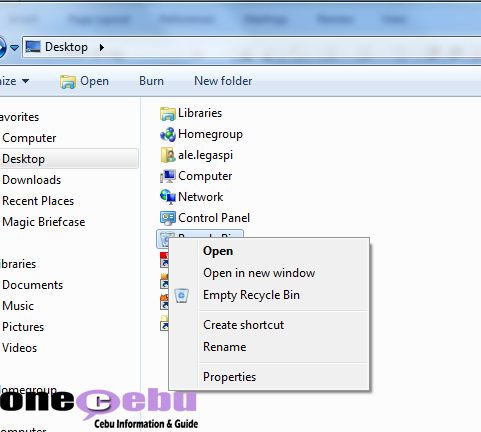 Step 2. Select "Properties".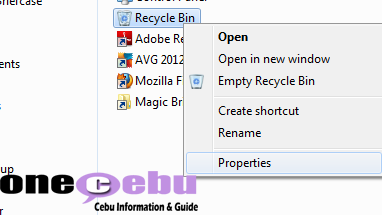 Step 3. Select which drive will skip the "Recycle Bin". Select "Don't move files to the Recycle Bin. Remove files immediately when deleted" option. Then Click "OK" button.