Bridge to Connect Cordova to Cebu! The Cebu-Cordova Link Expressway (CCLEX)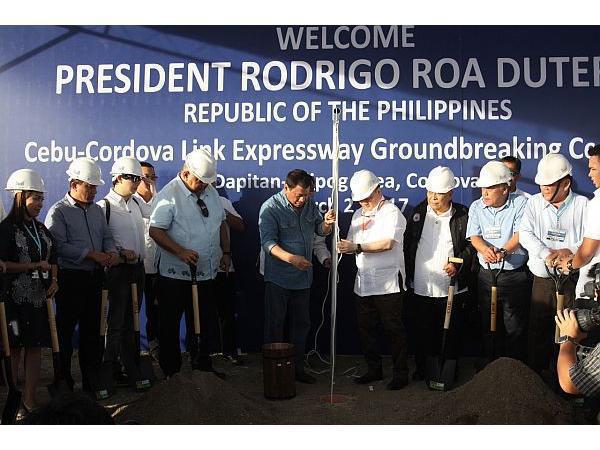 Source: Cebu Daily News
The third bridge connecting Cordova Island to Cebu (Cebu-Cordova) will be launched in 2021.
The Expressway will connect the Cebu mainland to Barangay Pilipog in Cordova and onto Mactan Island.
The "Sto. Niño Bridge"?
The third bridge from Cebu-Cordova will be launched in 2021. Given the worsening traffic condition in Cebu, this new bridge will hopefully ease traffic by providing a direct link from SRP (South Road Properties) in Cebu City to Cordova.
Normally, the current travel time from Cebu (SRP) to Cordova will take an hour at least. But with the expressway, the travel time will hopefully be cut to at least 30 minutes.
The Metro Pacific Tollways Corporation (MDTC), the company handling this project, is known for its big projects in Luzon. This is their first project outside Luzon.
The Cebu-Cordova Link Expressway Corp. (CCLEX) will operate under the privately owned MDTC for 35 years, and after which, will be handed over to Cebu City and Cordova Municipalities.
Mr. Adelino Sitoy is proposing that the third bridge be called "Sto. Niño Bridge".
The project cost is P30 Billion. Having a plaza in the center of the expressway. It will span 8.5 kilometers and with two lanes in each directions. 
The MDTC will charge the standard rates for the use of the expressway just like the other expressways in Luzon. The fee would Php 89 for private cars, doubled for 2nd class vehicles and tripled for 3rd class vehicles.
The Groundbreaking Ceremony was held March 2, 2017 with the presence of President Rodrigo Roa Duterte. It is one of the biggest projects under the Duterte administration. As of June 2018, the construction of the project has not started yet.
Check out the video for the construction methods.
Source: ssc wake Up, YouTube
SHARE IT