Kawasan Falls in Badian, Cebu
All the Cebuanos may have heard of the infamous Kawasan Falls. It is considered by the locals as one of the most beautiful sights in Cebu. Tourists also are eager to visit Kawasan Falls, probably due to the reputation it has earned over the Internet and through word of mouth.
HOW DO I GET THERE?

It is located in in Barangay Matutinao, Badian, Cebu and is probably a 3 to 4 hour bus ride from the Cebu South Bus Terminal. Cebu does not have a railway system, so the bus or a car is your best bet to getting there.
Your car and the bus can only take you so far. From the barangay's entrance, you will have to walk 15 to 30 minutes to Kawasan Falls. I don't think you will get lost along the way because all you have to do is follow the riverbank.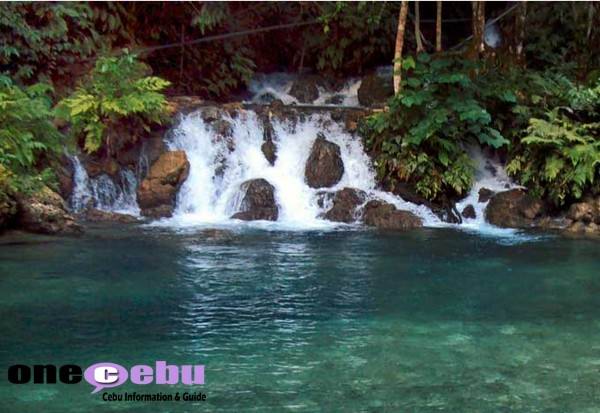 WHY IS IT POPULAR?

Kawasan Falls is a three-tiered cascading waterfalls. The waterfalls, like many waterfalls in the Philippines, make up the barangay's River System
The Falls is not the only great attraction. While hiking to Kawasan Falls, you will enjoy the wonderful sceneries: the river, tropical plants and animals that you encounter along the way.
The water is very cool and crystal clear. Visitors often find it enough to mill around in the first level of the waterfalls. Some prefer to climb to the second or even third level.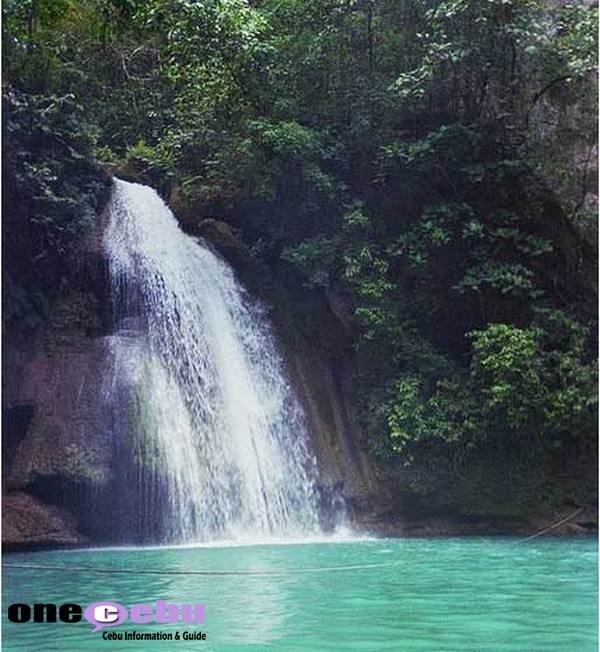 The third level, which is the highest accessible point of Kawasan Falls is dubbed as the "Source". Your risk will pay off as there is nothing quite like it. Water gushes out from a cave and it creates a very serene scene. You do need to have remarkable endurance to get to the top though as the climb requires strength and stamina.
Like many places, you have to be careful in Kawasan Falls. A handful of visitors have drowned there. The current can be stronger than you think, so if you are not a strong swimmer, I suggest you stay at the more serene part of the falls and stay away from the torrential water.