Cebu Provincial Capitol Building
"The authority of the government emanates from the people." This is the inscription you can find on the top of the concave façade of the Cebu Provincial Capitol Building.



The building is situated north end of Osmeña Boulevard at the corner of Escario Street, Cebu City. It was built in 1937 and was inaugurated in 1938. It was damaged during the World War II and it was immediately repaired after.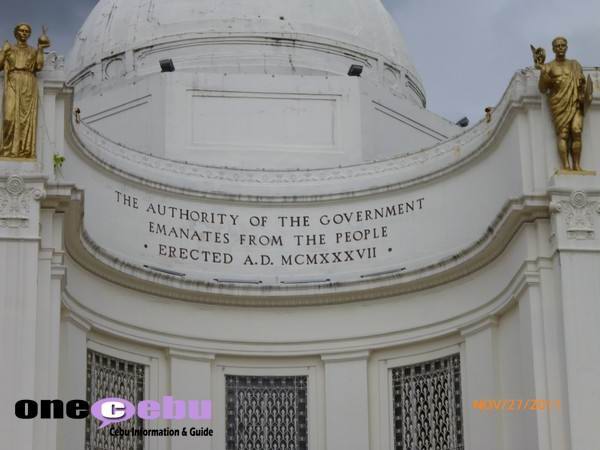 Capitol building was declared as a National Historical Landmark by the National Historical Institution. Indeed, it is really worthy to be considered as one of the Historical Landmarks- showing Cebu's rich history.



What really makes the Capitol building attractive are the building's neo-classical architecture style and the white paint all over the building. If you are familiar with the White House in the United States, you can surely think of it when you see the Provincial Capitol's white paint. As others have said, the beautiful Capitol Building is a replica of the White House. Aside from the architecture style and the paint, you will also notice the two statues on the two tall columns placed in both sides of the concave façade. The two statues, male statue on the left and female statue on the right, were dressed in Roman costumes.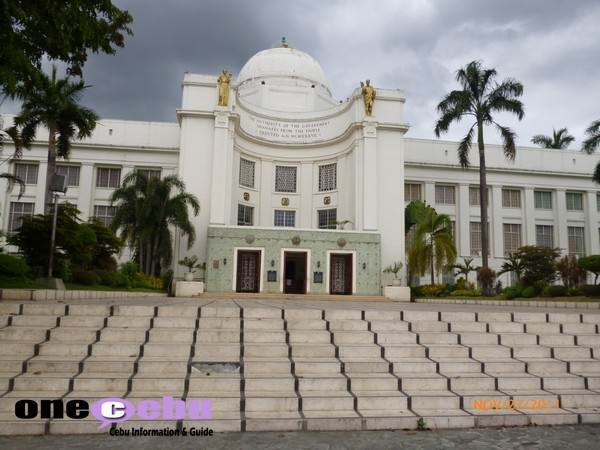 When you reach the place, stand in the rectangular ground of the building and enjoy its beauty. You will surely be reminded of Cebu's history. You can see the flag of the Philippines in the flag pole and on the left front yard, you will find the statue of Lapulapu which will remind you of how brave Cebuanos are.



You can find in the Capitol building the Office of the Provincial Governor and other provincial and national government offices. On the second floor of the building you can find the Governor's Gallery which is established by the first woman governor of Cebu, Gov. Gwendolyn Gracia. The Gallery is open for public viewing where you can see mementos of the past provincial administrators. The Marcelo B. Fernan Hall of Justice Building can be found at the back part of the Capitol which houses the metropolitan and regional trial courts and other government offices related to the national government's Department of Justice.



If you don't have your own automobile, you can reach the Capitol Building by taxi or by public jeepneys with the following codes and routes:



14D – if you are from Ayala or somewhere in Colon

06H – if you are coming from Guadalupe or in SM City Cebu

12L – if you are coming from Labangon or Ayala

17B – if you somewhere in Lahug or Carbon



You can take any of these routes, or any jeepneys available with the sign "Capitol". If you are doubtful with the jeepney routes, you can ask the driver or the conductor for their direction. When you opt to ride a public jeepney, always be careful.

[bg|cebucapitol]