Bargain-Hunting in Cebu: "Tabo sa Banay" and "Ukay-Ukay"
If you want to spend less and have more then, why not try bargain hunting?  When it comes to clothing you can wear those signature and chic clothes without spending too much. You just need extra time and effort to search for those best stores offering bargain items. Just remember that patience is a virtue.



One perfect place to check out for bargain items is "Tabo sa Banay" which is located in Manalili St., Cebu City. Landmarks are Metro Colon and Best Inn Hotel. Take Best Inn Hotel entrance, go straight ahead and you're in the place. You can find in the place a few dresses for formal and casual occasions, fashionable blouses, jeans, skirts, bags and even footwear. Some of the people who go to "Tabo sa Banay" are those people who are into fashion, since you can really find chic and stylish clothes that are really in vogue. Some are those who are plainly looking something to wear for a certain occasion and others are those who are into buy and sell business since you can ask for a lower price or discounts especially if you will buy more than two items. No matter what their reasons are in going to "Tabo sa Banay", one thing is for sure, they are looking for affordable items. Not to mention that you can have your favorite cardigan for only P140.00 and blouses for as low as P220.00. Definitely, your P500.00 is enough for you to achieve the look you wanted.




Aside from "Tabo sa Banay", another place to check out is "Ukay-Ukay". The term "ukay-ukay" came from the term "Halukay" and it was said that it originated in Baguio City during 1980s and eventually spread to Metro Manila and Cebu. You can buy used clothing - some are signature brands and have some damages in a cheaper price. But you have to be very careful when buying. Inspect first the condition of the item before buying it. However, you can also find new items with the price tag still attached into the item in some "ukay-ukay" centers.



Aside from the clothes, footwear and bags can also be found in "ukay-ukay" and in some bargain stores. You can find wide varieties of footwear in some bargain stores in Cebu – from simple sandals to branded and leather shoes. You just need to clean them, fix small damages (if there are) and then you have your shoes at a very affordable price. The same thing goes with the bags. You need to clean them, fix damages and then you can use them. You can find bargain shoes and bags in the places where you can find bargain clothes.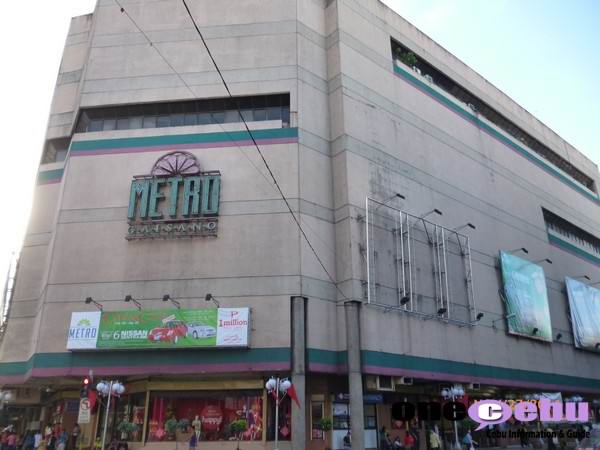 There are many "ukay-ukay" in the downtown area of Cebu, such as Colon Street, Carbon, Tabunok and other small-scale ukay-ukay centers in other areas of Cebu. So if you need something, check out the budget friendly places – Tabo sa Banay and Ukay-Ukay!