Shop Review: Sunburst Fried Chicken
I always have been a fan of Sunburst Fried Chicken since over a decade ago. I especially love how their chicken has remained true to its original taste despite their growth and growing branches.



As some friends and I were around the area, we decided to have dinner at Sunburst Fried Chicken's One Mango Avenue branch (and because I haven't tried this specific Sunburst place before).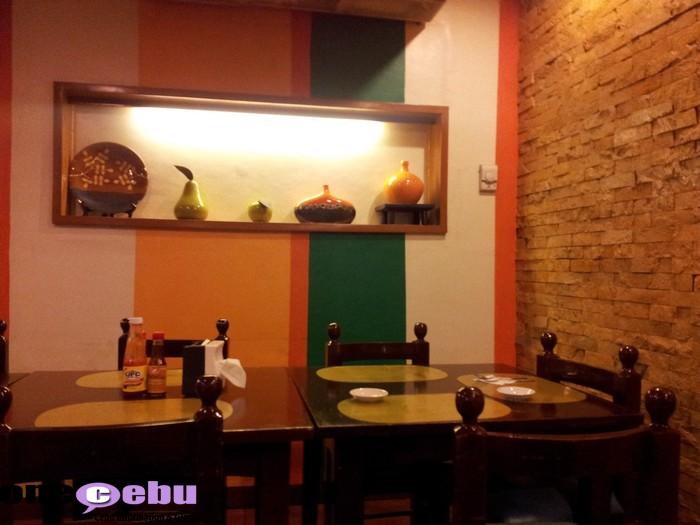 History

The Sunburst story began in 1971 in Mindanao, specifically in Iligan City. Sunburst used to operate under the name A&C Chicken and Pizza House. When it reached Cebu, Sunburst instantly gained the approval of most Cebuanos. To date, most Cebuanos know that Sunburst means good, quality chicken.



The Dishes



There, we ordered these dishes at the following prices:

-          Chick 'n Crackers at Php 178 per regular serving.

-          Thigh Double at Php 152 per serving.

-          Chopsuey Special at PhP 185 for a large serving. They also offer small for PhP 120.

-          French Fries for PhP 95 for a large serving. PhP 70 if you want to order small.

-          Potato Chips at PhP 58 for small serving. If you want large, it is PhP 82.

-          Fish Fillet ala Carte at roughly PhP 190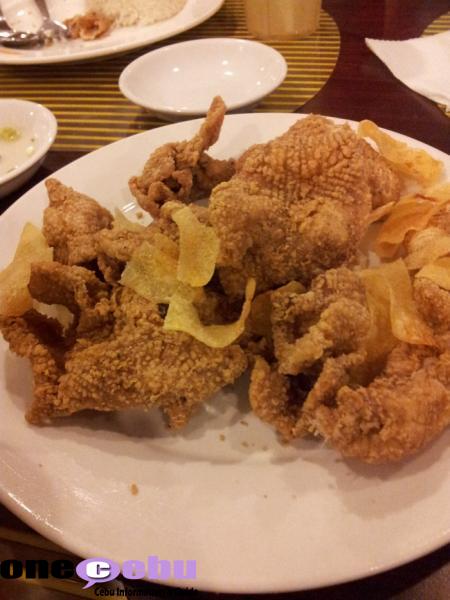 There were other items on the menu that we wanted to order but basically, we already ordered too much food for 3 people. Other must-tries are:

-          Lumpia Shanghai: PhP 95 small, PhP 165 large

-          Fried Rice: PhP 140 large only

-          Bihon Guisado: PhP 115 small, PhP 170 large

-          Pancit Canton: PhP 118 small, PhP 178 large

-          Sotanghon Guisado: PhP 120 small, PhP 190 large



The Taste

As usual there is nothing bad I can say about their chicken. Unlike Jollibee and at times, McDonalds, their chicken is always large and cooked to perfection. Always. It had the same peppery-taste that I have always loved. I have not tasted chicken cooked the way Sunburst does it.



Chick'n Crackers is simply divine. It's crispy fried chicken skin that is just so good. If you have cholesterol problems, then you better stay away cause this is so addicting. You will crave more. All the pieces are crispy, and well cooked although a bit too oily. The fries are FAT. Seriously fat and the best fries ever on the entire planet! No kidding. It's not oily either.

The fish fillet fell a bit short for me cause it tasted bland. I had to add some ketchup to the chili thing that came with the fish to add more flavor. To be fair, the fish was plump, with more meat and less breading. So it was definitely worth the price.



The Restaurant

Although the adjacent Mango Square is bustling, One Mango Avenue is relatively quiet. Sunburst was exceptionally quiet with just a few groups around. And it was roughly 7pm when we dined, so I was a bit surprised. The ambiance was kept after all these years: cozy, homey and quiet. Perfect for family gatherings, catching up and quiet meals.



Sunburst has a lot of branches in Cebu. They don't have a website so I couldn't compile all those I know, but I'm sure they are in the following:



    SM City Cebu at North Reclamation Area · Cebu City · 6000

    Ayala Center Cebu at Cebu Business Park · Cebu City · 6000

    Gaisano Grand Fiesta Mall at Highway, Tabunok, Talisay, 6000 Cebu. Call 2735131 or 4918988





It would probably help if some marketing executive from Sunburst could provide us with more details regarding their branches as I know a lot of Cebuanos and balikbayans crave their dishes.



All in all, I would rate sunburst 4 out of 5 stars.

[bg|sunburst]